Photo: Reuters
Karl Lagerfeld launches a new line of glassware in Paris
On June 6, Karl Lagerfeld introduced his first line of glassware in Paris, France in partnership with Swedish specialists Orrefors.
The crystal collection ranges from $131 for a champagne flute to $1,600 for a large vase. Lagerfeld states that is collection is not like cheap perfume bottles, when talking about the price of the items.
This new line of glassware is just one for the many things the Chanel designer has worked on in the industry. Lagerfeld worked with Coca-Cola on a new type of bottle. The limited edition bottles included the Coca-Cola logo and Lagerfeld's famous silhouette -- him with a pony-tail and a high collared shirt.
The coke bottles bottles, which are only available in France, went out on the market costing $63. $63 for a bottle of Coke? But, hey at least you get a free matching bottle opener with it.
Photo: Reuters
U.S. job-seekers try new tricks to get employers' eye
Job-seekers are using unusual gimmicks to grab the attention of potential employers, such as in one case sending a shoe along with a resume to get a foot in the door, said a survey released on Wednesday.
Almost a fifth of hiring managers report seeing more unconventional tactics this year, compared with 12 percent who said so last year, according to the study by CareerBuilder.com, an online jobs site.
Faced with the highest unemployment in 25 years, candidates are trying a variety of tricks, including:
* handing out resumes at stoplights
* washing cars in a company parking lot
* staging a sit-in in a company lobby to demand a meeting with a director
* sending a cake designed as a business card with the candidate's picture
* handing out personalized coffee cups
* going to the same barber as the company chairman to have the barber speak on his behalf
One job-seeker attached a shoe to a resume as a way to get my foot in the door, a respondent told the survey.
The search for employment is taking longer and is more competitive than it has been in past years, said Jason Ferrara, senior career adviser at CareerBuilder, in a statement. To compensate, some candidates have turned to extreme tactics.
But he cautioned: While unusual job search antics may attract the attention of hiring managers, they need to be done with care and professionalism so that candidates are remembered for the right reasons.
The online survey was conducted for CareerBuilder by Harris Interactive among 2,543 full-time hiring managers and human resource professionals between February 20 and March 11, 2009. The overall results have a margin of error of plus or minus 1.94 percentage points.
CareerBuilder is owned by Gannett Co Inc, Tribune Co, McClatchy Co and Microsoft.
(Editing by Alan Elsner and Michelle Nichols)
Photo: Japanese blog Makotakara
Will Apple iPhone 5 be lighter, thinner, faster but bigger?
Media is ablaze with reports of what to expect from the next rendition of iPhone - the iPhone 5.
Multiple upgrades are surmised like NFC, an upgraded iOS 5 with cloud-integration, music streaming and voice interface.
However, Apple had already given a lead to forecasters as to what the next iPhone will carry at the time of launching the iPad 2 in March.
The other most important lead to predict the future iPhone 5's features is the competition in the current market. Post-CES 2011, HTC, Motorola and Samsung have launched some powerful and slender Android devices, which have set the critical minimum standard that Apple will have to reach to make a mark with its new iPhone 5.
Apple took its tablet rivals off-guard when it launched its slimmer, thinner and faster iPad 2. The major upgrades included cutting down the tablet's thickness to 0.34 inch, weight from 1.6 pounds to 1.3 pounds, a faster processor - dual-core 1GHz A5 system-on-a-chip (SoC), and adding two cameras.
The key feature that Apple will import from iPad 2 to iPhone 5 would be the A5 chip. Last year, when Apple launched its iPhone 4 in June 2010, it used the same chip, A4, that powered its tablet iPad which was launched in March 2010.
Also, the current breed of smartphones sports dual-core chips. Motorola Atrix is powered by a Nvidia Tegra 2 dual-core chip, Samsung Galaxy S II sports a dual-core 1Ghz Orion chipset and HTC Thunderbolt features a Qualcomm 1GHz MSM8655 chip. Thus, Apple will certainly match the industry standard by fitting its iPhone 5 with its new dual-core 1GHz A5 chip.
In June 2010 when Apple launched its iPhone 4, it came with a major upgrade -- it augmented its erstwhile iPhone 3GS specifications. It also increased the screen resolution from iPhone 3GS's 480x320 to 960x640 in iPhone 4. Apple also increased the camera MP from iPhone 3GS 3MP to 5MP in iPhone 4.
In fact, Motorola Atrix offers a screen resolution of 960x540, while both Samsung Galaxy S2 and HTC Thunderbolt offer 800x480 in screen resolution. Thus, the current iPhone 4 trumps these phones with a 960x640 screen resolution, and Apple may with retain the same screen resolution for iPhone 5. Apple retained the same screen resolution in iPad 2 as the earlier iPad at 1024x768 even when competitors like Motorola Xoom and Samsung Galaxy Tab 10.1 offered a higher screen resolution at 1280x800.
However, when it comes to thickness iPhone has competition from Samsung Galaxy S2 which is merely 8.5 mm (0.33 inch) thick while iPhone 4 is 9.3 mm (0.36 inch) thick. The other phones Motorola Atrix and HTC Thunderbolt are thicker than iPhone 4 at 10.95mm and 13mm. Recently, Apple slashed its iPad 2 to offer an ultra-thin iPad nad it Apple could further carry the slim factor into its iPhone 5. Apple has been progressively reducing its iPhone thickness; the iPhone 3G was 12.33mm thick while the iPhone 4 launched last year was 9.3mm thick.
Another area where Apple could be under pressure to make changes would be the display size. The iPhone 4 has a 3.5-inch display while Motorola Atrix sports a 4-inch display and both Samsung Galaxy 2 and HTC Thunderbolt have 4.3-inch displays. DigiTimes had reported that the iPhone 5 will sport a 4-inch display.
The iPhone 4 weighs 4.8 oz (137 grams) which is comparable to Motorola Atrix 4.8 oz and Samsung Galaxy S2's 4.9oz. However, the way Apple sliced iPad's weight bringing it down from 1.6 pounds to 1.3 pounds indicates that it may reduce iPhone 5's weight to outclass the rivals.
On the camera front, Samsung Galaxy S2 sports 8MP rear-facing and 2MP front-facing cameras, Motorola Atrix sports 5MP rear-facing and front-facing VGA cameras and HTC Thunderbolt offers 8MP rear and 1.3MP front-facing cameras. The iPhone 4 has 5MP rear and VGA front-facing cameras. It is possible that Apple may bump up the camera specifications to match its rivals now. The earlier iPhone 3G version had a 3MP camera which Apple increased to 5MP in iPhone 4.
Apart from the iOS5 upgrade which will power iPhone 5, it can be surmised that the iPhone 5 will be ergonomically enhanced like its kin iPad 2. Cult of Mac reported that iPhone 5 will have a flat metal back and will not use the back-glass enclosure found in iPhone 4. The metal used in the iPhone 5 is still unknown.
However, Apple had filed a patent for a technology that uses carbon fiber material for electronic devices in 2010. The patent titled Reinforced Device Housing claims a housing, comprising: a frame formed from a first material; a skin formed from the first material separately from the frame and bonded to the frame; wherein the skin is formed from multiple layers of the first material; and a portion of the skin covers at least a wall of the frame. The material in question is a fiber-in-matrix type material like carbon fiber reinforced plastic (CFRP).
Other patents filed by Apple which could find their way into iPhone 5 include a patent for a technology that can interpret real-world gestures on touch and hover sensitive devices.
The technology details a method whereby real-world gestures like OK, grasp everything, stamp of approval, circle select X to delete, knock to inquire, hitchhiker directional gestures, and shape gestures can be interpreted by a touch device or a hover sensitive device.
Apple also received a patent for Magic Glove System which allows users to navigate on a touch screen without removing a glove.
Thus, apart from increased cloud-storage or music locker facility through Mobile Me service and NFC upgrades, the iPhone 5 will certainly be a smarter smartphone.
Photo: Japanese blog Makotakara
BWI Holdings, Inc. (BWIH.OB) Renews Contract with Hopewell Residential Communities, Inc.
Leading provider of waste and recycling services BWI Holdings, Inc., operating as Budget Waste Inc., recently announced that Hopewell Residential Communities Inc., a major residential developer in Alberta, has elected to continue the second year of a ten-year contract.
Based on the excellent service provided by Budget Waste Inc, Hopewell Residential Communities Inc. slated BWI to serve as the exclusive supplier of waste bins and sorting for recycling in the Mahogany community.
Mahogany consists of approximately 8,000 single and multi-family homes within the City of Calgary. Budget's recycling contract for Mahogany has an estimated contract value of $11,200,000.00. The terms and conditions of the contract, and Budget's performance, are reviewed yearly each November.
Budget Waste also has provided waste, sorting, and recycling services for over 6 years at Copperfield, another Hopewell Residential Communities Inc. project in the Calgary area.
Hopewell has been recognized by the Calgary Region Home Builders Association five times as Developer of the Year for their distinctive, award-winning communities in the Province of Alberta.
Let us hear your thoughts: BWI Holdings, Inc. Message Board
Photo: www.movieposter.com
4 Wow Date Movies - Classics
When in the mood for romance, few things can stir up the spirit as the warm, fuzzy feeling created by romance movies from the past. Stolen glances, moonlit walks, and happy endings.
Check out some all-time classic love stories for that perfect date movie.
It Happened One Night (1934)
Bratty heiress Ellie Andrews (Claudette Colbert), runs away from her family and ends up meeting an out-of-work reporter, Peter Warne (Clarke Gable). He offers to help her escape the clutches of her dad, assuming he'll get a sensational newspaper story in return. Unfortunately for Peter, his plan backfires when he ends up falling hopelessly in love with Ellie. Encountering crazy situations while on the run, the initial animosity between this unlikely couple gradually thaws out into tender desire. This film was the first ever to win the Academy Awards in all five major categories - Best Picture, Director, Actor, Actress, and Writing.
Roman Holiday (1953)
Princess Anne (Audrey Hepburn) arrives in Rome while on a diplomatic tour of European capitals. Tired of her never-ending royal duties and tight official schedules, she decides to escape her regal entourage and explore Rome on her own. She meets Joe Bradley (Gregory Peck), an American reporter. Keeping their true identities a secret from each other, they decide to enjoy the sights of Rome together. The fun and frolic between the vivacious princess and her handsome guide gently leads to an inevitable attraction. As their true identities are revealed to each other, the story takes a sweet and wistful turn. Hepburn won the Academy Award for Best Actress for her portrayal of the winsome princess trapped by the stifling rules of her fairytale world. Gregory Peck's controlled performance as the dashing reporter with his heart in the right place, makes women go weak in the knees even today, more than half a century after the movie was first released.

Breakfast at Tiffany's (1961)
Paul Varjak (George Peppard), a struggling writer, meets sophisticated socialite Holly Golightly (Audrey Hepburn) in his New York apartment building. He is completely mystified by her - while on the one hand, she is a picture of innocence and grace, on the other, she attends high-society parties, dates multiple men, accepts gifts from them, but runs away from any semblance of commitment. The film is memorable for several reasons - its showcasing of the gloss of New York in the 1960s, the designer dresses flaunted by Audrey Hepburn notably the iconic 'little black dress', the film's signature song 'Moon River' composed by Henry Mancini, and the many unexpected twists and turns in the plot.
Come September (1961)
Millionaire Robert Talbot (Rock Hudson) arrives ahead of schedule for his annual vacation at his Italian villa, only to have multiple problems staring him in the face. His girlfriend Lisa Fellini (Gina Lollobrigida), tired of waiting for him to propose, has decided to marry someone else. His business associate, in his absence, has secretly converted the villa into a hotel. And to top it all, the guests at the hotel are a group of young American girls being hotly pursued by a gang of lustful boys hanging around at the gates. Hudson is at his chivalrous best - trying to protect the defenseless girls from the 'wolves' while attempting, at the same time, to woo his ladylove back. The catchy music score includes the song 'Multiplication' and the 'Come September' theme. The sizzling chemistry between Hudson and Lollobrigida will make one want to fall in love all over again.
Photo: www.movieposter.com
EUR/USD - Euro Dollar, American Session - 30/06/09
1,4135. EUR USD is in a consolidation after the last bullish movement. The volatility is low. Bollinger bands are parallel and form the trend. ForexTrend 1H, daily (Mataf Trend Indicator) is in a bullish configuration. 4H, daily ForexSto (Modified Stochastic) indicate a bullish pressure on EUR USD. The price should find a resistance below 1,4160 (25 pips).
Resistances

1,4155 - 1,4195

Supports

1,4075 - 1,3980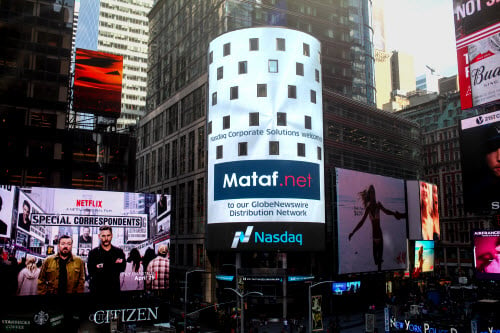 tags: Forex, eurusd
author: Arnaud Jeulin
Mataf.net offers technical analysis, forex news and currency converter.
Photo: www.movieposter.com
EUR/GBP - Euro British Pound, American Session - 30/06/09
0,8518. EUR GBP moves without trend and swings around exponential moving averages (EMA 50 and 100). The volatility is high. Bollinger bands are deviated. ForexTrend 4H, daily (Mataf Trend Indicator) is in a bearish configuration. The price should find a resistance below 0,8550 (32 pips).
Resistances

0,8550 - 0,8600

Supports

0,8475 - 0,8435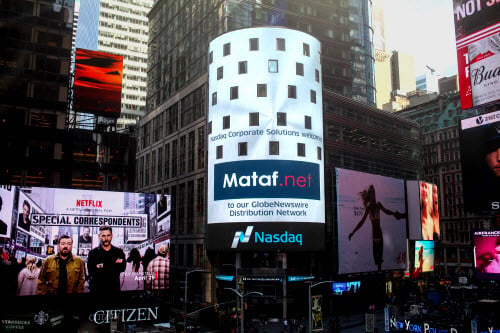 tags: Forex, eurgbp
author: Arnaud Jeulin
Mataf.net offers technical analysis, forex news and currency converter.
The two most anticipated gadgets of the year -- a next-generation iPhone and a mini iPad -- are devices we haven't even seen yet. But since they're coming from Apple, we know that legions of fans will see them as must-haves.
It's long been rumored that the iPad Mini and the new iPhone -- the 5, as many call it -- would launch around the same time -- around the end of September and beginning of October -- but a new report says Apple may release the new iPhone and iPad sooner rather than later.
KGI Securities analyst Ming-Chi Kuo, who correctly predicted Apple would unveil a MacBook Pro with Retina Display at WWDC 2012, released a report Tuesday suggesting that the release dates for the iPhone 5 and the iPad Mini will coincide in September.
From the man himself, Kuo:
Though shipments of iPad Mini's components will start in August, the new iPad line will end production, ready for transition to a modified New iPad line, Kuo said. As such, component shipments will drop in August as iPad Mini's components shipments growth will be offset.
Kuo added that Apple will also upgrade and tweak a few internal components within its new third-generation iPad, which was released in March.
On a side note, the modified New iPad shares the same exterior as the original model, but contains modifications to correct its thermal dissipation problem and lower-cost components.
Kuo also said Apple plans to release its mini tablet alongside the new iPhone, which is currently in production.
iPhone 5 to debut in September, Kuo said. But due to in-cell touch panel and casing yield rate limits, ability to offset older models' shipments decrease will be moderate.
What We Know About the iPad Mini
Since early January, rumors of an iPad Mini have been circulating the Web, but few knew anything about the size and specifications of the device, other than the fact that its form factor would be slightly bigger than seven inches.
Earlier this month, Gotta Be Mobile posted exclusive photos of what it believes to be an engineering sample of the iPad Mini design, which reveals many possible features of this tiny tablet. Shawn Ingram of Gotta Be Mobile said the engineering sample photos came from a trusted source inside the Apple supply chain in Asia.
According to Gotta Be Mobile, the photos suggest the iPad Mini would be wider and a little taller than the Nexus 7, Google's newly introduced 7-inch tablet, and it would even be slightly thinner than Apple's new iPad.
What we've found, using a pixel count, is that the iPad Mini should be around 213.36mm tall and about 143.67mm wide, Ingram said. This is approximately two-thirds of the size of the new third-generation iPad. The new iPad is 185.67mm wide, 241.3mm tall, and 9.39mm thick.
The sample model did not signify the actual screen size, but current rumors suggest Apple's iPad Mini display will stretch 7.85 inches. One would assume the iPad Mini would boast a Retina Display -- a high-density screen where the individual pixels cannot be discerned with the naked eye -- but word is the iPad Mini will boast an IGZO display, which stands for indium gallium zinc oxide, from Sharp. Sharp's IZGO displays can be fitted for extremely thin hardware devices and can reportedly handle 330 ppi. They are also said to feature better brightness.
The iPad Mini sample model also featured a smaller dock connector on the bottom, which lines up with the rumors -- almost facts, at this point -- that Apple plans to do away with the traditional 30-pin dock connectors for smaller, thinner, 19-pin dock connectors.
We're not entirely sure why Apple has shifted from the traditional dock connectors to these mini ports, but one would presume that Apple would not change a significant feature unless there was a good reason for doing it. A mini dock connector must make the device faster, better, or cheaper. Or all of the above.
A smaller dock connector is definitely better -- less dock space means more room for other insanely great features (more on those later) -- but it's probably also cheaper to mass produce, and potentially faster, too. Assuming the iPhone decides to makes the 30-pin port obsolete, it would make sense for Apple to build 19-pin ports for all its devices, including the iPad. It's also been rumored that Apple has built an adapter to connect the old 30-pin ports with the new 19-pin dock connectors.
TechCrunch noted that the size of the 19-pin port is similar to the high-speed Thunderbolt I/O: It's possible that Apple's smaller dock solution creates a similarly speedy connection, which would be a nice bonus for manufacturers and consumers that will have to replace their old accessories. Assume there will be an annoying adjustment period where users forget their old accessories like clock radios and stereo systems don't work with their current devices, but producers and consumers will adapt eventually.
What We Know About the iPhone 5
Gotta Be Mobile was on a roll in July, being the exclusive photo source of prototypes for the iPad Mini and next iPhone. The photos allegedly came from the same trusted source inside the Apply supply chain in Asia, and it showed metal engineering samples of the iPhone 5 design, which only helped to validate earlier rumors and reports.
The alleged iPhone 5 mockup measured just over 120 mm tall, 58.6 mm wide, and a depth slightly thinner than the iPhone 4S, presumably about 8 mm. In contrast, the iPhone 4S measures 115.2 mm tall, 58.6 mm, and 9.3 mm. In other words, this alleged iPhone would be taller than previous models to accommodate a bigger screen, and while it would also be slightly thinner, the width of the phone would not change.
We don't know if this is the final design we see when the iPhone 5 is released, likely later this year between September or October, but it definitely matches up well to previous rumors, reports, photos and even schematics.
Back in May, unofficial Apple website 9 to 5 Mac posted a series of photos showing new parts and components for a sixth-generation iPhone, which were sent from the repair experts at iFixyouri. The photos showed the faceplates and backplates for a new black and white iPhone, but the designs had lined up with previous reports of the phone, which predicted a smaller dock connector, several migrated components, and a two-toned back with a metal plate.
Following the release of the alleged iPhone parts, the Cydia Blog released what it said is a complete schematic of the new iPhone model, which matched perfectly with the front and rear plates acquired by 9 to 5 Mac. The schematics, which may or not be legitimate, showed the same migrated camera and earphone jack from the photos, and they also describe a bigger display.
The schematic said the new iPhone's display would measure about 121 mm (4.8 inches) tall and 58.6 mm (2.3 inches) wide, which aligns well with 9 to 5 Mac's earlier report of an iPhone 5 prototype, which was said to have a new screen that measured 3.45 inches tall and 1.94 inches wide to create a 16:9 aspect ratio, which is perfect for playing videos at their native resolutions.
The metal mockup released earlier this month matches the components, photos, and the schematic leaked in May. Here are all of the features identified across all of the alleged prototypes:
Smaller Dock Connector: As predicted earlier by 9 to 5 Mac, Apple wants smaller dock connectors for its iPhones, and the newly released iPhone 5 models only confirm this. In addition, after TechCrunch independently verified that the next iPhone will kick the standard 30-pin dock connector (a tradition since the third-generation iPod) for a newly designed 19-pin mini dock connector, Gotta Be Mobile released photos of the alleged iPad Mini, which featured a similar 19-pin dock connector. Several other news sites, including The New York Times and Reuters, also believe Apple will implement the 19-pin dock into the iPhone 5, likely for the sake of making more space within the phone.
Redesigned Speaker Grills: The speakers on the bottom have been expanded and redesigned in the new iPhone model. Now that the dock connector from the iPhone 4 and 4S has been shrunk down, Apple has more room to create bigger and louder speakers.
Metal Back: The iPhone 4S features a back made of all glass, but the new photos from iFixyouri show black and white iPhones with much of the back encased in metal. It's not clear what function the metal back serves -- if it's simply a style choice, or if it's made out of an extremely-light liquidmetal solution -- but all of the photos of the new iPhones included these metal portions. There's a slight chance that the metal back could help improve call reception, given that the metal trim along the sides is molded into the metal backplates, giving it a unibody feel.
Migrated FaceTime Camera: To better mirror the faceplate of the iPod Touch, Apple has apparently moved the FaceTime camera from the left of the earpiece to above the earpiece itself. Moving the camera likely frees up more space to include more parts and components like LTE and NFC chips, but it also makes the iPhone more symmetrical and appealing.
Migrated Earphone Jack: Photos of the new iPhone show the earphone jack, which has traditionally been located on the top right corner of the phone, has migrated to the bottom left corner of the device. This design change aligns perfectly with a May 14 report from Hong Kong-based components supplier SW-Box, which claimed to have acquired a new headphone jack, ear speaker, and Wi-Fi cable part for a new iPhone. SW-Box's audio components would fit perfectly within the new design released by iFixyouri and 9 to 5 Mac.
New Camera Opening: Photos of the released iPhone show a subtle but interesting difference to the camera infrastructure: On the rear panels of the black and white iPhone models, there is now a small space between the camera lens and the LED flash. Looking at the inside of that space, there appears to be a tiny object that occupies the opening, which could be a small microphone to help with capture higher-quality audio when recording video.
These are just the outside components, however. Most of what makes the iPhone an incredible device is the software, and at WWDC 2012, Apple announced everything we need to know about iOS 6, the next operating system for the iPhone, iPad and iPod Touch. iOS 6 will launch in the fall, which would make it a perfect time to release two other devices, namely a new iPhone and a new iPad.
Besides all of the wonderful features in iOS 6, what other features can users expect to be showcased in the iPhone 5? Here's a breakdown of rumors, reports and patent filings that suggest a number of killer features and applications may be included in this year's iPhone model:
NFC: Near-Field Communication is nothing new. In fact, many current smartphones have the chip built-in so owners can use mobile payments solutions like Google Pay. Apple has held off on implementing NFC technology into its iPhone, but a slew of recently granted patents seem to suggest that will change with the sixth-generation model. Two of the major features said to use NFC rather heavily are the iWallet, and iTunes Gifting.
The iWallet: If you saw Apple announce iOS 6 at WWDC, you may have heard about a new application called Passbook, which is designed to keep all of your gift cards, coupons and tickets all in one place. With a simple flick, users can summon their Starbucks cards, loyalty cards, train tickets, plane tickets and sporting event tickets, too. While Passbook will work on every iOS device, Apple has reportedly been building an expansion of this software specifically for an NFC-capable iPhone.
Apple won a major patent on March 6 for a piece of technology called the iWallet, which is a digital system that gives users complete control over their subsidiary financial accounts on their iPhones, and also leverages Near-Field Communication technology to complete credit card transactions directly on the phone as well. The iWallet has many different features, including giving users the ability to see their entire credit card profiles, view statements and messages from their banks, and even set parental controls for their children, should they also want to use their iPhones as digital wallets. Outside of the iPhone, users can keep track of their payments and statements within the iTunes billing system, which keeps credit card information and records safe and secure. There's a possibility that iWallet could also work with other Apple utilities, which could allow users to buy things like movie tickets directly within the apps, but only time will tell with that one.
iTunes Gifting: Speaking of NFC... Another Apple patent unveiled in April described a system for standardized buying, sending, and receiving of media files from a media provider (iTunes) between multiple devices (iPhones, iPads, and iPodTouchs). The process was simply called, Gifting, and it would certainly work with an NFC-capable iPhone.
Downloading and storing digital media with online service providers has become commonplace -- more so than purchasing DVDs and CDs at physical stores - but it's not very easy to transfer digital files from one individual to another, usually because of copyright laws. Apple believes Gifting is the solution.
One method for gifting requires the sender to authorize a gift charge to their iTunes account, which is then transmitted from the sender's device to the receiver's device -- via tapping, or as long as they're nearby -- thanks to the NFC chip. If the recipient of the gift isn't nearby -- or you want it to be a surprise -- the gift-giver may submit an official request with iTunes, which then processes the request and charges the initiator's account for the given file. The patent also allows for multiple gifts to be sent in a single transaction, as well as certain customization options for the gifts -- including voice greetings and custom gift images, likely to conceal the gift's identity before the receipient opens it.
OLED Display: Apple is reportedly testing the iPhone 5 prototype with an A5X chip, which is the quad-core graphics processor used to power the Retina Display in the new iPad. But why would Apple need such a powerful chip for an iPhone? Given that the A5X chip is a graphics powerhouse, if Apple doesn't drastically change the physical size of the screen to 4.6 inches, it may be changing the display's overall quality.
Apple has plenty of money to afford OLED screens in an iPhone-sized display, and it would make sense for Apple to ask Samsung to help build its iPhone 5 displays. Samsung knows how to build big, beautiful screens for any size device: Just imagine what Samsung could do with Apple's Retina technology implemented into an OLED. Apple would effectively put distance between the iPhone and all other smartphone competitors for another five years, at the very least.
LTE Connectivity: Despite the significantly higher download and upload speeds of LTE, previous implementations of the high-speed network in smartphones ravaged battery life, which was a major complaint from users. If Apple wanted LTE in the iPhone 4S, it would have been forced to increase the phone's thickness to accommodate a larger circuit board and a bigger battery. As Apple CEO Tim Cook noted in a company earnings conference call in April 2011, first-generation LTE chipsets force a lot of design compromises.
But now, with new LTE chips from Qualcomm now available, it's a foregone conclusion that Apple will implement radio bands for 4G LTE in the iPhone '5', given that Apple introduced the high-speed network on its new iPad, released March 16. Since LTE in tablets isn't a feature users were breaking down doors for, its implementation was likely done as a practice run.
Crack-Proof Glass: Everyone who's ever had a rough Saturday night would certainly love this patent. Granted on Nov. 15, Apple's patent for crack-resistant glass uses the same alumino silicate glass solution used in the iPhone 4 and 4S, but chemically treats it with potassium and sodium ions to achieve greater compression thresholds on the surface and edges of the glass, making it less susceptible to cracks.
Apple also included a handy feature that will appeal to everyone who's ever dropped their iPhone: The patent calls for a shock mount to be placed between the glass and the body of the device, which will instantly inflate if the device senses it's falling. If the iPhone's internal accelerometer senses it's falling, an actuator within the device sucks in the cover glass as it accelerates to the ground, protecting it from damage.
Advanced Haptics: Another recently published Apple patent describes a new haptics feedback system that allows a user to interact with the content on the screen by touching it, which is accomplished with sensors and actuators working simultaneously. The new multi-tiered system is extremely sophisticated: Using several layers of elastic screens stacked on top of each other, Apple's screen can produce 3D buttons or objects to interact with, as well as give texture to images, like topographical maps.
Apple's haptic system can create different types of actions, including vibration, net displacement, bending, deforming, or any combination of those elements. The technology can also work with a secondary display screen or audio system, which would be useful if Apple ever builds its iTV, but the system can also be applied to flexible organic light emitting diode (OLED) screens. This advanced haptics system would also work with almost every portable Apple device, including iPhones, iPod Touch devices, iPads, MacBooks, and even TVs, video projectors and e-Ink displays.
Apple Avatars. If you want to buy movies, apps, or any content through Apple's iTunes Store or App Store, Apple requires you have an Apple ID. Your Apple ID sticks with you in the company's Game Center, which keeps track of a user's achievements across purchased and downloaded games. But if this recently granted patent has any bearing on the immediate future, Apple users may soon get to make customizable Apple Avatars, which users would use to represent themselves within potential online or gaming environments. Apple users could create a 3D model of themselves, customizing features like hair, eyes, nose, and eyebrows, as well as other features and accessories. While avatars seem to be geared towards kids, it would actually help give users a source of identity while making the Apple brand -- and identification procedures -- a little more fun. Don't be surprised if Apple had Pixar's help on this one: Just look at the eyes.
The Photographer's Timer. Traditionally, self-timing cameras are used to take pictures of a big group, or a self-portrait. But in Apple's self-timer, a patent granted March 8, the iDevice's camera can identify the photographer and ask if they want to be in the picture. At that point, the iPhone will simply wait until it detects the photographer's face in the viewfinder before it automatically snaps a photo. If you are the photographer who also wants to be in the picture, the iPhone will simply wait until it detects your face to take the picture.
But what about interruptions? What happens if I get a call after I set the self-timer? Wonder no more. If you set the timer and then your phone goes off, the timer will still wait until it has detected, recognized and verified that you are the photographer and that you're in place for the photo.
Now if only Apple patented a tripod...
3D Photography. While existing 3D cameras and video recorders can gather three-dimensional information from objects, they're generally incapable of getting detailed enough information in relation to the shapes, surfaces and depth of the objects. Apple's solution involves a series of systems, tools and methods to capture a 3D image by using multiple sensors and cameras. One sensor would capture a polarizing image, while two other sensors would capture two different non-polarizing images, and Apple's system would combine the images into a composite.
3D Object Recognition. On May 10, the U.S. Patent and Trademark Office published a series of Apple patents relating to 3D face and object recognition technology. Apple's system involves taking a picture -- either with a front or rear camera -- and the 3D recognition software would distinguish between the two-dimensional projection of the image and the three-dimensional shape of the objects in the image. The process would be fully automatic, which would help for identifying faces in a group of objects, or even identifying objects in X-ray images.
Multi-Player Gaming. The iPhone 5 might also be the first phone to feature a new piece of software for multi-player gaming. On March 15, the U.S. Patent and Trademark Office published a patent application from Apple that describes a system for multi-player gaming, which allows groups of people to play the same game together and even see it from different perspectives according to the devices' physical relation to one another. The system actually mimics that of the Find My Friends app, in which a user's device detects other nearby devices that it recognizes as friends, and invites them all to join a common application. The technology also determines the relative position of those devices, so some games -- like turn-based role-playing games or card games -- can be played in a specific order.
Micro SIM Connector: It's definitely not the sexiest feature, but if Apple decides to include this patented micro SIM connector in the iPhone 5, you won't be unhappy. Apple usually doesn't like people tinkering inside its devices, but the company's micro SIM solution is described as easily removed and replaced, as well as resistant to damage by an improper insertion of a SIM card, and may provide reliable mechanical performance.
Will Apple Bring The Heat This Fall?
If Kuo is correct, Apple will be unveiling a brand-new iPhone, a brand-new iPad, and an upgraded iPad in September or possibly early October.
Apple discovered the power of releasing new products in October: The iPhone 4S, which was the first iPhone not released in the summer months, proved to be the key to Apple's best quarter in its 35-year history, claiming $46.33 billion overall, $13.1 billion in profit and $17.5 billion in cash for the quarter that ended Dec. 31, 2011.
Apple plans on releasing iOS 6 this fall, but typically, Apple releases a new product around the same time as the new operating system so users can enjoy a completely new experience on a completely new device: Apple did it last year with the dual releases of iOS 5 and the iPhone 4S, and if Apple is consistently great -- which it is -- the company will release a brand-new iPhone alongside iOS 6 this fall, likely around the beginning of October.
But Apple may not stop at two new products and an upgrade. According to Kuo, Apple plans to follow up its 15-inch Retina MacBook Pro with a smaller, 13-inch MacBook Pro with Retina Display. Neil Hughes of AppleInsider says Kuo expects Apple to ramp up production for this laptop in September, which would allow the product to hit stores in early October. It may not be difficult to shrink a 15-inch Retina MacBook Pro to 13 inches, but apparently, Kuo said that the 13-inch model was originally delayed due to heating issues.
We may not know which products Apple will unveil come September or October -- who knows, maybe we'll even see that TV set we've heard so much about -- but one thing's for certain. Apple is going to have a very, very busy autumn.