Photo: Reuters
June Jobs Report Shockingly Bad, 5 Reasons Why
The June jobs report was horrible. The US economy only added 18,000 jobs, the lowest in 9 months, and the unemployment rate climbed to 9.2 percent.
The US economy needs to create at least 100,000 jobs each month to keep up with the expansion of the labor market (children growing up and immigrants coming in). If jobs creation continues to drag on at this low rate, the unemployment rate will continue to creep up.
Two years since the official (NBER-declared) end of the recession, the pace of US economic recovery is frustratingly slow and disappointed. The jobs market, in particular, has been weak.
In fact, many economists have deemed the current recovery the 'jobless recovery.'
Below are 5 reasons for the poor performance of the jobs market.
1. US Economic Weakness
When it comes down to it, employers aren't hiring because the US economic recovery is weak. Why is the economic recovery weak? The last decade, and arguably the last 30 years, has been a giant bubble of asset inflation that enabled America to spend way more than it can afford.
Now, country is simply paying the price. Despite what politicians say, there aren't a lot of magic tricks that can make it better.
2. Emerging Market Dominance
Whatever global economic recovery there is, it's mostly happening in emerging market countries like China because they were the savers before the global financial crisis. Now, they're doing the spending.
Much of what they're spending on is infrastructure building and food. That's why companies like Caterpillar (NYSE:CAT) are doing so well. Unfortunately for the US jobs market, those demands only spark booms in commodities and capital equipment. So while the executives and shareholders of companies like Caterpillar are raking it in, the companies themselves aren't doing much hiring.
3. Emerging Market Slowdown
High flying emerging market countries, especially China, have really clamped down on government stimulus and tightened monetary policy, which arguably was responsible for their high rates of growth in the first place.
They're trying to cool things down, which is smart because it cuts down on wasteful and inefficient activities. For the US jobs market (particularly in the manufacturing sector), though, that's more bad news because it's taking away whatever boosts emerging market economies provided to the US jobs market in 2010.
4. Employment Frictions
There are two major obstacles that prevent Americans from freely accepting jobs.
One is the poor real estate market, which prevents some of them from selling their houses at financially viable prices and relocating for new jobs.
Another is labor skill mismatch for people who are laid off from bubble industries like construction, real estate, and finance. For construction, especially, these jobs aren't coming back for a while (or are gone forever) and many former senior construction workers are having trouble learning new skills.
5. Regulatory Uncertainty
The US government spends money it doesn't have; at some point, that has to a stop.
Will the government raise taxes? If so, on who? Will it cut benefits? If so, will businesses be made to pay for them? What about health care and how much that'll cost employers?
The lack of certainty makes employers hesitant to invest in semi-fixed assets like employees.
Photo: Reuters
EUR/GBP - Euro British Pound, American Session - 30/06/09
0,8518. EUR GBP moves without trend and swings around exponential moving averages (EMA 50 and 100). The volatility is high. Bollinger bands are deviated. ForexTrend 4H, daily (Mataf Trend Indicator) is in a bearish configuration. The price should find a resistance below 0,8550 (32 pips).
Resistances

0,8550 - 0,8600

Supports

0,8475 - 0,8435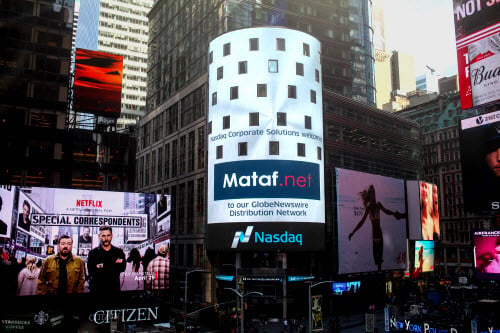 tags: Forex, eurgbp
author: Arnaud Jeulin
Mataf.net offers technical analysis, forex news and currency converter.
Photo: Reuters
Why Winklevoss Twins Dropped Facebook Suit: A 'million dollar' Answer
The Winklevoss Twins, who sued Facebook founder Mark Zuckerberg for allegedly copying their idea for Facebook, have dropped their lawsuit and will accept their $65 million settlement.
The Winklevosses said that after careful consideration, they had decided not to seek Supreme Court review, according to a court filing.
They would accept the earlier agreed settlement, which includes $20 million in cash and $45 million in Facebook stock. However, the Olympic rowing twins didn't give a reason for their withdrawal.
But one of the key reasons would have been the surging valuation of Facebook, the most popular social networking site. Since their 2008 settlement deal, Facebook has grown exponentially.
According to the latest statistics, Facebook has more than 500 million active users and over 250 million are currently accessing Facebook through their mobile devices. People spend over 700 billion minutes per month on Facebook.
Moreover, there are more than 200 mobile operators in 60 countries working to deploy and promote Facebook mobile products.
So, the worth of shares held by Winklevosses would have also grown along with Facebook. The shares, which were then valued at around $45 million, would now be at least worth $150 million. This is possible as Facebook itself is valued at over $100 billion today.
Winklevoss twins - Cameron Winklevoss and Tyler Winklevoss - along with Divya Narendra, had claimed that their Harvard classmate Zuckerberg stole their idea for Facebook.
Facebook countersued them and their competing social networking site, ConnectU, in California, alleging that the Winklevosses and ConnectU hacked into Facebook to steal user data, and tried to steal users by spamming them.
In 2008, Winklevoss twins accepted a cash-and-stock deal worth $65 million. But later, the twins objected on the grounds that they'd been misled about the value of the shares they received.
At that time, Facebook notified the Winklevosses that an internal valuation prepared to comply with Section 409A of the tax code put the value of its common stock at $8.88 per share. The Winklevosses argued that Facebook misled them into believing its shares were worth four times as much, court filings show.
In April, the U.S. federal appeals court turned down a request by the Winklevoss twins to release them from their settlement.
The lengthy legal spat between Zuckerberg and his three Harvard classmates was immortalized in the 2010 movie The Social Network.
However, Zuckerberg cannot relax. Paul Ceglia, an American businessman, is after Zuckerberg, claiming 84 percent ownership of Facebook and seeking monetary damages.
Ceglia says he had a contract with Zuckerberg in April 2003 that gave him a 50 percent share of Facebook for his $1,000 investment, plus an additional 1 percent stake for every day Facebook was not online past Jan. 1, 2004.
Recently, Ceglia has passed a lie detector test that was focused on the authenticity of the 2003 contract with Zuckerberg.
Our predictions this morning came true: At about 9 a.m. PST, Apple released the official invitations for its next big product event to the press, in which the company is expected to unveil a new iPhone, a new iPad Mini, and even new iPod and Mac models.
The invitation simply reads "It's almost here" with a giant 12, signifying the Sept. 12 event date. The shadow of the 12 creates a giant "5," which is a dead giveaway for the company's sixth-generation iPhone, long-rumored to be called the "iPhone 5."
The media event scheduled for Wednesday, Sept. 12 will take place at the Yerba Buena Center for the Arts in San Francisco, and it will begin at approximately 10 a.m. PST. Select members of the press will have already received their invitations.
Company policy says Apple employees can "never confirm or comment on rumors or speculation," but we already have a pretty good idea of what Apple plans to unveil at the Sept. 12 event based on the levels of production within Apple's foreign supply chains, as well as a slew of reports and leaks coming from those same manufacturers.
The event will almost definitely be all about the iPhone 5 - rightfully so, since more than 45 percent of Apple's overall revenue comes from the iPhone - but smartphones aren't the only devices said to be unveiled that day. Reports are saying Apple will choose its big Sept. 12 event to introduce a new iPod Nano, a new 13-inch Retina MacBook Pro, a couple of new iMac models, and a brand-new "mini" iPad, which is expected to be unveiled in September but released in October, quite possibly on Oct. 5 -- the one year anniversary of Steve Jobs' death.
Here's a brief summary of what you can expect to see from each new device:
1. iPhone 5: It's been the phone everyone's been talking about since last year. Now, with the event just a week away, we're finally going to know what this iPhone 5 can do.
Thanks to batches of images released by insiders within Apple's supply chains and repair shops, we generally know what the iPhone 5 looks like. We expect the iPhone to feature a bigger, thinner front plate that stretches the screen just beyond four inches to achieve a 16:9 resolution ratio to watch 1080p HD videos in a widescreen format.
According to alleged prototypes and images, Apple has also reportedly expanded and redesigned its speaker grills, migrated the FaceTime camera to be directly above the earpiece, moved the earphone jack from the top right corner of the phone to the bottom left corner, and introduced a new camera opening on the backside of the phone between the camera lens and the LED flash, which likely houses a small microphone. Finally, we believe Apple has fixed its iPhone 5 with a unibody metal back instead of an all-glass facade, which could potentially improve call reception, and has also endowed the iPhone with a new quad-core A6 processor, and that heavily-rumored smaller dock connector.
For more information about the iPhone 5's alleged features, such as NFC, LTE and even 3D, check out this article.
2. iPad Mini: On July 10, a photo set of the alleged iPad Mini suggested the mini tablet would be much wider and a little taller than the Nexus 7, Google's recently introduced 7-inch tablet, and it would be slightly thinner than Apple's third-generation "new" iPad. Gotta Be Mobile believes the iPad Mini will measure about 213.36mm tall and 143.67mm wide, which is "approximately two-thirds of the size of the new third-generation iPad." (The new iPad is 185.67mm wide, 241.3mm tall, and 9.39mm thick.)
The iPad Mini will almost definitely feature a Retina Display, front and rear cameras (iSight and FaceTime), and a smaller dock connector (like the iPhone 5). Read here for more information about the iPad Mini's alleged features.
3. New iPod Touch: On Aug. 25, GizChina posted new photos of what it claimed to be a next-generation iPod Touch, which featured a less tapered design and a wider rear camera whole, which suggests Apple may have added an LED flash to the back of the iPod to be like the iPhone.
As you can see from the photos these cases suggest that the next generation iPod Touch will have a new design (at least to the rear) and seem to be have a much less pronounced taper to the edges when compared to the current iPod Touch 4. The hole around the camera area to the left for example looks to have been elongated and tapered to fit around a possible LED flash to help with low light photography, and there is also the appearance of a new "mystery hole" in the lower left hand side of the case. This "mystery hole" is most likely a speaker or microphone.
4. 13-inch Retina MacBook Pro: Before Apple shocked the WWDC audience with a completely-redesigned MacBook Pro with Retina Display, KGI Securities analyst Ming-Chi Kuo predicted Apple would unveil such a notebook, and he evencorrectly forecast most of the features, including a lighter and slimmer form factor than the current MacBook Pros, the lack of a disc drive, and the Retina Display. After the event took place, Kuo followed up on his earlier report by sharing a new note with AppleInsider, in which he described how Apple will follow up the 15-inch model with a smaller, 13-inch MacBook Pro with Retina Display, to be released in early October.
Kuo had actually mentioned the 13-inch model in his initial report, adding that the basic computer would sell at $1,199. Apple starts selling the 15-inch MacBook Pro with Retina Display at $2,199.
5 + 6. New iMacs: After Apple released its new MacBook Pro with Retina Display in June, Geekbench makers Primate Labs discovered that Apple's previously leaked details about the non-Retina Display 15-inch MacBook Pro matched up exactly with the real specifications, which all but confirmed the legitimacy of the original "leaked" story.
That considered, it makes sense to revisit another benchmark that appeared around the same time -- this one for the iMac. The leaked benchmark for a new iMac described a model called "iMac 13,2," which would run on a 3.4 GHz Core i7-3770 quad-core processor with 4GB of 1600 MHz RAM, and operate on OS X 10.8 "Mountain Lion. Primate Labs believes this entry is indeed legitimate.
On Aug. 31, Kuo from KGI Securities released his own product launch schedule for future Apple products, noting two new iMac models. Kuo believes Apple will unveil and release a 21.5-inch iMac with a 13-inch Retina MacBook Pro on Sept. 12, a new iPhone and iPod Touch on Sept. 21, a new iPod Nano and modified new iPad in early October, and the new "iPad Mini" and 27-inch iMac shortly after that in mid-October.
Your Thoughts
Are you looking forward to Apple's next event? Which of these products are you most interested in eventually purchasing? Leave us your thoughts in the comments section below.