Daily FX Report Monday 18th January 2010
The Euro has remained under pressure since the turn of the year, as concerns persist about the state of the Greek economy. Budgets have been slashed on Greece, and their credit ratings have been cut, but still they are weighing down the 16 state nation. The dollar has strengthened as a result of the move out of the Euro, and with Martin Luther King day meaning US markets are closed, it could be the US earnings season that dictates direction in the early part of the week.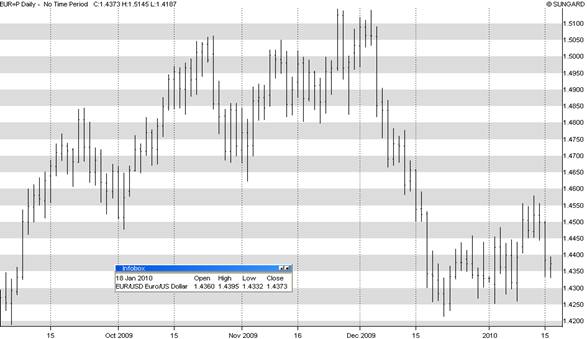 Market News
Rumours circulated on Friday that German Chancellor Angela Merkel was considering resigning, but she later described this as absurd
The US is closed due to Martin Luther King Day
Watch out for results from Goldman Sachs tomorrow - the financial heavyweight's results may well provide direction.