Tuesday 12th January 2010
The price of WTI fell on reports of a milder than expected US winter forecast. The price has rallied on expectations of stronger heating oil demand, but the latest reports say that this may have been overdone. Temperatures in the US, Asia and Europe are expected to rise, lessening the demand from consumers. The rally saw the price of WTI go as high as $83.95, but has since retreated.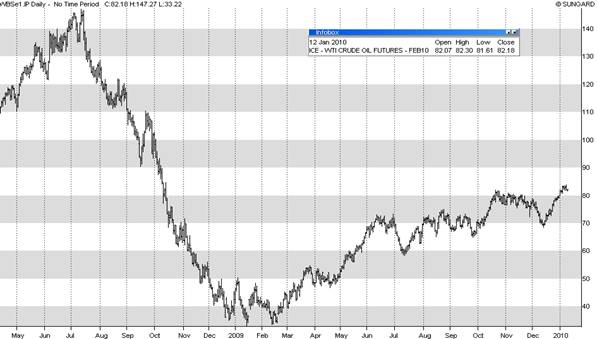 Crude Oil
COMMODITY
LEVEL
CHANGE
ICE BRENT CRUDE - JAN 10
$80.68
-$0.29
ICE WTI - FEB 10
$82.23
-$0.29
GASOIL - JAN 10
$656
-$0.75
Forex Trader Library
Receive over 15 hours (8 CD's) of our best Forex trading education in one package! Containing the newest Advanced Forex CD, this education pack focuses on exactly what you need to know to become a successful Forex Trader.