Forex Signals - Bulls Unable to Lift Price
Recap: Our short was triggered very early this morning (03:56 UTC) and then closed at break even as the entry candle closed right on top of our entry price - 1.2282. We are still bearish on the pair though and will be re-opening a short at current price (1.2285).
Overall the pair has made some extremely bearish moves over the past week, dropping well over 400 pips since July opened just under 1.27. Since yesterday's open the pair has shown some bullish consolidation but we are still treating it as just that - consolidation - that will eventually give way to another bearish drop. We will maintain this view until the charts give us evidence of something different.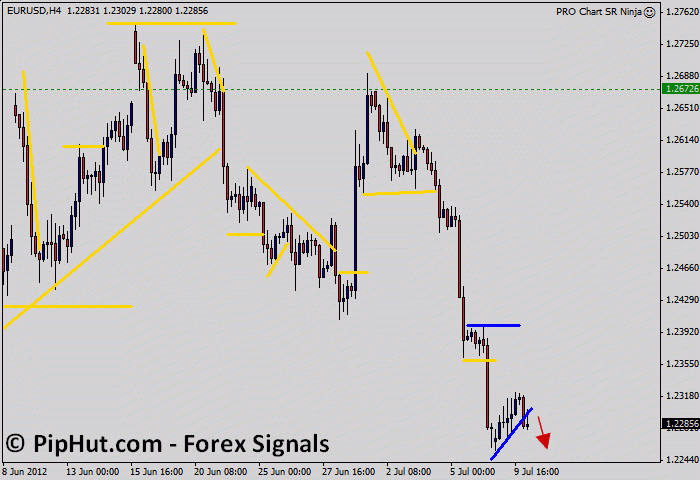 Today's Important News Events:
Date
Time (UTC)
Event
Forecast
Previous
Tue
Jul 10
14:00
GBP NIESR Gross Domestic Product Estimate (JUN)


0.1%






*To see a more extensive list of news events (not just those we consider important), visit our Forex Calendar.


Trading Idea: As mentioned above we are opening a short at current price, 1.2285, with targets down to 1.2205 for 80 pips profit.