Forex Signals – EURUSD Accelerating Downtrend
Recap: No resistance breaks occurred after our signal on Friday so no new trades were taken.
Normally we don't do a "regular time" analysis and signal on Monday but we've got a few good setups on a few different pairs (EU included) so here we go…
After a series of lower lows and lower highs we have an accelerating downtrend on the 4h charts and a recent short-term bullish movement has created an aggressive rising support that we will look to get long off of.
The biggest threat to the trade is the oversold hourlies and a break of our falling resistance, but we are willing to risk it as the USD strength has been increasing of late.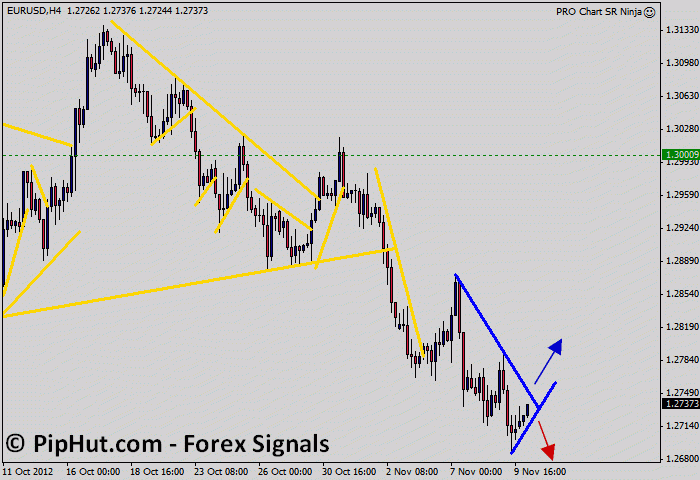 Today's Important News Events:
Date
Time (UTC)
Event
Forecast
Previous
There are no events scheduled.
*To see a more extensive list of news events (not just those we consider important), visit our Forex Calendar.
Trading Idea: Short on a support break with TP of 80 and SL of 50. We will ignore a resistance break though aggressive traders could look to get a) get long on a resistance break or b) short on a resistance bounce (proximity alert).
For more forex info, go to PipHut