Forex Signals - EURUSD Big Fall
PRO Users: Email alerts for candlestick signals within 10 pips, candlestick signals that have a piercing wick and candlesticks that are doubles and triples are now active. Watch out for a separate email in a few minutes detailing the new features! Also, we have received a lot of emails asking when we are going to re-open registration (we closed it down last week when we started rolling out all the new features) and the answer is this Thursday, the 15th! You can sign up on the email list to be notified right away when registration re-opens here.
Daily Outlook: All targets hit on yesterday's short from 3295 for +100 pips as the pair took a big fall after the main support break: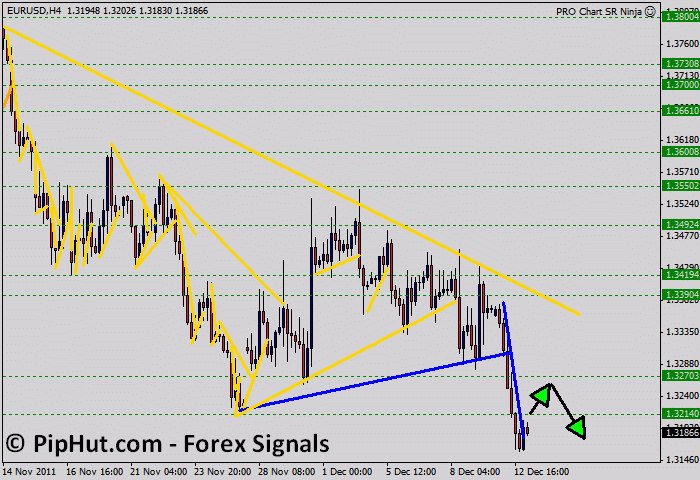 We are long on the resistance break at current price (3191 - where the email alert went out) but we have a short leash on the trade (SL just 35 pips down at the moment) as we are still very bearish on the pair after the major support break early this week. The pair is oversold though and stalling under the extremely sharp falling trend resistance so with this support break we will look to capture a few pips on the swing upward before looking to get short again.
Trading Idea: Primary trade is long from 3191 after the resistance break targeting 20/20/25/25 pips for 90 pips potential. As mentioned above we have a short leash on this trade as we are primarily bearish on this pair. We can't detail out a secondary trade at the moment because we will wait for a new support line to form and break before getting short - we will update the S/R lines in PRO as it develops through the day.