Forex Signals - EURUSD Bombs Away
Daily Outlook: Another solid day in the land of PipHut for EU as our primary trade was triggered when a sustained break of 4050 rising trend support occurred on the 11:00 candle around 4036. One could have entered on the 10:00 candle as well - which closed above 4050 but was below the rising trend support at that point as rising trend supports tend to, well, rise. PRO pairs (GU, AU, UJ, UChf) also did well for the week - as usual. All targets were hit and then some on EU.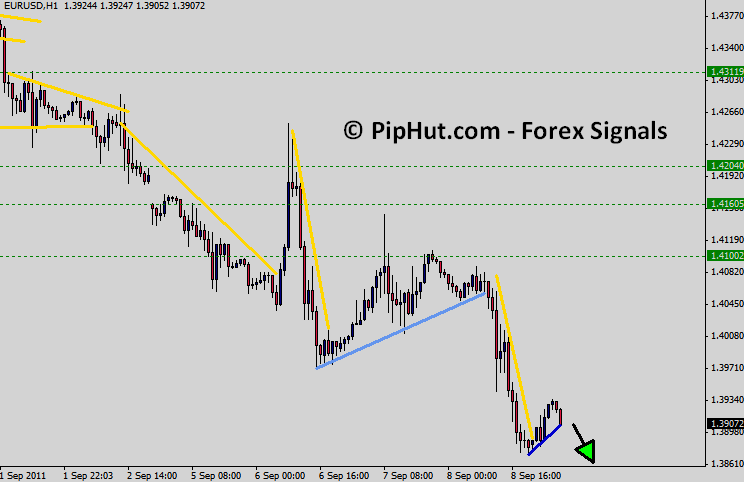 Today is Friday so we will not be trading (low Friday volume = higher volatility + less predictability), but the pair continues to look extremely bearish on the charts and we are once again staring down the barrel of another flag consolidation pattern with a rising trend support (dark blue line) that should provide a *pop* downward on a sustained break.
Trading Idea: We are not trading today due to Friday volatility and low volume. For those brave souls willing to brave the markets our primary trade would be a short on a sustained break below rising trend support currently at 3900 (dark blue line on chart above) with targets at 3875, 3850 and 3820 for 80 pips potential.
Have a safe weekend and happy pipping :).