Forex Signals - EURUSD Consistency
Recap: We did not enter any new trades on Friday, as promised, so no trades to report on quite yet.
We chose to do an intraday update today as the charts were a bit mixed and without clear S/R lines to trade off of. Of course any trader can take an educated (or not so educated) guess at which direction the price might move, but we prefer trades that fit nicely into our system. That way we get consistency in our trades and performance, and also avoid the frustration that comes with a system with loose rules.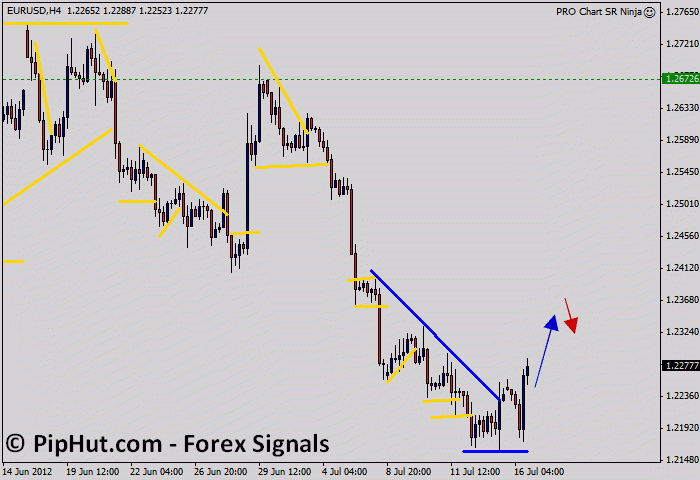 Today's Important News Events:
Date
Time (UTC)
Event
Forecast
Previous
Mon
Jul 16
09:00
EUR Euro-Zone Consumer Price Index - Core (YoY) (JUN)
1.6%
1.6%






09:00
EUR Euro-Zone Consumer Price Index (YoY) (JUN)
2.4%
2.4%






12:30
USD Advance Retail Sales (JUN)
0.2%
-0.2%






*To see a more extensive list of news events (not just those we consider important), visit our Forex Calendar.


Trading Idea: Euro is starting the week off on strength after the small bullish gap and then a large rally above the 2150 support. We are looking for reasons to get longs but there is still not a solid support or resistance to trade off of on the 4h charts so we will most likely stay flat on this pair for the day and look to get long in tomorrow's signal.