Forex Signals - EURUSD Drop and Flag
Daily Outlook: Our long trade got +40 into the profit yesterday but we ended up closing at -30 as we were giving the trade a little breathing room to hit our target of +100 pips. A nice support line did form and was broken (sending out an email to PRO users) at 3163 which quickly hit all our targets for +100 pips and would be +160 if we were still in it.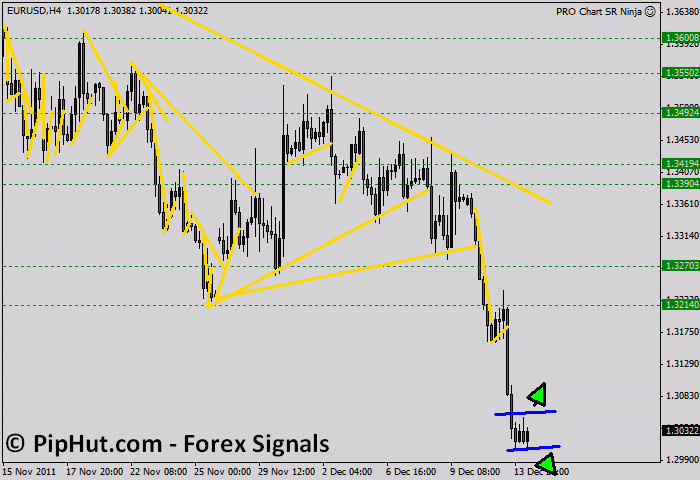 We are flat at the moment and closely watching how the above flag pattern is forming after the major drop. The pair is very oversold at the moment but we aren't ready to call a bottom quite yet - in fact we never call a bottom -we let the charts call it for us :).
Trading Idea: We'll take a breakout in either direction from the above flag pattern. It is an aggressive read so we will look to tighten our SL early and often. Targets for either a topside break or a bottom break are 20/25/25/30 for 100 pips profit.
Of course we will update S/R lines for bounces and breaks throughout the day in PRO.