Forex Signals - EURUSD Good Support
Recap: Late signal today (not quite an intraday signal) as our rising support for EU has just developed - in fact setups on all pairs but UJ have develope. No trades entered yesterday as our support line only recently formed and has not broken yet.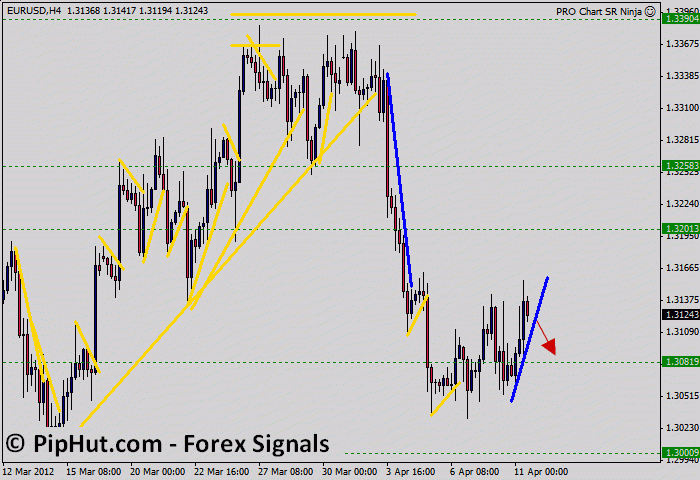 Today's Important News Events:
Date
Time (UTC)
Event
Forecast
Previous
No news that we consider HIGH importance for Wed Apr 11.


*To see a more extensive list of news events (not just those we consider important), visit our Forex Calendar.


The pair is still consolidating in a volatile and bearish pattern after the double top of late March (just under 1.3400) made the pair drop almost 400 pips. 1.30 remains a technically and psychologically important barrier and, while we expect it to be broken this month, there is also nothing preventing another rally to the 1.33 or ever 1.34 range beforehand.
Trading Idea: Our rising support finally formed and we are looking to get short on a support break with targets at 20/20/25/25 for 90 pips profit.