Forex Signals - EURUSD Happy Thanksgiving!
U.S. Banks are closed today for Thanksgiving. With the banks closed the next two days will be very low volume, and that low volume can lead to big swings on low liquidity or just hours of watching the pair barely move. Either way, our main trading plan is to take some time off and enjoy the time with your family! We have updated the EU chart below with trading setups (we consider all trading especially aggressive/risky these two days and will not be trading ourselves). PRO members will get all charts update for all pairs today and tomorrow.
Thanksgiving in North America had originated from a mix of European and Native traditions. Typically in Europe, festivals were held before and after the harvest cycles to give thanks for a good harvest, and to rejoice together after much hard work with the rest of the community. At the time, Native Americans had also celebrated the end of a harvest season. When Europeans first arrived to the Americas, they brought with them their own harvest festival traditions from Europe, celebrating their safe voyage, peace and good harvest. (source: wikipedia).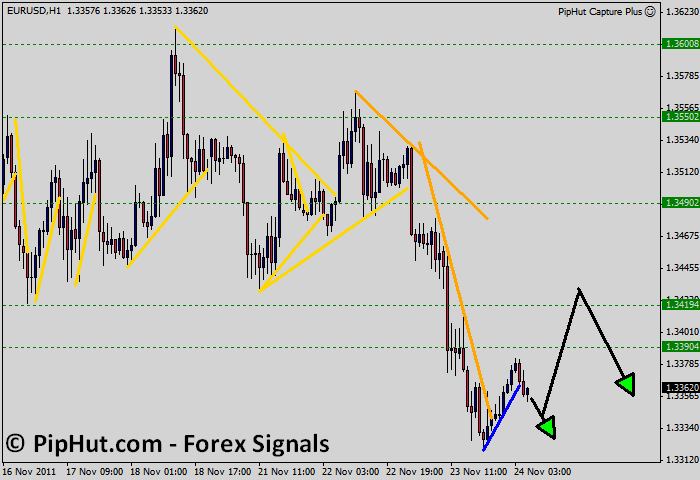 Trading Idea: Aggressive setups are shown on the chart above - we will not be trading today due to the US Banks being closed for Thanksgiving.