So what does that mean for us currency traders? In short: risk off. And when risk is off perceived safe or reserve currencies such as the USD benefit, as we are now witnessing.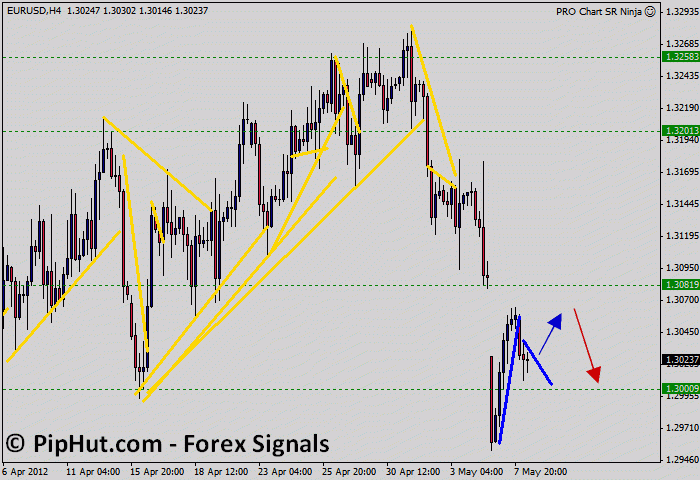 Today's Important News Events:
Date Time (UTC) Event Forecast Previous
Tue May 8
09:30
Australian Government Unveils 2012-13 Budget
*To see a more extensive list of news events (not just those we consider important), visit our Forex Calendar.
Trading Idea: Given the USD strength and bearish technicals we are still bearish and primarily looking for reasons to get short. That being said we've seen a decent falling resistance form and we will take an aggressive long on a resistance break (perhaps to close the weekend gap?) with targets at 20/20/20/20 for 80 pips profit. We will move the SL early and often and look to close and get short on when a support line forms / breaks with the same targets.
Don't forget to answer the poll today (below)!