Forex Signals - EURUSD Hitting the Fan
Recap: No trades entered Friday or yesterday as the charts were too mixed for us to feel particularly confident in any single direction or setup. Fundamentally today the markets are as crazy as they get: the Greek coalition government lost its grip in the latest public polls (the party responsible for the bailout and the resulting austerity measures), 12 of 17 EMU governments have been replaced by collapse or election in the past 2 years (read: public disapproval and resentment) and the Bank of Japan admitted to buying $500 million worth equities yesterday (which still failed to prevent the sharp drop in the Nikkei).
So what does that mean for us currency traders? In short: risk off. And when risk is off perceived safe or reserve currencies such as the USD benefit, as we are now witnessing.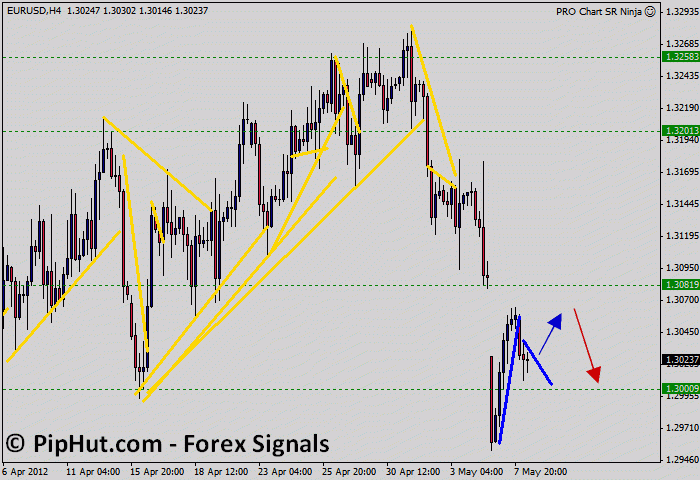 Today's Important News Events:
Date
Time (UTC)
Event
Forecast
Previous
Tue
May 8
09:30
Australian Government Unveils 2012-13 Budget






*To see a more extensive list of news events (not just those we consider important), visit our Forex Calendar.


Trading Idea: Given the USD strength and bearish technicals we are still bearish and primarily looking for reasons to get short. That being said we've seen a decent falling resistance form and we will take an aggressive long on a resistance break (perhaps to close the weekend gap?) with targets at 20/20/20/20 for 80 pips profit. We will move the SL early and often and look to close and get short on when a support line forms / breaks with the same targets.
Don't forget to answer the poll today (below)!