Forex Signals - EURUSD Imminent Breakout
** It will be a short signal today as we are busy rolling out even more features for the PRO service (that's after the dozens that came out this past weekend).
Daily Outlook: The noose continued to tighten around the EU yesterday as the pair is coiling up ever tighter in its tiny triangle wedge pattern: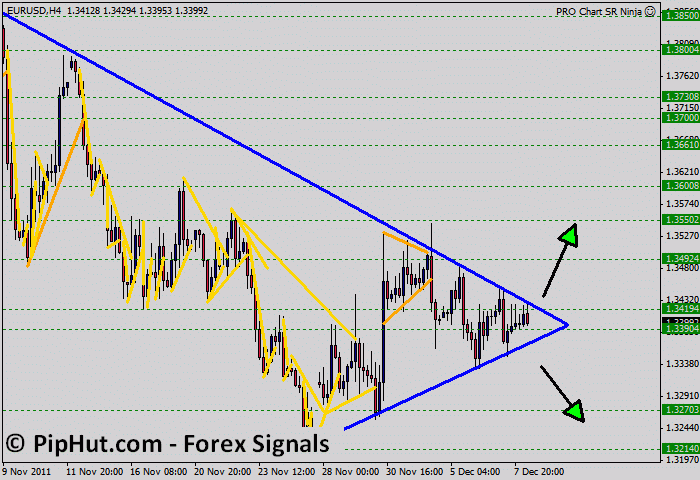 EU Summit Times of Note:
13:30 - ECB President Draghi Press Conference
18:30 - EU-27 Leaders' Summit - Day 1
Trading Idea: We will not be trading today due to the feature rollout we mentioned at the top of this, but if we were we would look to get long on a topside breakout of this wedge and short on a downside breakout. It is a day to be careful though - with the summit expect markets to be thin and choppy, and there is a good chance in these scenarios that the first breakout is false.