Forex Signals - EURUSD Intraday Update
Recap: Our aggressive long was triggered at 1.2549 yesterday which got 20 pips into the profit before reversing and hitting our tightened SL for a 30 pip loss. We then got short on the support break at 15:44 (1.2490). That short is currently open and is 75 pips in the profit as of 13:40 UTC. We are closing out at current price for a 75 pip gain, bringing our EU net from yesterday to 45 pips.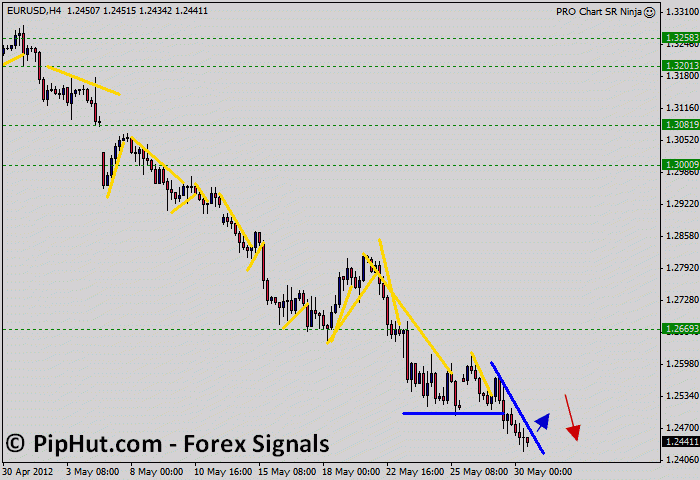 Today's Important News Events:
Date
Time (UTC)
Event
Forecast
Previous
There are no events scheduled.
*To see a more extensive list of news events (not just those we consider important), visit our Forex Calendar.
Trading Idea: Pair has been climbing down steadily for over a month now without showing much bullish action at all. We will pass on the long opportunity for now and wait for a better support break to enter on with short targets at 20/25/25/25 for 95 pips profit. If aggressive traders do enter on a resistance break we would keep our targets and SL tight. We are flat for now.