Forex Signals - EURUSD Jumping at Shadows
Daily Outlook: Our initial long got stopped out at -10 from yesterday's signals as price dipped below our rising support. The sustained break at 11:00 triggered our primary short and we got in on a little pullback to 3300 - just 15 pips below the former support. That got about 60 pips in the profit though we only captured 30 of that as the price reversed before hitting our final targets.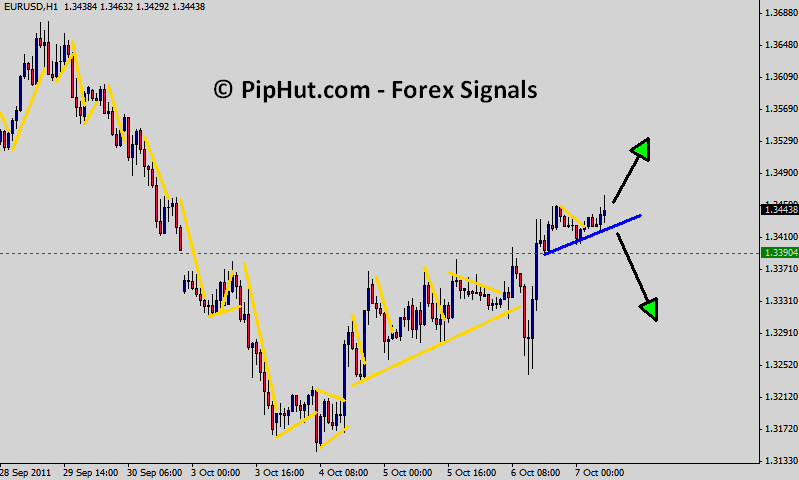 Trading Idea: Today is Friday so, as usual, we will not be trading due to the volatility that Friday's market thinness causes. For those aggressive traders we would be looking to get short on a sustained break below blue rising trend support at 3415 currently with targets every 25 pips from entry for 100 pips total. From 3415 that is 3390, 3365, 3340 and 3315 for 100 pips potential.
There is also room for even more aggressive longs on top of the blue rising trend support but we are actually more bearishly inclined today due to Friday risk aversion so we consider this even more aggressive than normal.
Safe pipping and have a good weekend. Be honest on today's poll!