Forex Signals - EURUSD Keep it Simple Stupid (KISS)
Daily Outlook: Intraday signal and analysis today :) - we are watching a falling trend resistance line (blue line) closely that developed after a bearish break of long medium term support (long yellow support line) yesterday. Today's strategy (and going into the asian session) is pretty simple: we are looking to get short underneath this falling resistance and long above it. This key pivot line can currently be found at 1.4330. Trade setups below the chart: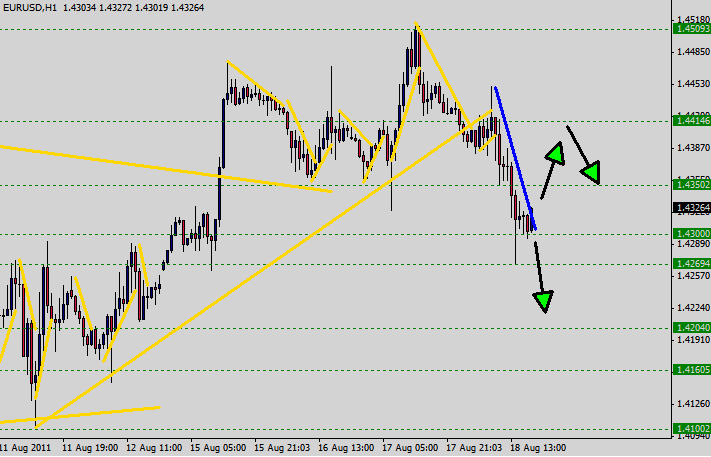 Trading Idea: Primary trade is a long on a sustained break above 1.4350 with targets at 4370, 4395, 4425 and 4455. We expect 1.4415 to offer stiff resistance and will look to get short at that point either under the new rising trend support or on a good CP candlestick signal.
There are also opportunities for shorts underneath falling trend resistance (1.4330 currently) but beware that the resistance is falling (negative slope) so the areas we are looking for shorts will continue to drop as well. Short targets at 4310, 4280, 4250 and 4220.