Forex Signals - EURUSD Mixed Technicals
Daily Outlook: We know many traders actually took profit on both the primary and secondary trades from yesterday's signal as the initial drop below rising trend support produced 40+ drop and then a nice 200+ pip rise. We stayed on the sideline of both EU setups as the initial sustained break on the 1h charts was 40 pips below the entry level we were watching, which caused a poor reward/risk ratio for the trade. As we always say: it is better to miss out than to miss your equity.
We would have taken a pullback but the bears were not able to move the price much showing weakness on the bear side.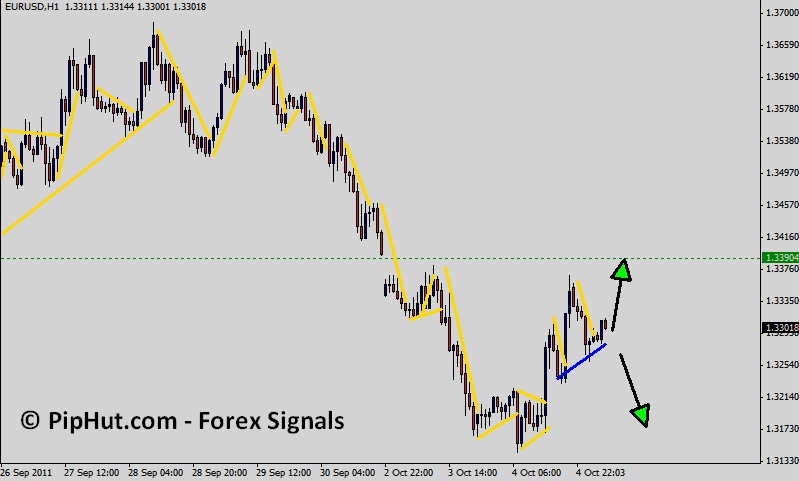 The technicals are a little bit mixed at the moment as the bulls showed much more strength yesterday. The correction had been expected as the downtrend had been going uninterrupted for a week now with no turnaround, but this bullish upturn does not appear to be a continuation pattern, meaning we could see more bullish strength over the coming days.
Trading Idea: Today we are looking to get short on a break below 1.3280 with targets at 3260 (tight), 3235, 3205 and 3175 for 105 pips profit. We will also look for opportunities to get long on a bullish candlepro signal near 3285 (staying above the blue rising trend support) with targets at 3305, 3330, 3360 and 3390 for 105 pips potential.
Safe Pipping Today :)