Forex Signals – EURUSD New Trend Forming
Recap: No additional trades were taken last Friday as there was a lack of a close S/R line to trade off of. The pair continued its massive nose dive, falling over 250 pips since November began.
Zooming out to the daily chart we don't think this bearish drop is over yet. A long term intraday support starting in July was broken last month, and combine that with the fact that October's high was a lower high than Septembers and we have the beginnings of a new long term downtrend.
In the mid-term we are bearish below 1.3150 and see 1.25 before another challenge of 1.3150. In the short term the hourlies are oversold and have produced an aggressive falling resistance.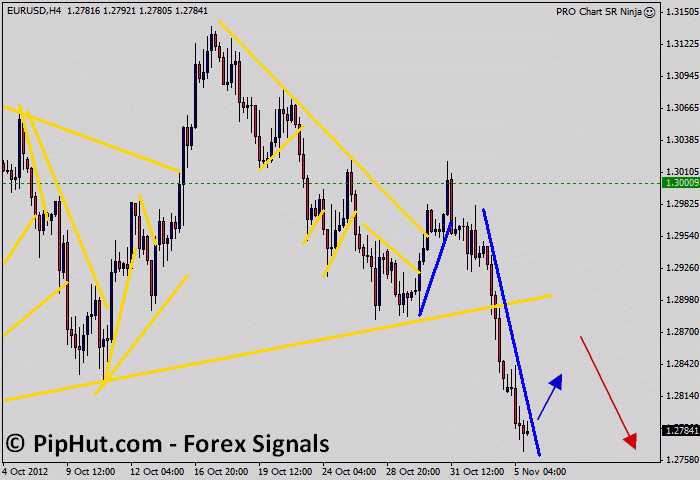 Today's Important News Events:
Date
Time (UTC)
Event
Forecast
Previous
Mon
Nov 5
15:00
USD ISM Non-Manufacutring Composite (OCT)
54.5
55.1
*To see a more extensive list of news events (not just those we consider important), visit our Forex Calendar.
Trading Idea: Despite our bearish feelings we will get long on a resistance break with targets at 80 pips and SL at 50 pips.
For more forex info, go to PipHut