Forex Signals - EURUSD Primed
Recap: We hope everyone enjoyed the weekend, and our message about money management last Friday!
With resolution in Europe unlikely to come quickly we see the USD continuing to gain strength as the markets move from the riskier EUR to the (relatively) safer USD. The timeline for such a move is always the trick (!), but, with our swing system, luckily we will let the charts tell us when the trend is starting to change.
Currently the price is sandwiched between a horizontal support and resistance (as we write this the support is being challenged) and we will look to take a breakout in either direction.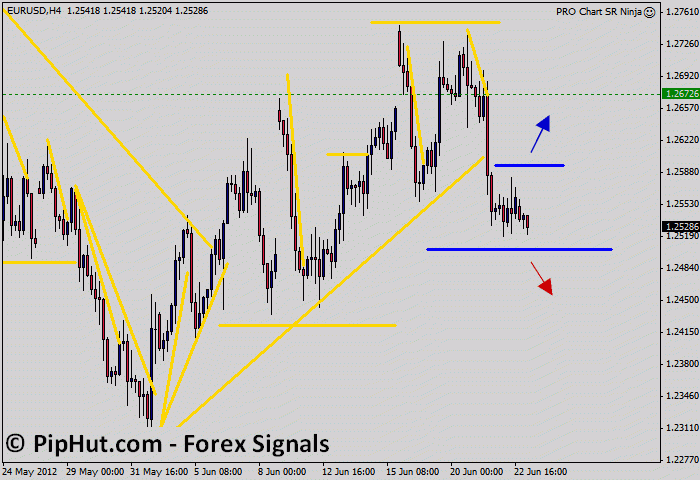 Today's Important News Events:
Date
Time (UTC)
Event
Forecast
Previous
There are no events scheduled.


*To see a more extensive list of news events (not just those we consider important), visit our Forex Calendar.


Trading Idea: Our primary setup today is to get short on a support break with targets at 20/20/25/25 for 90 pips profit.
If a support break occurs then we will NOT look to get long on a resistance break. If a support break does not occur than we will look to get long on a resistance break.