Forex Signals - Monday Consolidation
Recap: Our short from Friday, a day we don't normally trade, quickly hit all targets for 80 pips profit. The price began to drop like a rock literally minutes after we posted our analysis and never looked back - until now.
Since opening the weekend the price has begun to peel back in a bearish consolidation pattern and while many of us are tempted to buy the dip this pair still has plenty of room to drop. It is always harder to call a bottom than to ride the trend! Two quotes come to mind in these types of situations:
Markets can remain irrational longer than you can remain solvent. - generally attributed to Keynes.
In forex, what goes up does not have to come back down, and what goes down does not have to come back up.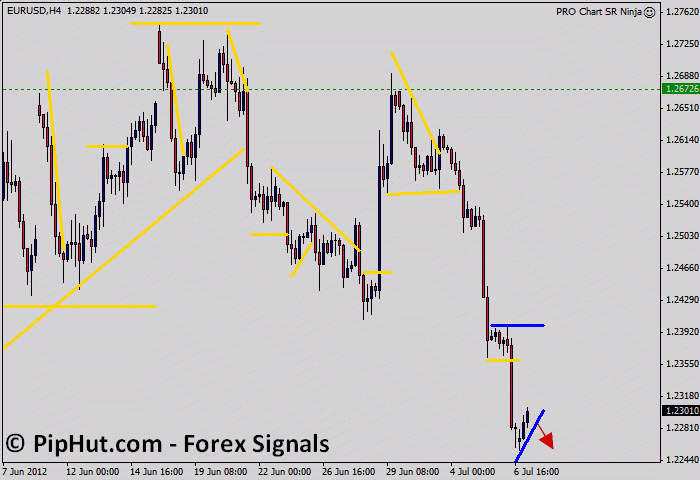 Today's Important News Events:
Date
Time (UTC)
Event
Forecast
Previous
There are no events scheduled.


*To see a more extensive list of news events (not just those we consider important), visit our Forex Calendar.


Trading Idea: We will keep looking to get short, this time on a support break, until the trend begins to shift upward. We will short a support break with targets at 20/20/20/20 for 80 pips profit.