Forex Signals and Poll - EURUSD Approaching Support
Daily Outlook: We stayed flat yesterday as the sustained break below 4200 on the 4h charts happened too far below 4200 for us to get a comfortable reward/risk ratio on the setup, and obviously the rally to 4350 never occurred so that setup never got activated.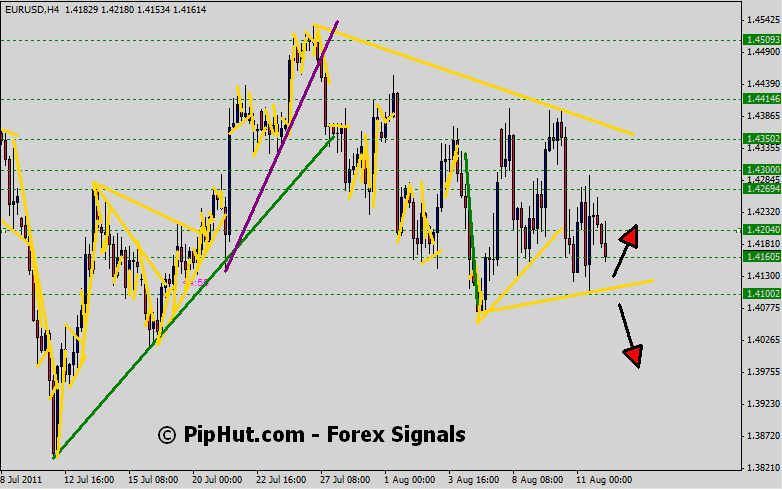 Trading Idea: Today is Friday and we rarely ever trade on Friday's due to thin market conditions. Since it has been an especially volatile week we will definitely be sitting today out but for those aggressive traders if we were trading today we would be watching the key rising trend support around 1.4100 for our entries: bullish above and bearish below (see arrows on chart above).
Happy Pipping and have a great weekend. See you next week :)