Forex Signals and Poll - EURUSD Choppy Consolidation
Daily Outlook: We stayed flat yesterday as the pair consolidated into a choppy triangular wedge pattern on the charts (blue lines below). The scattering of news events in the coming days could be the reason for the consolidation, but most likely the markets just needed a bit of a breather after last week started to feel like the end of 2008 again.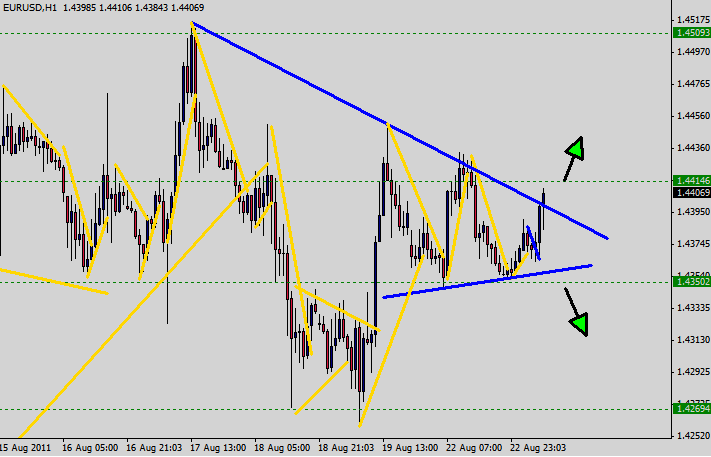 We will look to trade either side of this wedge pattern, but given the recent lower lows and lower highs our primary trade will be a short on a sustained break of 1.4350. The recent move to the upside is making this trade less likely to be triggered so we also will get long on a sustained break above 4415.
Trading Idea: As we mention above our primary is a short on a sustained break of 1.4350 (on a drop) with targets at 1.4325, 4300, 4270 and 4240 for 110 pips profit.
Secondary trade is a long on sustained break above 1.4415 with targets at 4435, 4460, 4490 and 4520 for 105 pips potential.