Forex Signals and Poll - EURUSD Dropping Like its Hot
Daily Outlook: We took a short on a sustained break below our purple rising trend support (see chart below), in line with yesterday's trading ideas and took profit as it began to bonce off the green rising trend support: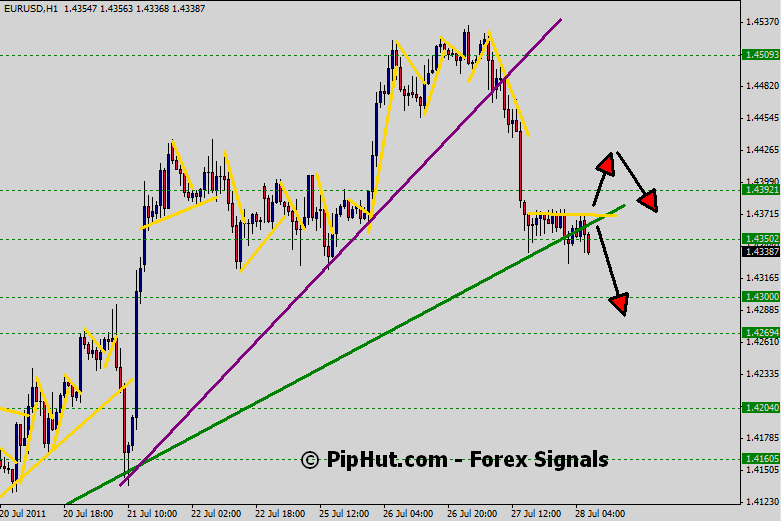 We did take a long after we closed our short just above 1.4350 as we anticipated the bulls to have a little bit of fight left in them at these levels. Luckily, after 10 candles (using CandlePRO's 10 candle system) we closed our position for only a very small loss. Today we are looking primarily for short positions as the pair has limped through the green rising trend support line and appears to have bearish steam still left in its engines.
Trading Idea: Primary trade is a short on a sustained break below 1.4330 (threatening now) with targets at 1.4310, 4280, 4250 and 4220 for 110 pips potential.
We will also look to short any decent rallies to the 1.44-1.4430 resistance range with good CP signals and targets down to 1.4300.
Happy Pipping :).