Forex Signals and Poll - EURUSD No US Default
Daily Outlook: Lawmakers in the US reached a tentative deal to raise the US debt limit, effectively calming the markets that have been bouncing around of late on fears of what would happen if the world's largest economy couldn't pay its bills. The pair charged through our primary support at 4350 yesterday without any sort of bullish signal so we remained flat.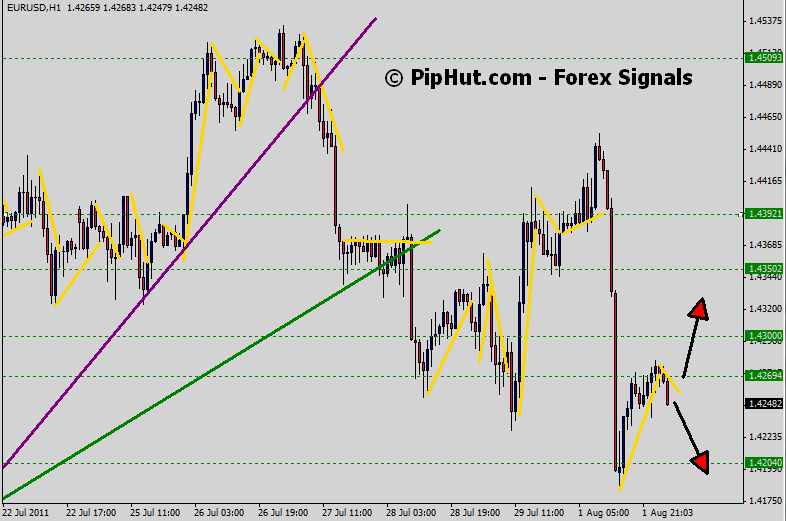 Today we are looking for more bearish action as the USD gets a continued boost from the debt deal. In our view the reason that the pair has not rallied when the debt deal was reached (traditionally the Euro rises when risk is ON) is because of the horrid manufacturing data coming out of the US - a default might not happen but with the US now trimming spending in a down economy it is going to take some coaxing for the risk traders to come back to the table.
Trading Idea: Our primary trade today will be a short and we will be looking for new breaks of support lines and candle confirmation under resistance. We will be looking to short rallies to the 4320 resistance zone with candle confirmation and targets at 4300, 4270, 4240 and 4210 for 110 pips potential. If any new 1h rising trend support lines develop around 4300-4200 we will also look to short those support breaks with targets down to 4210.