Forex Signals and Poll - EURUSD Searching for Strength
Daily Outlook: We stayed flat yesterday as the pair never rallied high enough to get short on, but our bearish call was dead on as the pair dropped as low as 1.4150 in both the morning and evening trading. The markets are still looking for more of a trend after the US narrowly avoided default on its debts this week.
The EU itself has been in a steady downtrend for the past 3 months, since the April high of 1.4880, in what actually appears to be a bullish flag pattern (the downward trend of the past 3 months being the flag). With 4550 holding, however, we will continue to look for bearish opportunities overall.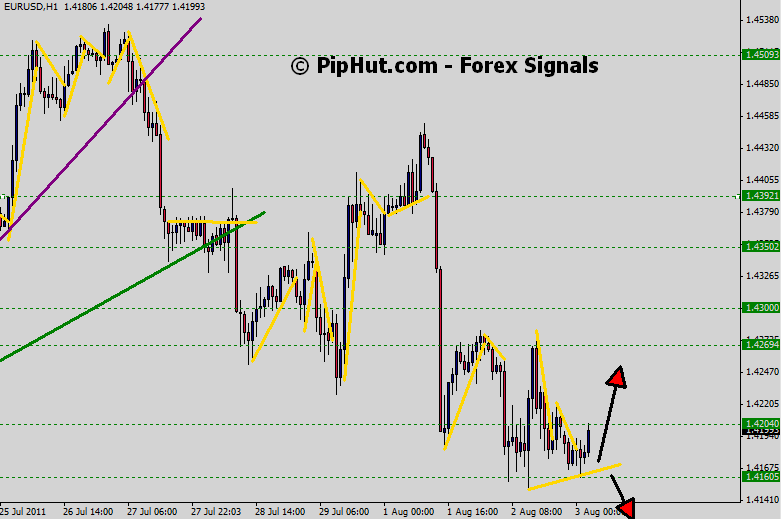 Trading Idea: Our primary trade will be a short on a rally to the 4250 resistance zone with candlestick confirmation and targets at 4225, 4200, 4170 and 4140 for 110 pips. We will also be watching breaks of new support lines in the 4250 zone.
We will also be watching for an aggressive long near any dip to 1.4100 as the pair has been making nice oscillations recently and any significant dip is likely to be met with profit-taking and a rally.