Forex Signals and Poll - EURUSD Trickle Up
Daily Outlook: It took awhile but our secondary long from yesterday was finally triggered after the pair dipped below 4350 (support we were watching) and kicked up bullish doji with a a nice profit factor of 2.58 in CandlePRO (we generally look for signals with a profit factor above 2) at the 04:00 candle. The primary trade was never triggered as we never saw a sustained break above 4450 on the day.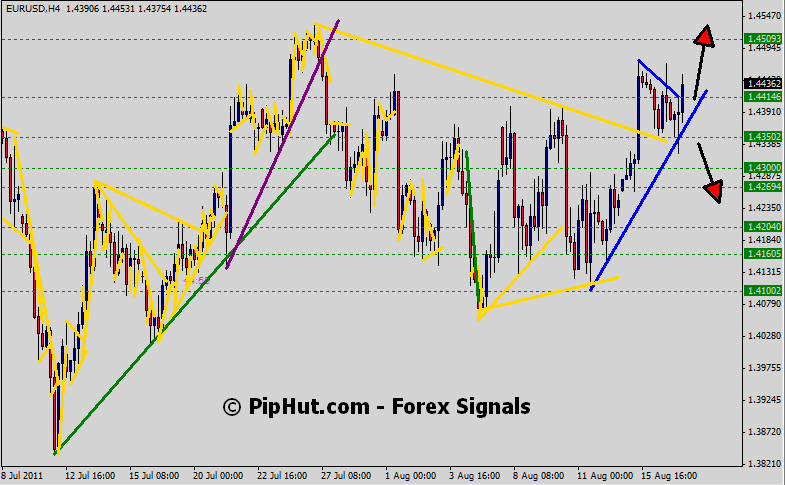 That long from 4390 is still open, but in general we are currently bullish on the pair. Technically we've had a topside break above falling trend resistance (long yellow line on chart above) and our rising trend support (bottom blue line) has been holding just fine. We are a bit nervous about whether the pair can stay above 4500 - we need a sustained break above this level to confirm that the bulls truly are in charge at the moment.
Trading Idea: We are currently long (with yesterday's secondary setup) from 1.4390 with targets at 4415 (hit), 4445 (hit), 4475 and 4500 for 110 pips total. For those looking to get into the markets today we are generally bullish as long as the rising trend support, currently at 4350, holds and we would look for longs above 4350 with targets up to 4500 . If we see a sustained break below 4350 then we would look for 4325, 4300, 4270 and 4240 in the next couple days.
Happy Pipping :).