Photo: Twitter/iPoonampandey
Poonam Pandey
Kingfisher model and worldwide Internet sensation, Poonam Pandey, kept her promise and tweeted a topless photo of herself on Twitter, amidst the many other sexy photos of the 19-year-old Indian model, in honor of "Team India."
Photo: Twitter/iPoonampandey
David Mann, currency strategist at Standard Chartered Bank
Thomson Financial News - The currencies are stuck in a pretty narrow range. The currency market is focused on the US economic data. We should see some further increase in dollar selling.
Photo: Twitter/iPoonampandey
Microsoft opens key software details to rivals
Microsoft Corp said on Thursday it would publish key software blueprints to let rival programs work better with its products and address some European antitrust concerns.
The world's largest software company said it would follow up with more actions to address European demands, although the European Commission said Thursday's move did not resolve a key issue about how Microsoft's products are tied together.
Microsoft has been criticized for shutting out competitors by incorporating programs such as its media player closely into its Windows operating system, and by keeping secret product details that rival developers need to ensure smooth operation with Windows and other Microsoft products.
Thursday's move would open up to competitors some of the secret codes behind key products like Windows Vista. But the steps do not address the allegations of product tie-ups.
Microsoft kind of kept its software products as a walled garden, and it is kind of opening the gates to the garden, said Toan Tran, a Morningstar analyst.
The product-tying issue is much more important because the Windows business model is built on continually improving the product, he said. If Microsoft is restricted from adding new features, it restricts the Windows business model.
From the cooperatively developed Linux operating systems to social networking site Facebook, open systems are becoming key to growth for many software firms, which Microsoft Chief Executive Steve Ballmer acknowledged.
I believe Microsoft's long-term success depends on our ability to deliver a software and services platform that is open, flexible and presents customers and developers with choice, he said on Thursday.
To make connecting with third-party software easier, Microsoft will publish on its Web site software blueprints, known as application program interfaces, pertaining to its high-volume products used by other Microsoft software.
In September, a European Union court upheld a landmark ruling that Microsoft had abused its dominant market position.
The court endorsed EU sanctions against Microsoft for tying together software and refusing to give rival makers of office computer servers information to allow their products to work smoothly with Windows.
The court also said Redmond, Washington-based Microsoft was unjustified in tying new applications -- or software programs -- to its Windows operating system in a way that squeezed out rivals and harmed consumer choice.
This announcement does not relate to the question of whether or not Microsoft has been complying with EU antitrust rules in this area in the past, the EU said on Thursday.
Microsoft also pledged not to sue open-source developers for development or noncommercial distribution of the software blueprints it makes available.
In January, the European Commission launched new antitrust investigations into Microsoft to see whether the company broke competition rules to help its Web browser and its Office and Outlook products.
Microsoft said the moves announced on Thursday apply to these products: Vista, Windows Server 2008, SQL Server 2008, Office 2007, Exchange Server 2007 and Office SharePoint Server 2007, as well as all future versions of the same products.
Microsoft shares were up 4 cents to $28.26 in afternoon trading on Nasdaq.
Photo: Twitter/iPoonampandey
Su-Lin Ong, senior economist at RBC Capital Markets
The Australian - I think the fact that the wages data was broadly in line with expectations meant there was a bit of relief from the market.
Photo: Twitter/iPoonampandey
Takuma Kurosawa, senior trader at HSBC
IHT - It looks like players have priced in macroeconomic risks and are now looking for new things to trade on. After all, they now know pushing the dollar below 105 yen is difficult.
Photo: Twitter/iPoonampandey
US CPI increases 4.1% on the year on higher food and energy costs - UPDATE
FXstreet.com (Barcelona) - Inflation at consumer level remains at very high levels fuelled by sharp increases in transport, food and alcohol and in energy, core CPI growth remains at more moderate pace, according to the latest report by the US Labor Department.
Consumer prices have increased 4.1% in December from the same month last year, pushed by the 17.4% increase in energy, the 8.3% increase in transportation and the 4.8% yearly increase in food and beverages. Excluding food ane energy, consumer prices rose 2.% on the year.
The yearly CPI increase has been inches lower than the 4.3% posted in November, whereas it grew almost twice as fast as the 2.5% posted in the 2006. Ian Shepherdson, Chief U.S. Economista t High Frequency Economics, Ltd, does not think this is a reason for alarm as he forecasts CPI back to 2.5% in some months: Elsewhere, nothing alarming. The headline was boosted by energy prices; food was up only 0.1%. The Dec headline y/y is at a 17-month high of 4.1% but it will drop towards 2.5% in the spring, while slower growth will take care of the core.
On the month, the all items CPI increased 0.3%, following a 0.8% rise on the previous month, while the core CPI rose 0.2%.
Photo: Twitter/iPoonampandey
US Net long term tick flows, down to $90.9 billion in November
FXstreet.com (Barcelona) - Net foreign purchases of long-term securities have decreased to $90.9 billion in November, from $114.0 billion in October, according to the US Treasury Department.
Net foreign purchases of long-term U.S. securities were $70.3 billion, from which $11.8 billion were purchased by foreign private institutions and $58.6 billion were purchased by private investors.
Net foreign acquisition of long-term securities taking in account adjustments is estimated to have been $79.7 billion.
Photo: Twitter/iPoonampandey
EUR/AUD - Euro Australian Dollar, American Session - 16/01/08
1,6841. EUR AUD is in a consolidation after the last bullish movement. EUR AUD broke the downtrend to begin a bullish movement. The volatility decreases. Bollinger bands are tightened. ForexTrend 1H (Mataf Trend Indicator) is in a bullish configuration. The price should find a resistance below 1,6900. The consolidation should continue. We won't take a position.
Resistances

1,6900 - 1,6950

Supports

1,6750 - 1,6700
Photo: Twitter/iPoonampandey
EUR/CHF - Euro Swiss Franc, American Session - 16/01/08
1,6142. EUR CHF is in an downtrend directed by 1H exponential moving averages. The volatility is high. ForexTrend 1H, 4H (Mataf Trend Indicator) is in a bearish configuration. 4H ForexSto (Modified Stochastic) indicate a bearish pressure on EUR CHF. The price should find a resistance below 1,6170. The downtrend should continue to gather momentum.
[arbitrage EUR USD/ USD CHF] : We expect a bearish pressure on EUR USD and USD CHF..
Resistances

1,6170 - 1,6200

Supports

1,6120 - 1,6080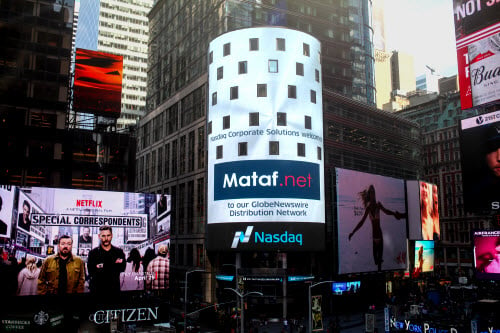 Photo: Twitter/iPoonampandey
EUR/GBP - Euro British Pound, American Session - 16/01/08
0,7529. EUR GBP is in an uptrend supported by 4H exponential moving averages. EUR GBP is in a consolidation after the last bullish movement. Bollinger bands are flat. ForexTrend daily (Mataf Trend Indicator) is in a bullish configuration. 1H, 4H ForexSto (Modified Stochastic) indicate a bearish pressure on EUR GBP. The consolidation should continue. The price should find a support above 0,7520. If the support is broken then the target will be 0,7450 (80 pips).
Resistances

0,7575 - 0,7615

Supports

0,7520 - 0,7450
Photo: Twitter/iPoonampandey
U.N. slashes AIDS estimates in latest report
The United Nations has slashed its estimates of how many people are infected with the AIDS virus, from nearly 40 million to 33 million.
In a report to be issued on Tuesday, the U.N. says revised estimates on HIV in India account for a large part of the decrease.
The agency admitted it overestimated how many people are infected with the incurable virus, and said better methods of collecting data show it is not quite as common as feared.
The single biggest reason for this reduction was the intensive exercise to assess India's HIV epidemic, which resulted in a major revision of that country's estimates, the report said.
After originally estimating some 5.7 million people were infected in India, the U.N. more than halved that estimate, to 2.5 million.
But the numbers nonetheless show the epidemic is overwhelming and that efforts to fight HIV must still be stepped up, said officials at the U.N. AIDS agency UNAIDS.
These improved data present us with a clearer picture of the AIDS epidemic, one that reveals both challenges and opportunities, UNAIDS Executive Director Dr. Peter Piot said in a statement.
Unquestionably, we are beginning to see a return on investment -- new HIV infections and mortality are declining and the prevalence of HIV leveling. But with more than 6,800 new infections and over 5,700 deaths each day due to AIDS, we must expand our efforts in order to significantly reduce the impact of AIDS worldwide.
The new numbers suggest that some 33.2 million people are infected with the human immunodeficiency virus -- about 30.8 million adults and 2.5 million children.
DOUBLING IN ASIA
UNAIDS estimated that 1.7 million people became newly infected in sub-Saharan Africa this year, a significant reduction since 2001.
But Africa remains by far the continent hardest hit by AIDS, with 22.5 million people infected with HIV.
Eight countries in this region now account for almost one-third of all new HIV infections and AIDS deaths globally, said UNAIDS.
In Asia, the estimated number of people living with HIV in Vietnam has more than doubled between 2000 and 2005 and Indonesia has the fastest growing epidemic.
The report gives two reasons for the downward revisions -- one is better data and the other is an actual decrease in the number of new infections.
UNAIDS and (the World Health Organization) are now working with better information from many more countries, UNAIDS said.
The number of new HIV infections each year likely peaked in the late 1990s at 3 million and was estimated at 2.5 million for 2007, UNAIDS said.
This reflects natural trends in the epidemic, as well as the result of HIV prevention efforts. Of the total difference in the estimates published in 2006 and 2007, 70 percent are due to changes in six countries: Angola, India, Kenya, Mozambique, Nigeria, and Zimbabwe, the report said.
In both Kenya and Zimbabwe, there is increasing evidence that a proportion of the declines is due to a reduction of the number of new infections which is, in part due to a reduction in risky behaviors.
The U.N also changed its estimate on how long it takes to die of AIDS if not treated from 9 years to 11 years.
Photo: Twitter/iPoonampandey
Goldman paints bleak picture for housing, financials
Goldman Sachs issued a gloomy report on the U.S. financial services sector, saying housing prices are likely to fall a lot further, write-downs will mount and some mortgage insurers and guarantors will be forced to raise capital just to survive.
Falling house prices and a worsening economy will drive down securities based on residential mortgages, especially those given to borrowers with the riskiest credit, Goldman Sachs financial analysts Lori Appelbaum, Thomas Cholnoky, James Fotheringham and William Tanona, wrote in a lengthy report released on Monday.
Meanwhile, the value of collateralized debt obligations -- bonds based on pools mortgages -- related to those subprime mortgages, could fall another $150 billion across the industry, the bank said.
That's on top of the $18 billion financial firms globally wrote down in the third quarter and the $22 billion that some companies have indicated they expect in the fourth quarter.
Share markets across the globe sank after an earlier report from the Goldman analysts downgrading Citigroup reignited fears that losses from the global credit crisis may widen.
Stock benchmarks in the United States fell to their lowest levels in three months on Monday. In Asia MSCI's measure of other Asia Pacific stocks hit its lowest level since late September. Financial stocks were among the worst affected.
Inevitability, certain financial guarantors and mortgage insurers will need to raise capital to shore up their balance sheets. The Goldman analysts said these companies will fall into two groups, the desperate -- those which will face the risk of going out of business if they don't raise capital -- and the needy -- those that could employ other means to do so, such as cutting dividends.
Goldman lists financial guarantors MBIA Inc, Ambac Financial Group Inc, Security Capital Assurance Ltd and Assured Guaranty Ltd as the desperate. It lists Citigroup Inc, Washington Mutual Inc, First Horizon National Corp and National City Corp in the needy column.
Without the riskier loans such as subprime or no-or-low documentation mortgages, returns in the mortgage business will be significantly lower.
Investor appetite for high-yielding subprime mortgage securities fuelled the home pricing bubble and this investor market is not coming back, the analysts wrote.
Brokers will rethink their business models focused on these exotic loans, the analysts said.
CONSUMER CREDIT FEAR
With home prices, consumer credit deterioration is not far off. The downturn in housing is spilling over into employment in some states and is leading to high consumer losses, the analysts said.
Falling home prices have put one-third of the United States, by Gross Domestic Product, in or near recession, the analysts wrote. California is the biggest concern as it represents 13 percent of the U.S. GDP. Card and auto losses will rise.
Although financial companies across the board have seen their stock prices walloped, despite attractive valuations, Goldman says a broad wave of industry consolidation is still another 12 to 18 months away.
Credit risk, balance sheet deterioration, and business model risk continues to outweigh low valuations, the analysts wrote.
We believe acquisitions are unlikely to occur until balance sheets stabilize and a market bottom is in sight, the analysts said.
Once U.S. housing shows signs of bottoming out, there will be some solid but tarnished companies investors will view as likely acquisitions targets.
Suitors are likely to come from all parts of the globe, even from emerging economies such as China or India, as the dollar remains weak.
We would not be surprised to see the first acquisition of a major U.S. broker or commercial bank by an emerging market institution, the analysts wrote.
Earlier on Monday, the analysts downgraded Citigroup to a sell because of its exposure to CDO revaluations and Discover Financial Services because of its vulnerability to consumer credit deterioration. In the report, the analysts suggested pairing trades with these companies.
* Go long on American Express Co shares and short Discover
* Go long on Lehman Brothers Holding's shares and short Citigroup
Additionally, the firm believes that three financial babies have been thrown out with the bathwater and recommend buying American International Group Inc, US Bancorp and aircraft lessors, such as AerCap Holdings NV, Aircastle and Genesis Lease Ltd.
Additionally it recommends another pair trade; go long on U.S. Bancorp's shares and short First Horizon.
(Reporting by Ilaina Jonas; editing by Louise Heavens)
Photo: Twitter/iPoonampandey
JC Flowers submits offer for N.Rock: source
U.S. buyout firm JC Flowers submitted an offer for Northern Rock, according to a person familiar with the situation, as shares in the stricken British bank tumbled on fears that any offers will be low.
JC Flowers' proposal includes an offer to Northern Rock shareholders at a nominal value, the person told Reuters.
Northern Rock shares fell over 40 percent in early trading due to mounting concern that shareholders will not get much value from their holdings, but by 1140 GMT the shares had pared some of their losses and were down 10.8 percent at 93 pence, valuing the bank at 390 million pounds ($801 million).
JC Flowers' proposal includes the repayment of 15 billion pounds in emergency loans to the Bank of England, and the repayment of further borrowing estimated at 10 billion pounds over time, probably by the end of 2010, the person said.
JC Flowers would take the business private and inject at least 1 billion pounds in new investment to support the bank's balance sheet and underwrite a new business plan. It would keep the Northern Rock name and presence in the northeast of England, he said.
Advisers to Northern Rock are auctioning the bank and said on Monday they had received some interest, but none of the offers were for all the bank and all valued the equity at materially below its value at the end of last week.
Northern Rock shares plunged as much as 42 percent early on Tuesday, triggering eight brief suspensions, as investors continued to head for the exit. The 42 percent drop was its biggest intraday fall since it entered the FTSE 100 in October 1997, according to Reuters data.
LOW OFFERS
The Newcastle-based bank is Britain's most prominent casualty of the global credit market turmoil, which has also weighed on other mortgage lenders, such as Alliance & Leicester and Bradford & Bingley.
Northern Rock's advisers expect to attract interest from eight to 10 parties, banking sources say.
The Times said U.S. private equity firm Cerberus had dropped plans to table a bid for Northern Rock, dealing another blow to the embattled bank.
I firmly agree that a sale is the wrong thing. The situation is a shambles and probably managing the business for a turnaround rather than a sale right now is the right way forward, given the bids on the table are probably below 1 pound (per share), said Mike Trippitt, analyst at Oriel Securities.
The problem right now is with the level of retail deposits that have walked out the door and the emergency funding, it becomes less and less attractive, he added.
Northern Rock is estimated to have borrowed about 25 billion pounds from the Bank of England since it was forced to turn to it for funds in mid-September after being unable to raise finances in wholesale markets.
Britain's Treasury said on Monday it would be partial to bids that minimized government involvement, and any buyers should not just assume that a loan agreement with the Bank of England would be available beyond a sale or when the credit line expired.
No one knows which way it is going to go. No one knows whether it is going to be broken up, whether it is going to be privatized, whether it is going to be taken over, said Mark Priest, a trader at TradIndex.
Uncertainties in these conditions are just going to make this stock worse and worse and worse. We also have UBS and Swiss Re in Switzerland going limit down today. This banking sector is walking on a knife edge.
Shares in midcap British buy-to-let lender Paragon tumbled 40 percent after it said it may need to raise 280 million pounds from shareholders due to problems raising finances.
(Additional reporting by Michael Taylor and Amanda Cooper; editing by Elizabeth Fullerton)
Kingfisher model and worldwide Internet sensation, Poonam Pandey, kept her promise and tweeted a topless photo of herself without bikini on Twitter, amidst the many other sexy photos of the 19-year-old Indian model, in honor of her World Cup promise for Team India.
Finally on Public demand Sharing a pic #PoonamPandeyWithoutBikini Tweethearts!! Thanx for Loving me so Much, Pandey tweeted on Wednesday along with a photo of herself lying topless on a couch.
The latest publicity stunt by the self-proclaimed most downloaded model on the Internet, according to Pandey and Google, comes in celebration for Team India's World Cup win over Sri Lanka last year in the ongoing Tri-Series at Hobart. Last March, Pandey said that she would go naked if the team wins.
I'm a cricket fanatic and I'm a diehard supporter of my nation, she said last year. India needs a lot of support and this is my way of supporting the team.
According to Pandey, the photo was taken to raise morale for the team and to excite out boys to play better.
#PoonamPandeyWithoutBikini after the Pic Releases we shud see a Change in Team India's Performance..Hope even ST (Saching Tendulkar) gets is 100 ton soon, Pandey wrote for her favorite cricket team.
Before the photo was released by Pandey, one Twitter user reminded her of the promise she made to tweet out a topless photo for Team India.
Indian cricket team doesn't performing well since the WC bcs #PoonamPandeyinBikini she need to remove her Bikni to kept her promise, wrote Twitter user arpitjn.
The photo came after a stream of messages, serving as a countdown for the photo without bikini, with updates every five minutes that the photo was coming. Pandey also warned fans under the age of 18 that the content would be inappropriate.
WARNING 18 and under should not try looking up the pic. that said i do not take responsibility for anyone under age #PoonamPandeyWithoutBikini, she tweeted along with the photo.
Pandey was named the Kingfisher Calendar girl for 2011 and has risen to fame online, searched for by the masses globally. The model recently announced the launch of her Web site, a one of a kind in India, that would allow fans to contact her 24 hours a day and seven days a week.
The photo release comes just a few days after a verbal spat between Pandey and controversial Bangladeshi writer Taslima Nasreen on Twitter.
Also known for rousing controversy, Taslima responded to a tweet from Pandey which read, Attitude is like your underwear; you must wear it, but never show it (sic). Taslima reportedly started the argument after that tweet to dish out some wise words to Pandey.
Poonam Pandey got naked but not satisfied. She wanna do dirtiest things none did before. Wants to get f****d in public!(sic), Taslima wrote. My protest agnst d objectification is 4 women's dignity, not 4 publicity. My criticism ws agnst d video u endorsed.(sic).
The bash against her wardrobe, or lack thereof, prompted Pandey to respond to the verbal spat along with a photo.
Well behaved women.,, rarely make history, Pandey tweeted with a photo of herself in a bikini.
On Thursday, Poonam Pandey reiterated her views via her Facebook account.
It is time to build a society where young people are looked upon as creative citizens, instead of consuming rats at the mall, she wrote.
Looks like this model will be making history. View the slideshow to see photos of 19-year-old Indian model Poonam Pandey.