And so, the new console generation is finally here after what seemed like months and months of waiting. For any gamer, that means new and next-generation games and gadgets to try, so we went ahead and created a quick list for you as you delve into the inner wonders of the PS5 and the wonderful world of gaming. Enjoy.
1. Assassin's Creed Valhalla PlayStation 5 Standard Edition
First on our list is the "Assassin's Creed: Valhalla." The latest entry in Ubisoft's "Assassin's Creed" franchise, this game takes you away from the Greek mythos of Odyssey and instead takes you on the brutal shores and warships of Northern lands, placing you in the shoes of a Viking warrior out to fulfill his destiny and secure your place in Valhalla. Expect fast action and crazy combat, it's an "Assassin's Creed" gameafter all.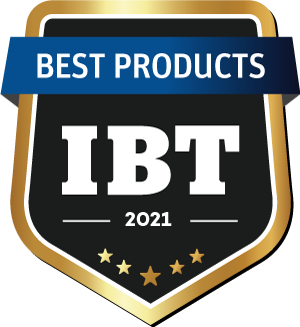 2. Sackboy: A Big Adventure – PlayStation 5
For those looking for some family-friendly fun, "Sackboy: A Big Adventure" should fit right up your alley. A spinoff of the LittleBigPlanet series, this game follows Sackboy as he jumps around in a 3D platformer while crazy colors and critters of all kinds, interact with you in the background, making it the perfect lazy Sunday gaming experience.
3. Demon's Souls – PlayStation 5
If Sackboy is all about chill and friendly fun, then this game is easily on the other side of the spectrum. Brutal, unrelenting, and famously hard, this remake of the classic PS3 title is just as devious as it was 11 years ago, only this time, it's much more polished and shiny. Expect to see the "YOU DIED" screen a lot, because in this brutal game, death is only the beginning.
4. Call of Duty: Black Ops Cold War
The iconic "Black Ops" series from the "Call of Duty" franchise comes back or should we say, "goes back" in time as it takes you in the middle of the Cold War. The sixth installment in the "Black Ops" series and the 17th game from the COD franchise, Cold War will have you tracking down a Russian spy plotting to overthrow the U.S.A.
5. Marvel's Spider-Man: Miles Morales Ultimate Launch Edition – PlayStation 5
Swing back among the many skyscrapers of New York as the new Spider-Man in Insomniac's "Spider-Man: Miles Morales." Putting you in the shoes of Miles instead of Peter this time, the game will take you alongside a familiar story, one where our hero learns what responsibility is all about... all while you swing around buildings and kick baddies in the ass. As an added bonus, this edition also comes with an upgraded Spider-Man for the PS4 game.
6. Godfall - (PS5) Playstation 5
Published by Gearbox, Godfall is the latest online action-RPG made for the PS5. In the game, you are essentially the last of the Valorian knights, and you are tasked with preventing a major apocalyptic event. Expect looting, quick-paced combat, slasher-style gameplay, and breath-taking graphics that make use of Ray-tracing thanks to the PS5's hardware.
7. NBA 2K21 - PlayStation 5 Standard Edition
B-ball players unite! The latest NBA game is here, and there's no better home for it than on the PS5 with its realistic movements and ultra-crisp graphics. All of the familiar inner workings of the NBA franchise is here, and veterans of the games will have no problem sliding into this one like a good ol' pair of slippers... or sneakers.
8. DualSense Wireless Controller
If there's any true indication that we are really in the next console generation of gaming now, it would easily be the controller for the PS5: the DualSense. Featuring haptic feedback and better ergonomics, this controller will "react" with the games you play, giving you more immersion than ever. The standard PS5 only comes with one controller, so getting another one for multiplayer is a must.
9. DualSense Charging Station
With this charging dock, you can easily charge two DualSense controllers without ever plugging them straight into your PS5 console. The charging dock is also made from sturdy material, and has a click-in feature that lets you easily slot in your controllers in order for you to charge them.
10. PULSE 3D Wireless Headset
Immerse yourself better than ever with the PULSE 3D Wireless headset. Best used alongside the DualSense controller, this wireless headset features 3D surround sound that will take you straight from the living room into whatever game world you're playing. Comes in a sleek white color that matches your PS5 as well.
11. Game Controller Holder Case for PS5 Dualsense Wireless Controller
Giving your PS5 a break? Well then, make sure those precious next-gen controllers are kept safe via a carry case like this one. Not only is the controller case well- made, but also features trigger extenders, thumb grips, and even a clear case cover for the actual controller.
12. Silicone Case Cover Skin for PS5 DualSense Controller (4-pack)
Keep your new DualSense controllers clean and gunk-free with these silicone case covers. Made from sturdy material and coming in a variety of colors, these silicone covers will not only keep your controllers safe from bumps and scratches... but also from oily and dirty hands, and who wouldn't want that?
International Business Times offers links to items to help our readers find interesting products. When you buy through links on our site, we may earn an affiliate commission. Here are our
T&C
. For licensing please
click here
.