2014 World Cup Predictions: Germany's Biggest Bank Favors England While New Survey Picks Brazil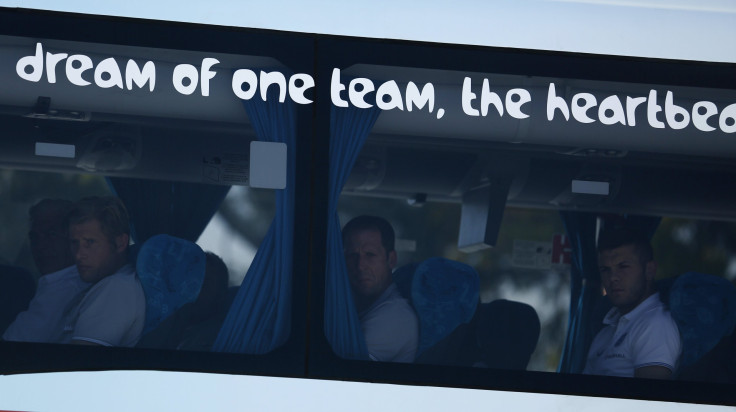 With only two days to go before the soccer World Cup kicks off, predictions are flooding in from soccer pundits about who will lift the golden trophy at Rio de Janeiro's Maracana stadium on July 13. Not to be left behind, economists and analysts, better known for market prophecies than for sports soothsaying, have voiced their favorites.
While Germany is considered by many as one of the strong contenders to win the tournament, the national team is not the one favored by Deutsche Bank, the country's biggest bank. Instead, the bank's foreign exchange analysts have developed a computer model that has picked England to be the winner while disparaging other forecasts as off-targets.
"England are among the best teams according to our static model. The history of World Cup winning runs suggest that England is among the teams that could win this World Cup," the analysts said in a report, obtained by The Guardian. "Within this group of teams, England is the only one that has won a World Cup and not reached another final. And the last time England had so many Liverpool players in the team, it won. Therefore, we are confident that England will win this World Cup."
However, the model, which was designed by a team led by Bilal Hafeez, a foreign exchange strategist at the bank, also seems to have taken a safe bet by arguing that the tournament could just as well go Brazil's way.
"Our models point to Brazil having most chance of winning followed by Germany, Spain, and France. But to leave it at that would be boring and too conventional. So we introduce what some would call our bias but we like to think of as a discretionary overlay," the analysts said, in the report.
Counting On Brazil
While the Deutsche Bank analysts had a hard time discounting the chances of five-time winner Brazil, a Bloomberg News survey of 171 economists from 139 companies across 52 countries confidently predicted that the host country would beat Germany to win the 2014 World Cup. The survey also expects the Brazilian team to score the maximum number of goals, outperforming Argentina and defending champions Spain.
"It's kind of hard to bet against Brazil -- they have home advantage, the climate, crowd and recent record," Peter Dixon, a poll participant and global equities economist at Commerzbank AG in London, was quoted by Bloomberg as saying. "It's pretty obvious if you look at Brazil's soccer rankings who should win."
According to the survey, Brazil topped the list with 1,270.5 points, followed by Germany and Argentina with 763 and 641 points, respectively. Spain, which won the World Cup in 2010, received 614.5 points while England, which last won the trophy in 1966 and the Deutsche Bank pick, got only 7 points.
The Bloomberg News survey's take on the 2014 World Cup is consistent with projections by economists at Goldman Sachs Group Inc. (NYSE:GS) who foresee Brazil beating Argentina 3-1 in the final, while predicting that England will finish a lowly third in Group D.
The Goldman Sachs economists reportedly analyzed each team's track record and characteristics to conclude that Brazil had a 48.5 percent probability of winning the tournament, followed by Argentina with a 14.1 percent chance of lifting the FIFA cup. The bank's model also predicted that Spain and Germany are likely to be knocked out in the semifinals, and gave England only a 1.4 percent chance of winning.
"In the (unlikely) event that England wins the 2014 World Cup, we doubt that many in 2062 will remember whether the economy performed well or badly this year but everyone will remember the World Cup. Business cycles come and go, football is forever," Kevin Daly, a senior economist at Goldman Sachs, said in the report.
© Copyright IBTimes 2023. All rights reserved.
FOLLOW MORE IBT NEWS ON THE BELOW CHANNELS