In 2016, UK Muslim Population Is More Than 3M, Expected To Rise With More Asylum-Seekers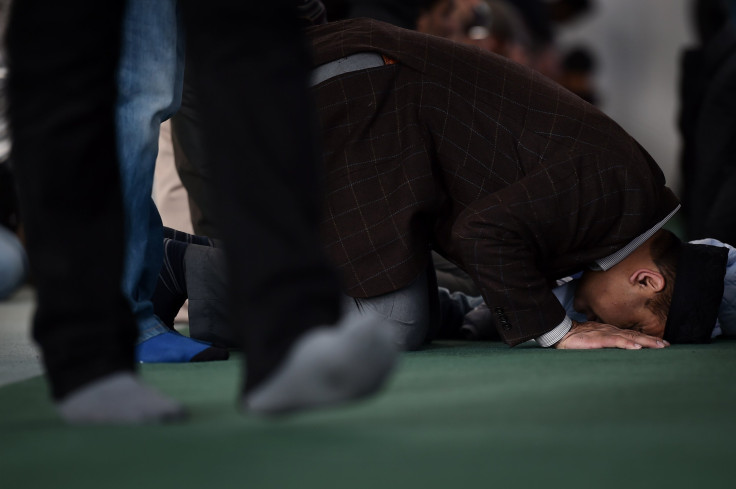 The number of people practicing the religion of Islam in the United Kingdom exceeds 3 million for the first time, with more than half of them born abroad, the Telegraph reported Monday. With high birthrates among the demographic, some London neighborhoods are nearly 50 percent Muslim and are expected to be majority Muslim in the next 10 years, according to the Office for National Statistics.
"This statistic highlights the diversity in modern Britain and the need that this is reflected in all spheres of life, from top management opportunities to political representation," a spokesman for the Muslim Council of Britain told the Telegraph.
The U.K. has long had one of the largest Muslim populations in Europe, and many Muslim communities have been criticized for being insular. Prime Minister David Cameron came under fire in January for a controversial proposal that would force people to learn English or else face risk of deportation.
Asylum Seekers in Europe: 2015 | FindTheData
While the U.K. has rejected requests from the European Union for all member states to take a quota of refugees, Cameron has promised the nation will welcome 20,000 asylum-seekers over the next five years. More than 1 million people surged into Europe in 2015 as refugees, the vast majority of them fleeing escalating violent conflict in the Middle East and North Africa, and many of the new arrivals are Muslim.
Muslim populations throughout Europe have experienced backlash and discrimination following a spate of attacks claimed by the Islamic State group, including the Nov. 13, 2015, assault on Paris. At least eight terrorists — all of them either French or Belgian nationals — descended upon the city on a Friday night, slaughtering 130 people in cafes, restaurants, a concert hall and outside a stadium. The terrorist group, aka ISIS, has threatened similar attacks on cities such as London and Rome as fear of homegrown terrorism has risen.
Politicians have warned that ISIS may be smuggling operatives into Europe in the current wave of migration, though experts have said this is highly unlikely.
© Copyright IBTimes 2023. All rights reserved.