27 Unique Gift Ideas Your In Laws Will Love You For
This article uses affiliate links, which means if you purchase products through these links, we may earn a commission. Click here to see our
T&C
. For licensing please click
here
.
For reasons more than one, in-laws can sometimes be a tough crowd, and getting a Christmas gift for them this holiday season may prove to be a challenge. So whether you're still getting to know each other or have already been accepted well into the family, making a good impression is still a must.
So to help you out, we've listed down some of the best gift ideas for in-laws that we found in Amazon in a wide range of price points to help accommodate whatever budget you have.
Here you go!
1. Click and Grow Smart Garden - Indoor Herb Garden (Includes Basil Plant Pods), Beige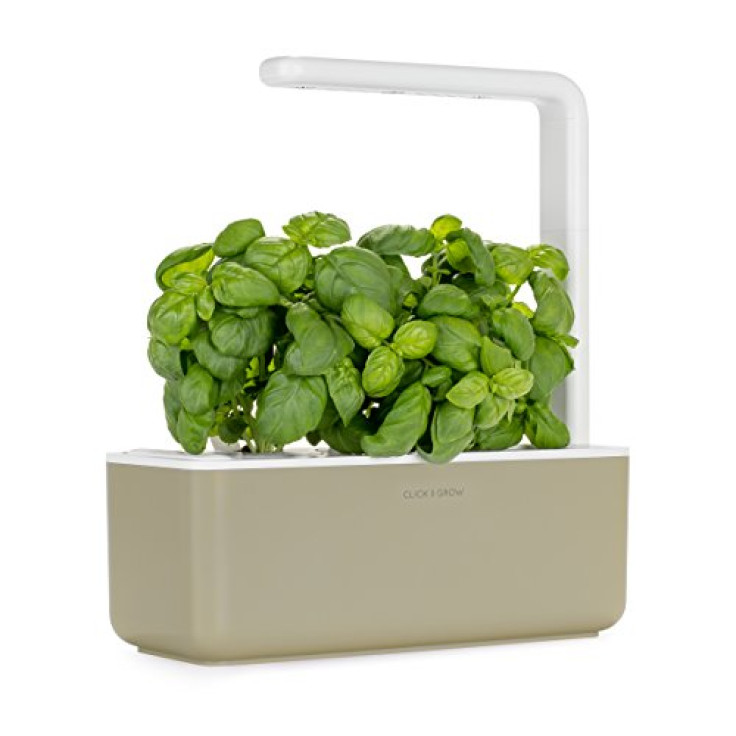 (photo from amazon.com)
If your mother-in-law is someone that loves spending time in the kitchen, then this indoor gardening kit can guarantee that they can grow their favorite herbs right in the countertop, all ready to be plucked for any dish.
2. Zoo52 Woof & Whiskers Playing Cards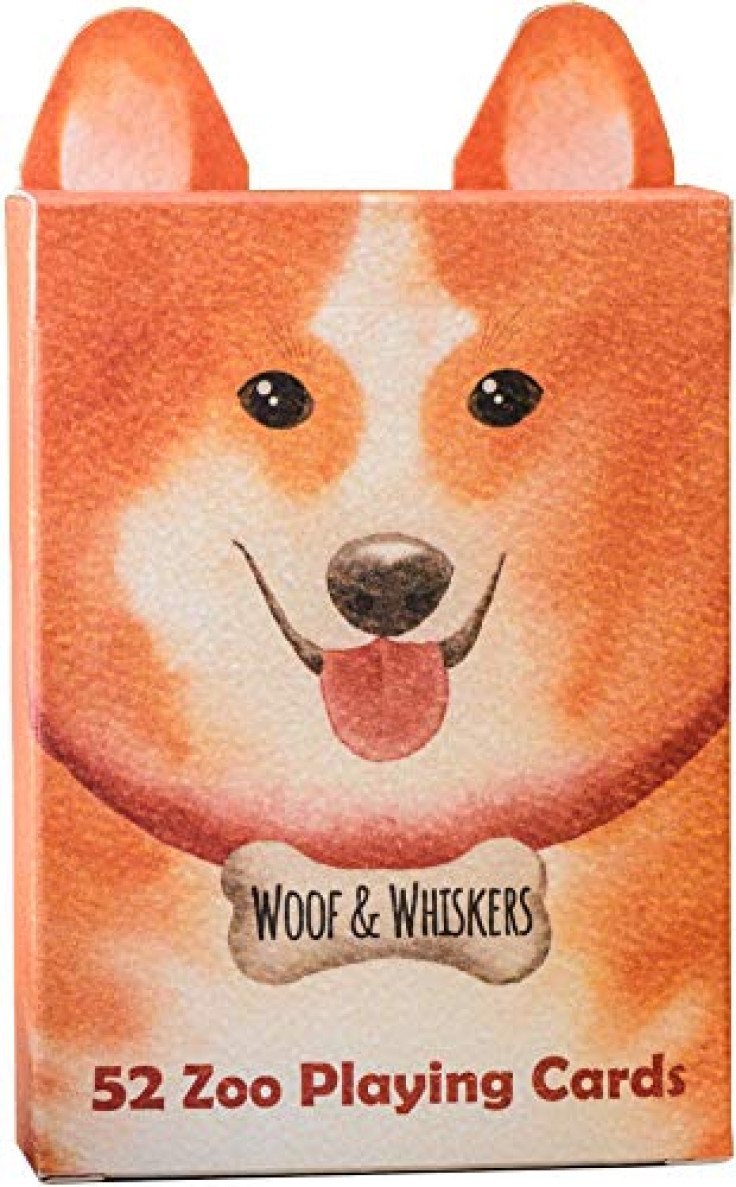 (photo from amazon.com)
Everything is better with dogs, that's a fact that we can all agree on. So how about a pack of cards filled with all sorts of fur babies? This one is high-quality, affordable, and is the perfect companion for any game night.
3. Costa Farms Live Hoya Heart Plant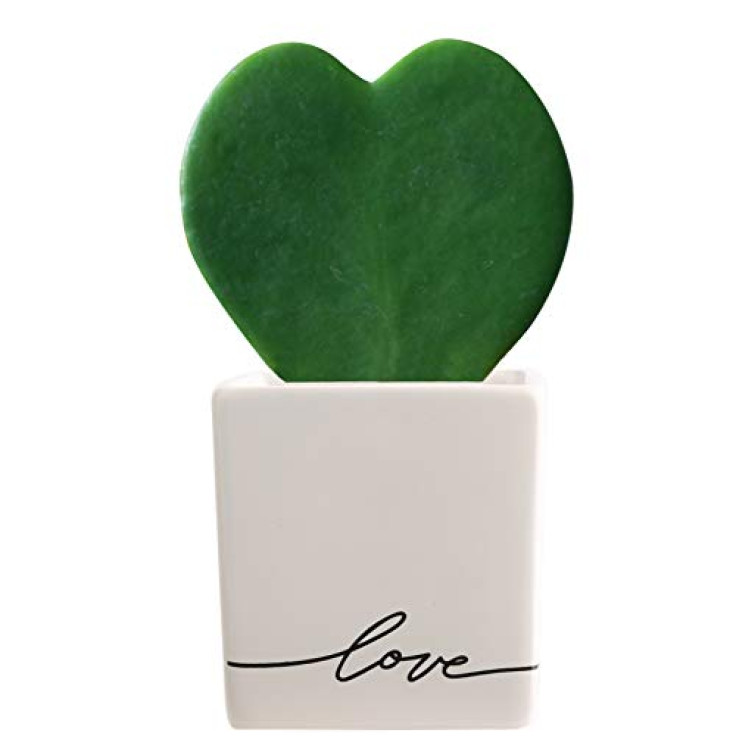 (photo from amazon.com)
Plants are an easy way to liven up one's indoor living space, so why not get them something that only does that, but also shows your love for them? Simple but delightful, this heart-shaped plant will surely be appreciated.
4. Wrigley Field Blueprint Style Print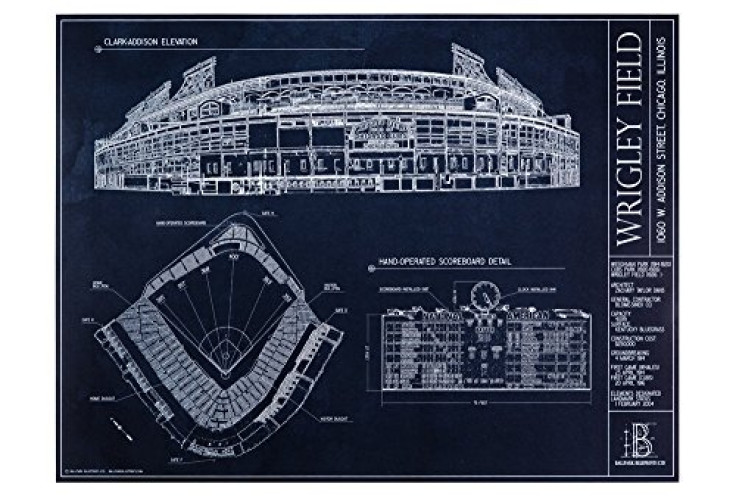 (photo from amazon.com)
For the father-in-law who's a fan of baseball, this unique gift idea is sure to find a home on one of their walls… regardless of whether you support the same team or not. Also, blueprints are cool, right? Right? YES.
5. Grandma Smiley's What About Baseball Board Game
(photo from amazon.com)
Speaking of baseball, why not just get them a baseball boardgame as well? Proudly made in the USA, this baseball-inspired table top should serve as not only game night companion, but even a conversation starter between you and your old man-in-law (?).
6. Waterford Elegance Accent Decanter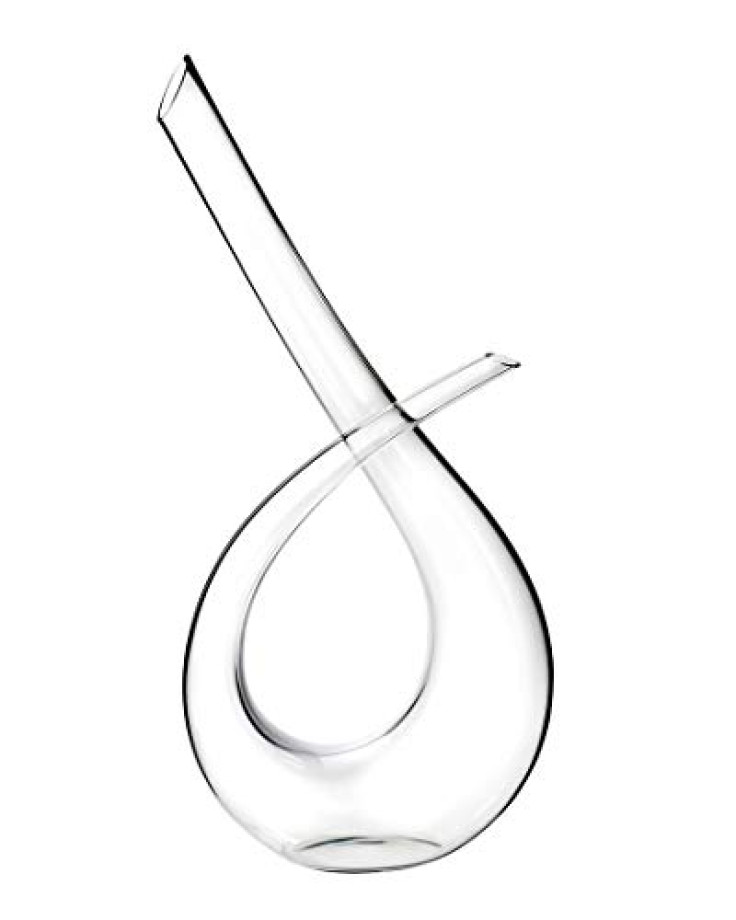 (photo from amazon.com)
For the wine enthusiast, this elegant-looking decanter should help bring their home bar's style a notch or two. When not in use however, it's sleek enough to stand on its own as a decorative sculpture.
7. Waterford 40003430 Lismore Straight Sided Tumbler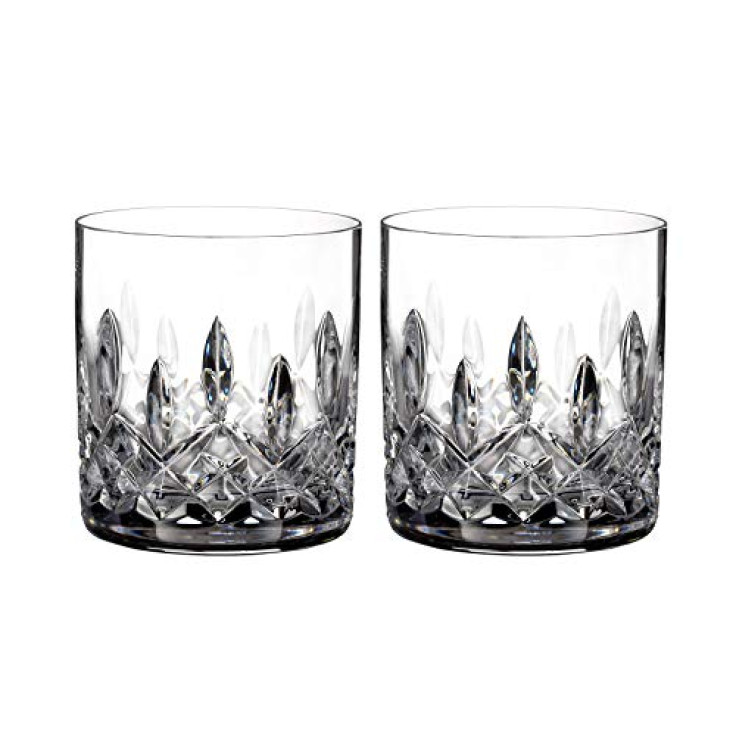 (photo from amazon.com)
If you're going drinking, then how about this pair of crystal straight sided tumblers? The patterns are exquisite enough, while the material will make sure each sip is an experience in itself. Clink clink.
8. Pantuss natural Ballerina style women's Aromatherapy house Slippers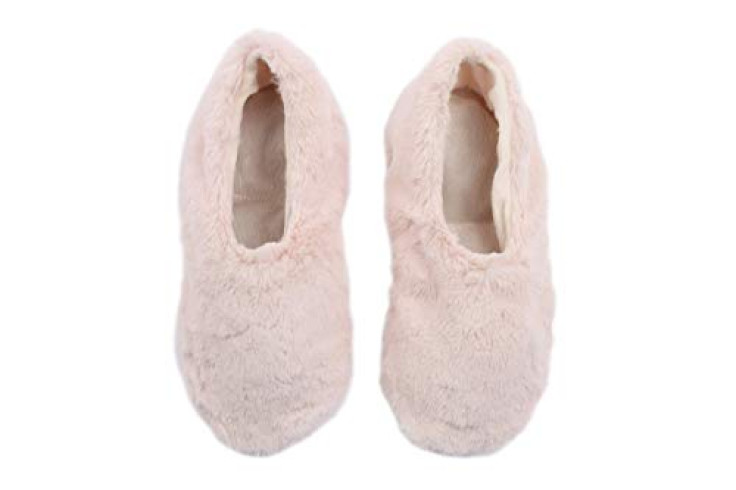 (photo from amazon.com)
Pampering your mother-in-law has never been this easier, as each pair features removable insoles that are filled with aromatic lavender buds. In the winter she can heat them up in the microwave for some warmth, while throwing them in the fridge during summer is sure to be refreshing.
9. Hella Cocktail Co. | 5-Pack Bitters Bar Set, 8.5 Fl Oz Total |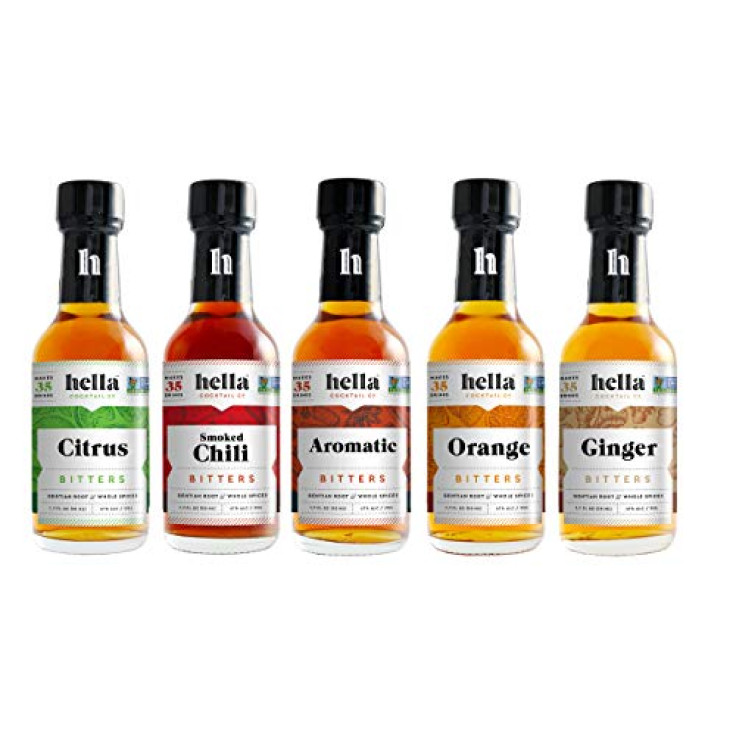 (photo from amazon.com)
How about turning their living room into a cocktail bar? No matter their preference, this delightful set of cocktail bitters is sure to please any in-law that wants to get creative with their drink, or even just add a new touch to their favorites.
10. Betty Crocker BC-2958CR Pizza Maker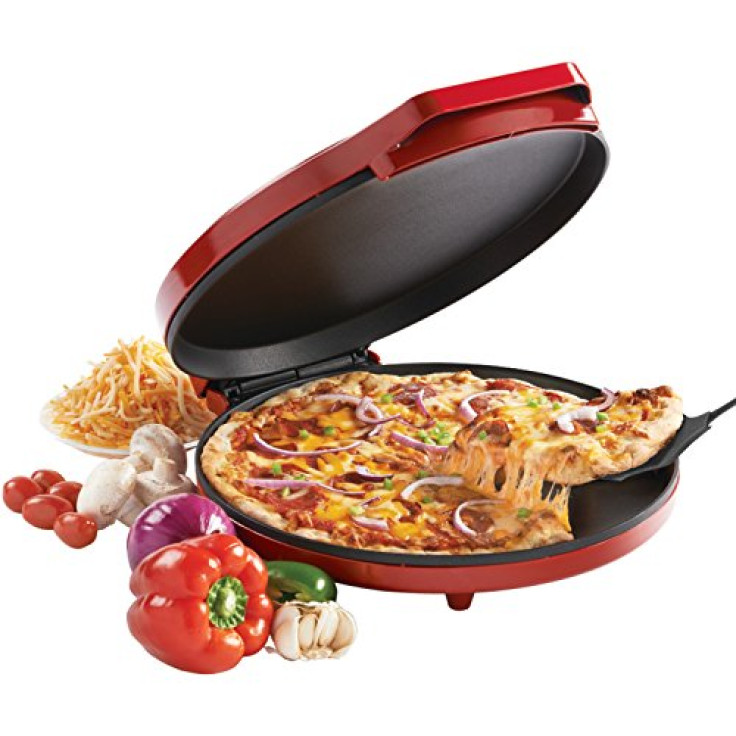 (photo from amazon.com)
Any situation is made better with pizza, and this affordable yet sturdy countertop set is sure to delight any in-law craving for a slice. It's easy to use, quick, and life-changing.
11. Set of 2 Friendship Lamps by Filimin - Classic Design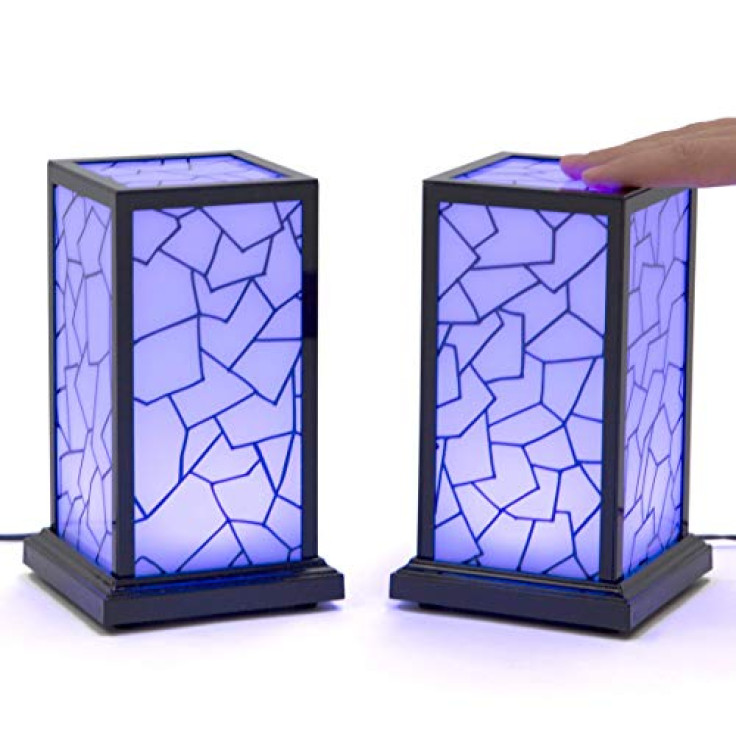 (photo from amazon.com)
Here's one that's pretty uncommon. If your in-laws live far away, this pair of touch lamps should serve as a great gift. Keep one in your home and one in theirs, and whenever someone touches their respective lamp, the other lights up as well. It's cute, and is a delightful way to remind each other every now and then.
12. Innovative Technology VTA-200B MH Victrola Nostalgic Classic Wood 6-in-1 Bluetooth Turntable Entertainment Center
(photo from amazon.com)
Here's something that will definitely feel at home with your in-laws. This beautiful speaker features the best of both worlds, giving them the latest in technology with the look of a vintage era long gone. It's available in three colors, and is an 8-in-1 set that even has its own remote control. Neat.
13. CUDDLE DREAMS Premium Cashmere Throw Blanket with Fringe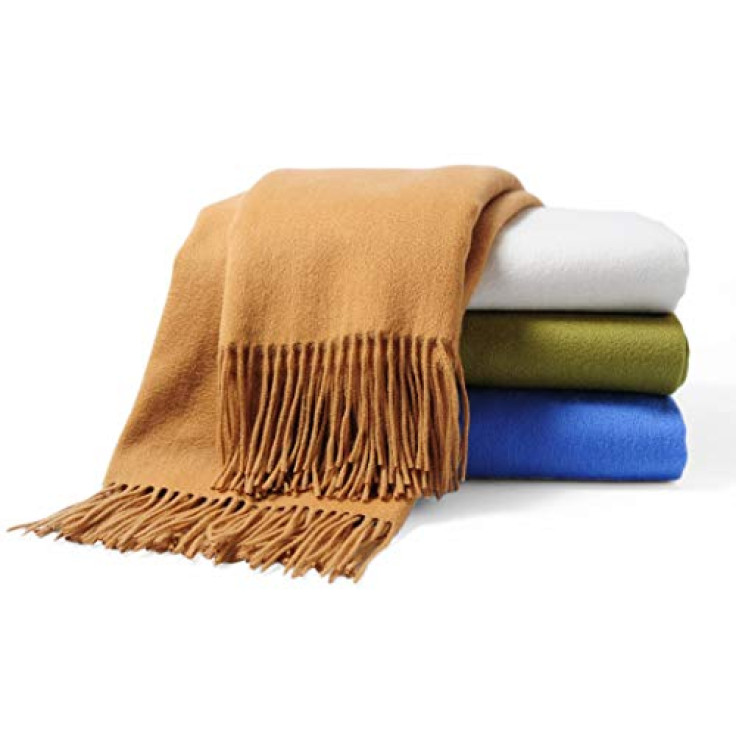 (photo from amazon.com)
Nothing communicates love better than a soft and cozy blanket for all those chilly nights. Made from 100% cashmere, this gift is not only thoughtful, but also luxurious. Of course, throwing it over a chair also makes it a great addition to any home.
14. Scrabble Deluxe Edition with Rotating Wooden Game Board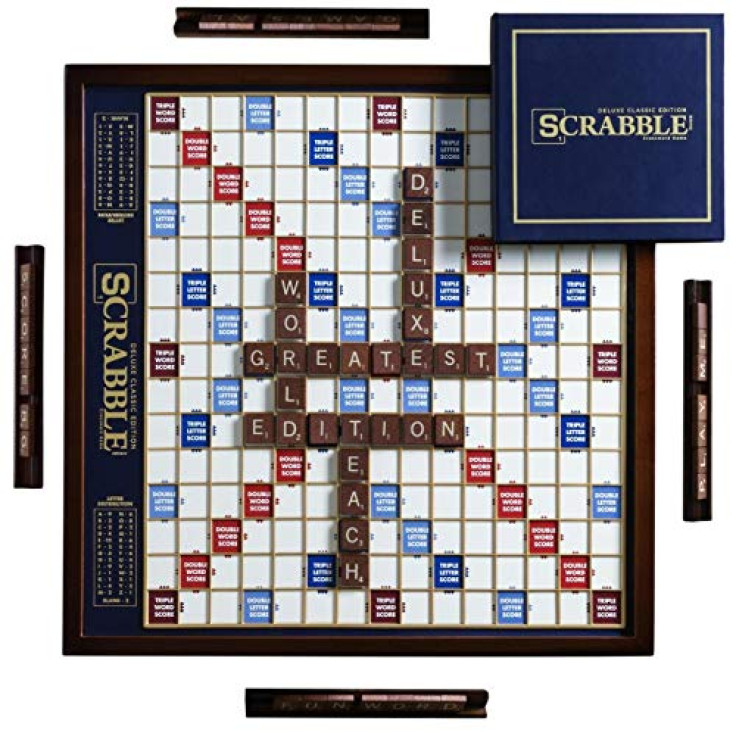 (photo from amazon.com)
Here's another board game both of your in-laws will definitely enjoy. Made from solid wood with a mahogany finish, this classic board game also features a rotating top, as well as an embroidered fabric tile pouch to make sure none of the letters go missing. A sure delight.
15. Chive - Set of 7 Loft, Small Round and Square Glass Flower Vases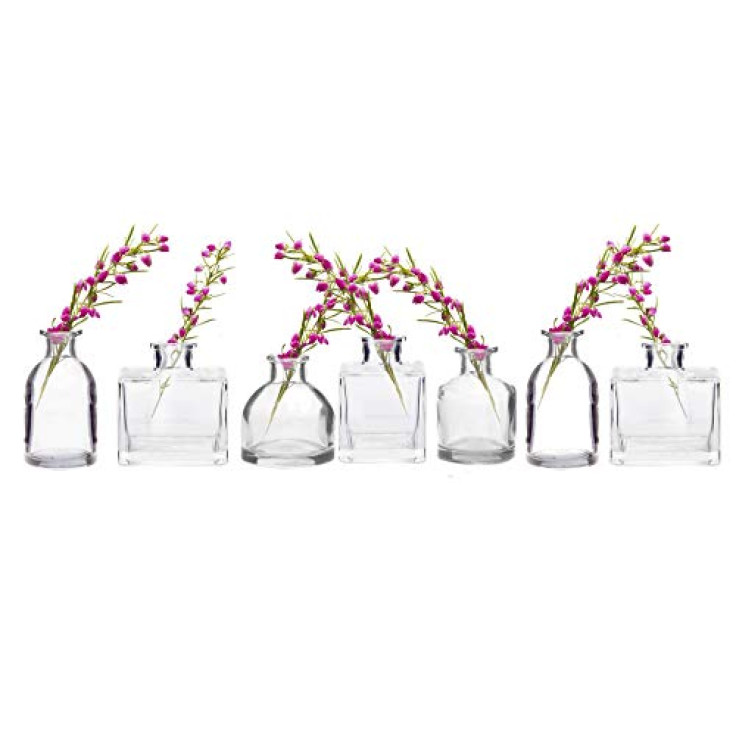 (photo from amazon.com)
Small house plants are good and all, but how about the vases they're in? If you want to add an extra layer of simple elegance to your in-laws' house, then this set of glass flower vases should do just that. You can even go the extra mile and put some small flowers inside before gifting them.
16. Smirly Cheese Board and Knife Set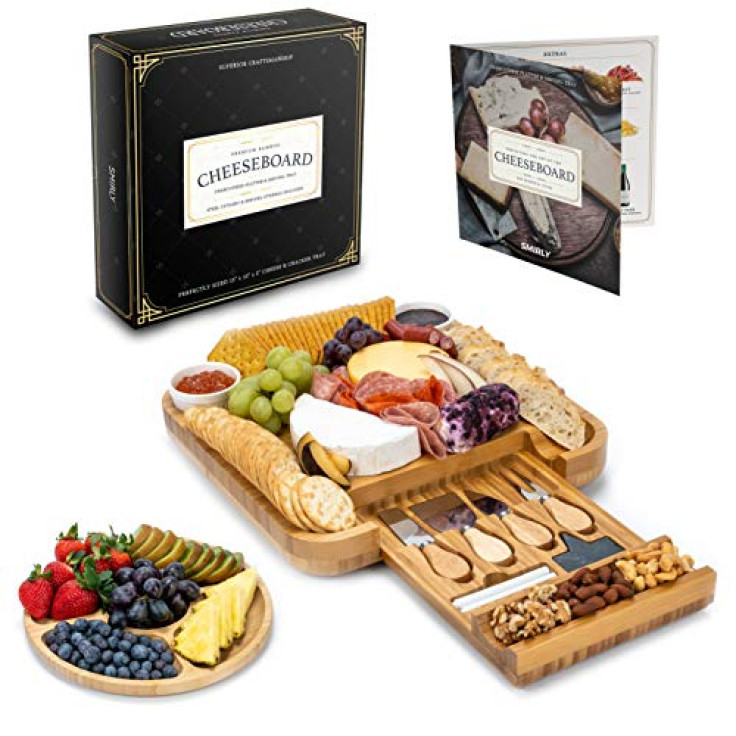 (photo from amazon.com)
Crafted from beautiful bamboo, this charcuterie board is the perfect companion for your mother-in-law that loves to entertain guests in style. Oh and did we mention that it comes with a slide-out drawer that contains stainless steel knives and serving tools? Now that's a deal.
17. Decorative Wooden Organizer Cork Holder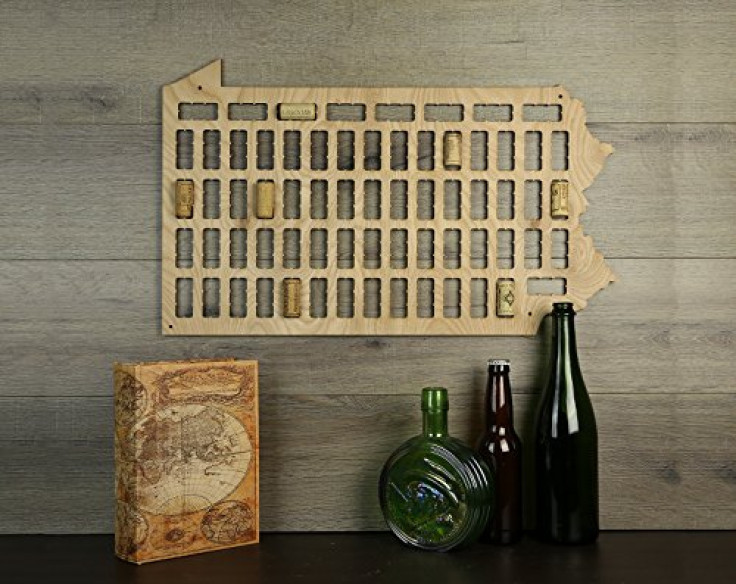 (photo from amazon.com)
Help your father-in-law show off their state pride and cork collection at the same time with this decorative cork trap. Featuring different states from the US, this decorative piece is unique, quirky, and… wait for it… corky.
18. Encyclopedia of the Exquisite: An Anecdotal History of Elegant Delights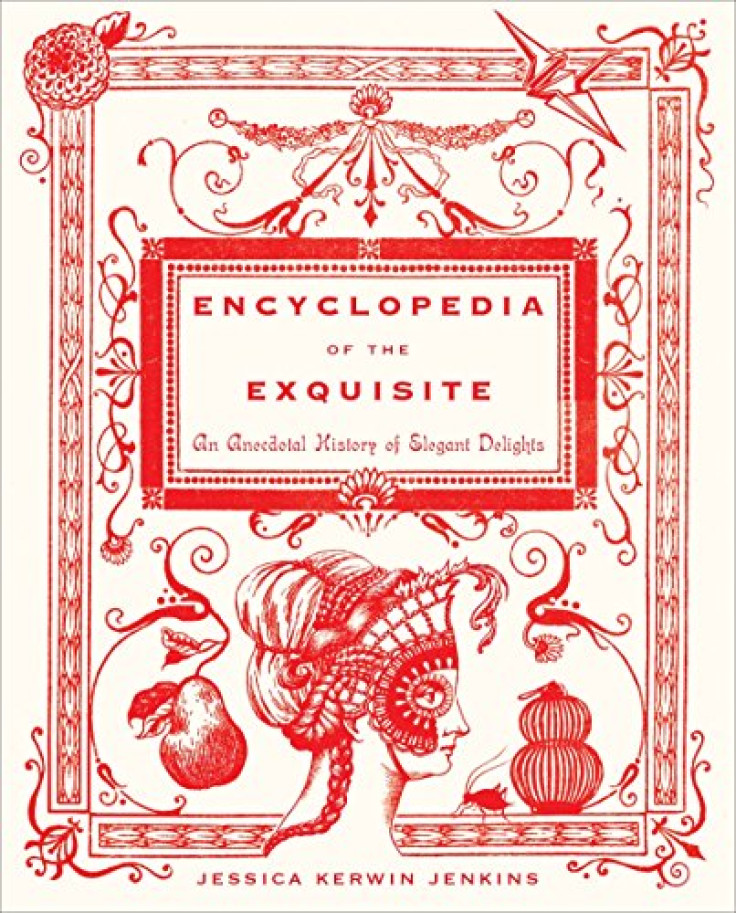 (photo from amazon.com)
Do your in-laws enjoy reading about history? If so, then this unique book might just make the perfect coffee table read. Offering a compendium of anecdotes about some of the world's most fascinating things concerning art and fashion, it's sure to please anyone who's a buff about those subjects.
19. Porcelain Tea Sets British Royal Series, 8 OZ Cups & Saucer Service for 6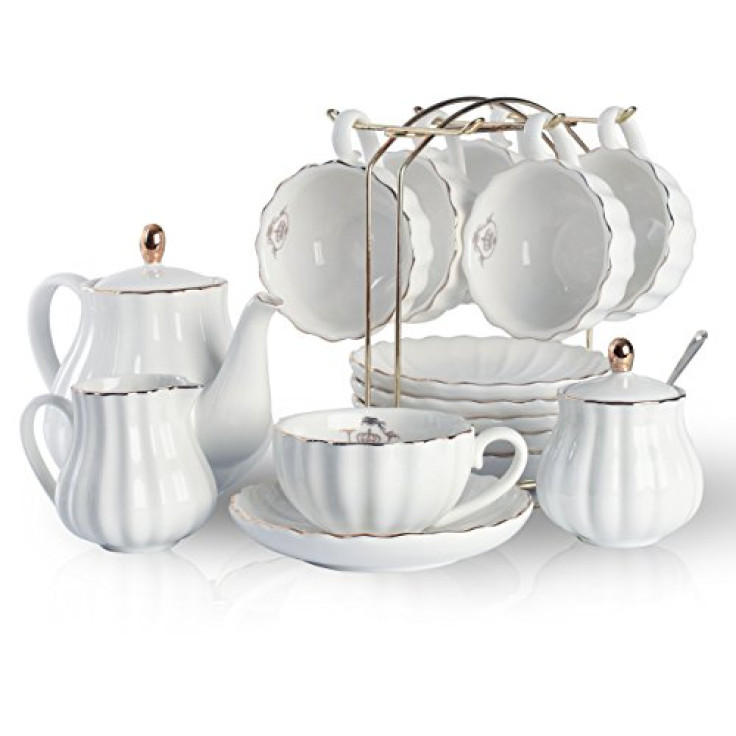 (photo from amazon.com)
If your in-laws beverage of choice is tea and not alcohol, then this delightful tea set should be the perfect gift set. Featuring a traditional British design, this set comes with everything that they'll need for an afternoon tea party, or for settling down with a good book.
20. RSVP International Dual Compartment Box | Chic & Modern Herb Container |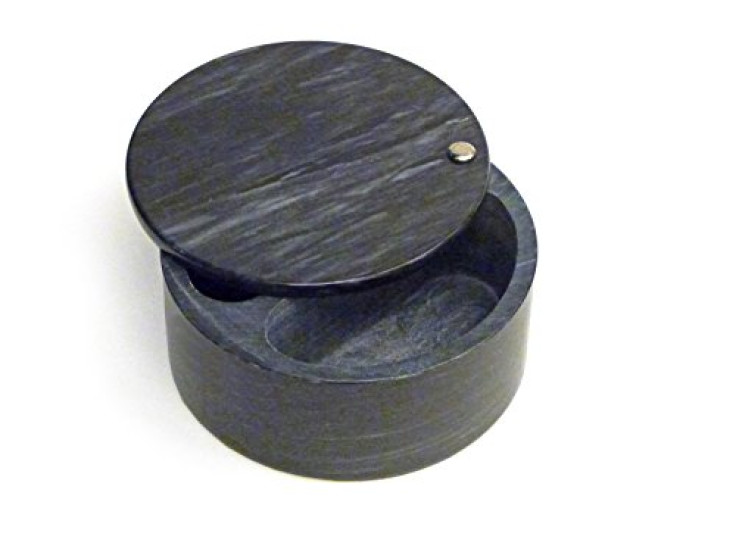 (photo from amazon.com)
This gift may be small, but it's definitely one that will speak volumes. Elegantly made, this salt cellar makes seasoning dishes much easier, while the dual compartments provide enough space for both fine and grounded salt. Go ahead and get one for them right now.
21. Espressione Stainless Steel Machine Espresso and Coffee Maker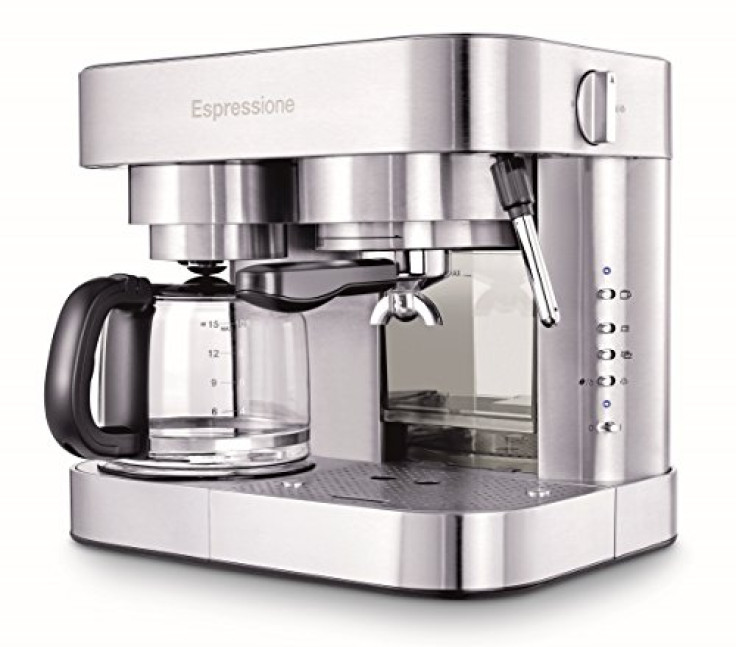 (photo from amazon.com)
You can never go wrong with a good espresso machine, and this one by Espressione is sure to jazz up your in-laws' daily coffee routine. Oh, and it also includes a frother for when their cappuccino cravings become too much to handle.
22. Cooko Wine Opener Set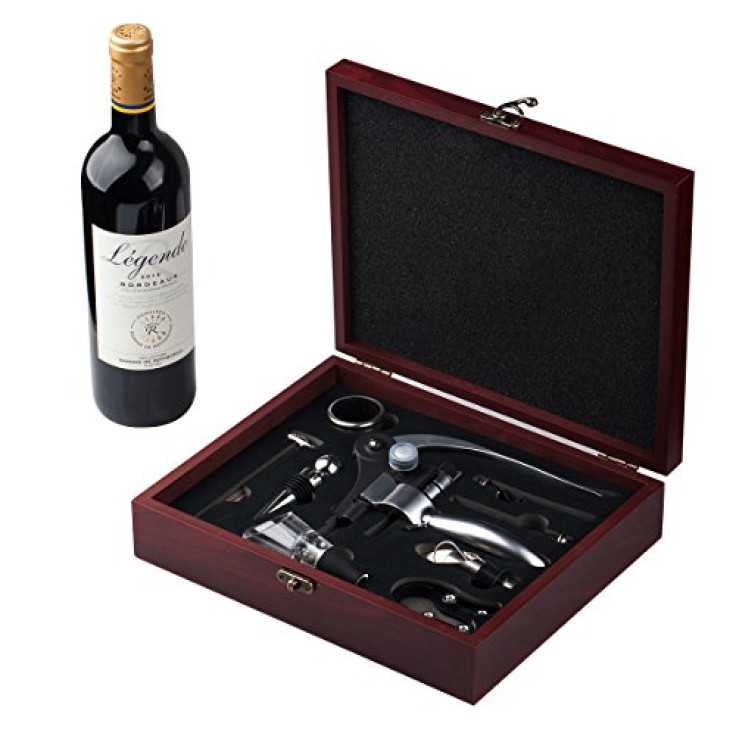 (photo from amazon.com)
For the wine connoisseur, this wine gift set comes with all of the accessories your in-laws will need to make sure every opening of a bottle is as much an experience as it is drinking the wine. Additionally, it also comes with an elegant wooden box that's just begging for a small bow on top to make it the perfect gift.
23. Kindle Paperwhite Essentials Bundle
(photo from amazon.com)
How about an entire library's worth of books in their fingertips? If your in-laws are avid readers, then this Kindle paperwhite is perfect for them. With a glare-free display, this unit reads like real white paper, and is easy to use.
24. BOBO BIRD Mens Wooden Watch Analog Quartz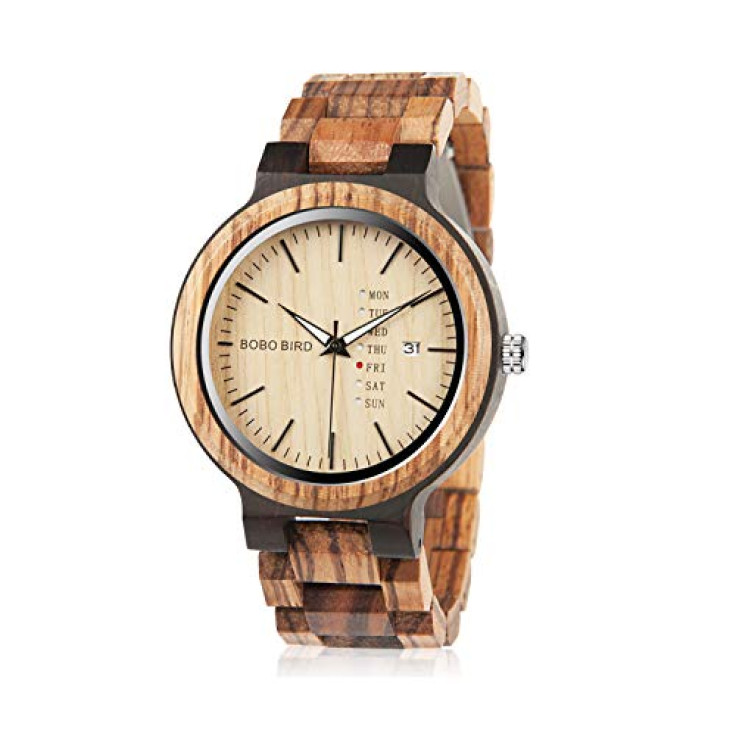 (photo from amazon.com)
You can't go wrong with getting your dad-in-law with a watch, and this wooden one from BOBO BIRD is sure to delight. Featuring natural zebra wood construction and high craftsmanship, this watch is stylish, simple, and reliable. It even comes with a lifetime warranty.
25. elago 3 in 1 Apple Charging Station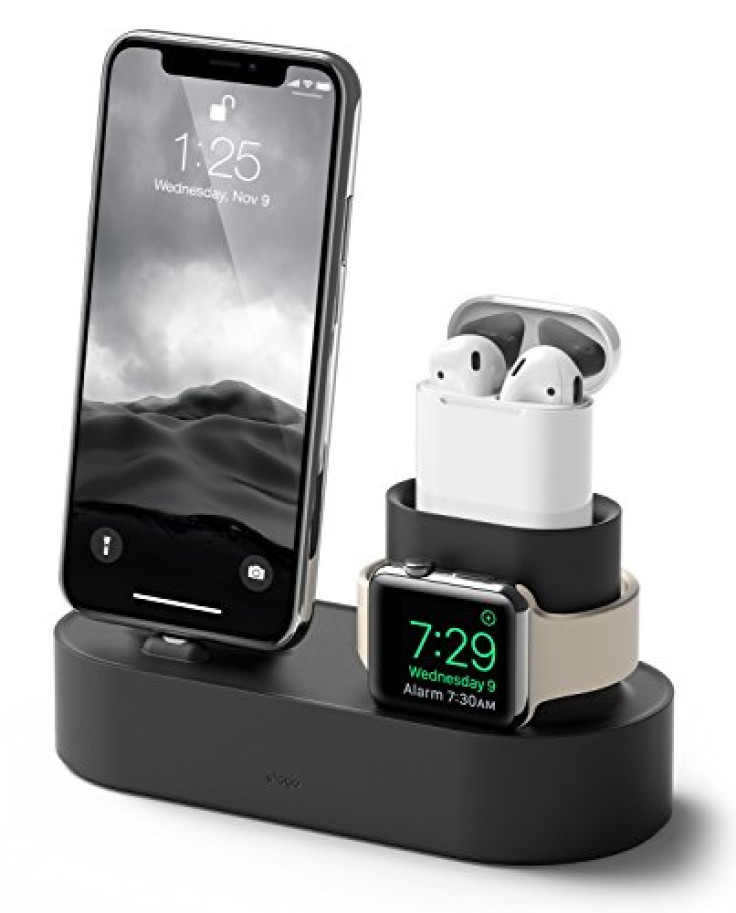 (photo from amazon.com)
If your in-laws are tech heads that's always fighting for the last Apple outlet, then this charging station should serve as a pleasant surprise. Able to charge all their Apple products at once, it's spacious, simple, and hassle-free.
26. Cook Like a Pro: Recipes and Tips for Home Cooks: A Barefoot Contessa Cookbook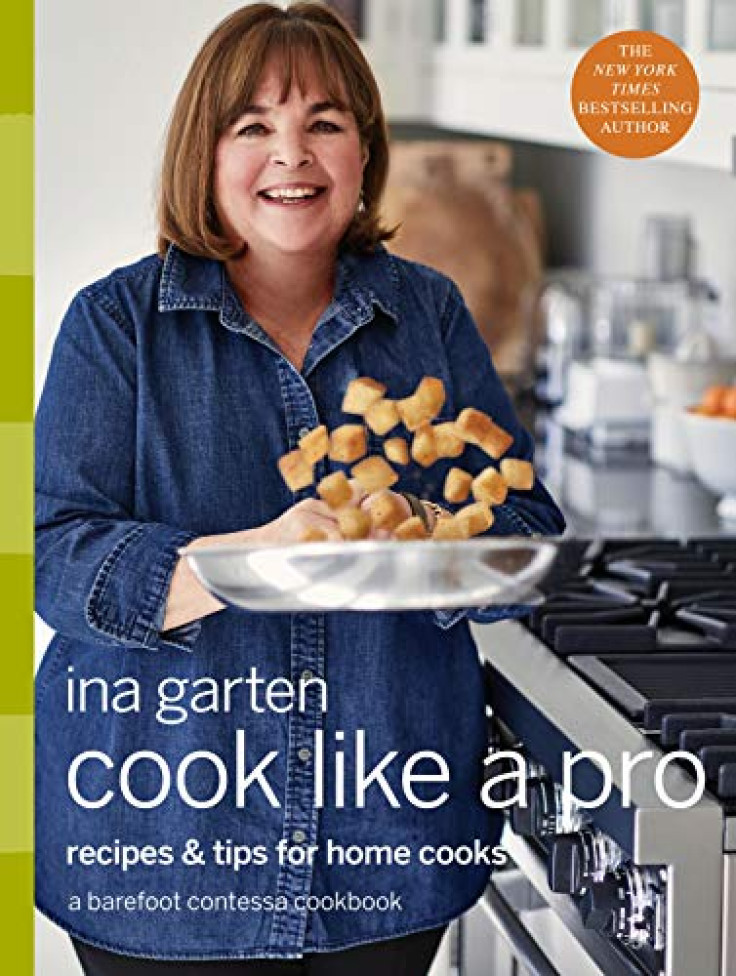 (photo from amazon.com)
A great addition to any home chef's book collection, this cookbook by Ina Garten is affordable, beautifully illustrated, and easy-to-follow. And hey, you might even be able to taste some of the recipes here one day courtesy of your in-law.
27. LAFCO New York Library Sage & Walnut Candle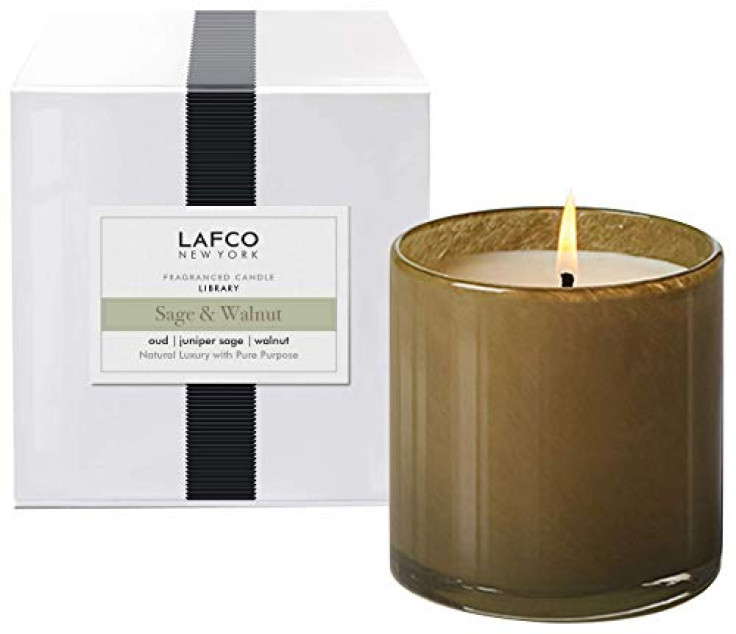 (photo from amazon.com)
Scented candles are always a welcome gift, and this one is meant to mimic the scents of common places, such as the rooms in your house. Best of all, the glass vessel these candles come with are reusable, and doing so is a simple process.
FOLLOW MORE IBT NEWS ON THE BELOW CHANNELS