3-Year-Old Child Dies After Being Attacked By 4 Dogs Outside Her Home
A 3-year-old child in India died Thursday night after being attacked by four dogs outside her home.
According to local media reports, the incident took place in the central state of Madhya Pradesh.
The eyewitnesses said the child, who was only identified as Nandini, was playing when the dogs attacked her in a frenzy, The India Today reported.
"I heard the dogs' menacing barks and was horrified to see Nandini being attacked by four strays," the child's relative, identified as Vinod Babhar, told The Times of India.
"It took all my strength to drive them away and carry her back to the house. She was already limp when I took her in my arms," Babhar reportedly said.
The child's mother, identified as Kala Bai, heard her daughter's scream and rushed outside. The toddler was taken to a hospital, nearly five miles from her home, where she died before receiving treatment.
"The child was brought here around 8.30 pm in a very critical condition. She died before the duty doctor could attend to her," a local police officer told The Times of India.
Earlier this week, two people were taken into custody after a video of a viciously attacking a 10-year-old boy went viral on social media. The incident took place in the northern state of Uttar Pradesh. The video shows a canine attacking the child in the middle of a street. Two women can be seen trying to release the boy from the canine's grip. Later, two men hit the dog with a stick and a bat in an attempt to save the child. The condition of the boy, bitten by the dog, was not known. While the incident unfolded, the owner of the dog reportedly watched while standing on the terrace of his house, and did nothing. He and another person were arrested, local media reported at the time.
Earlier this month, a 4-year-old girl was chased and mauled by a pack of stray dogs in Madhya Pradesh. CCTV footage of the incident showed five dogs viciously attacking the girl as she struggled to escape.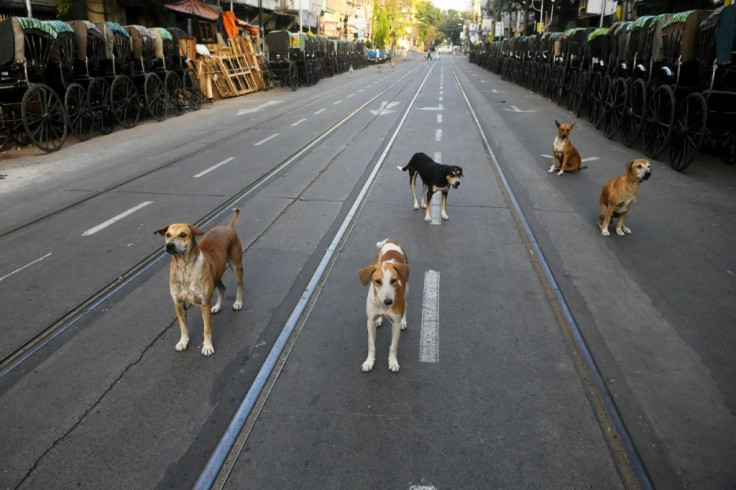 FOLLOW MORE IBT NEWS ON THE BELOW CHANNELS