5 Cool Bespoke Boxes for the Man in Your Life
* This is a contributed article. The IBTimes news staff was not involved in the creation of this article and this content does not necessarily represent the views of IBTimes. When you buy through links on our site, we may earn an affiliate commission. Here are our
T&C
. For licensing please
click
here.
Buying gifts for men isn't easy, especially when they already seem to have everything they could possibly want. If you want to put a sure smile on your man's face, one thing that can get the job done is a special bespoke box. If your man has a specific hobby or interest, then you might want to check out these bespoke boxes from Bespoke Post.
Does the man in your life travel a lot? Perhaps you'd like to throw a subtle hint to go on a vacation together? Either way, The Weekender is a great choice to surprise him with. In fact, it's so sought-after that Bespoke Post brought it back due to popular demand.
This carryall is a great gift because it's stylish and very spacious and even comes in a wide range of colors for you to choose from. Additionally, this bag is built to last - made from thick canvas and with a heavy-duty frame. The buckles and handles are also made from quality leather.
Order it now for only $55 or Join the Club to get $10 off!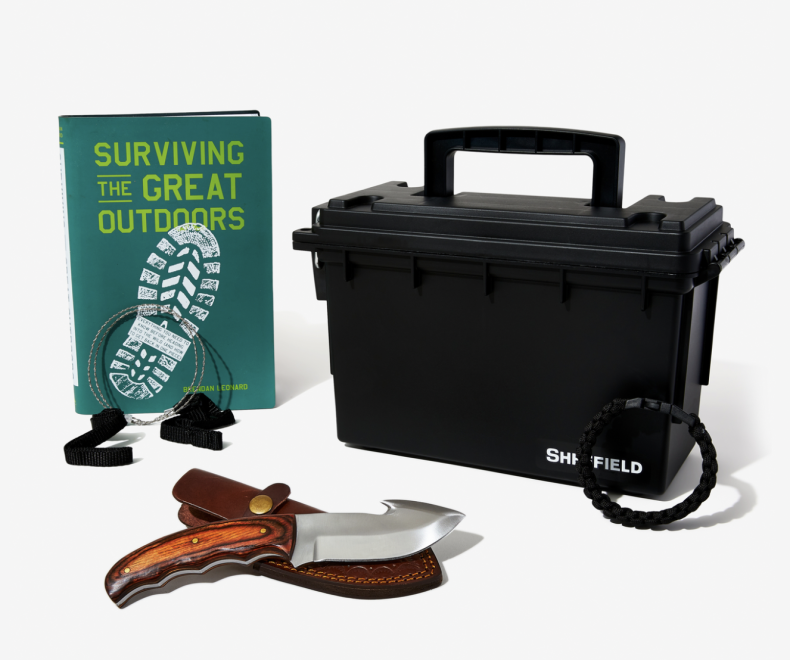 Does the man in your life love the wilderness? Whether he's a hunter or a fisherman, he is sure to appreciate this Trail box from Bespoke Post. The box comes with a sturdy Gut Hook Knife that is made for skinning and hunting and is also useful for gardening, bottle opening, and other camp chores. The African Tali wood handle gives it a manly look while making it easy to handle at the same time.
Other items in the box include a softcover book by Brendan Leonard called Surviving the Great Outdoors, a pocket saw with nylon straps, a paracord bracelet, and a field box to keep everything organized and safe. It's actually made so that you can fix locks onto it for extra security.
Order it now for only $55 or Join the Club to get $10 off!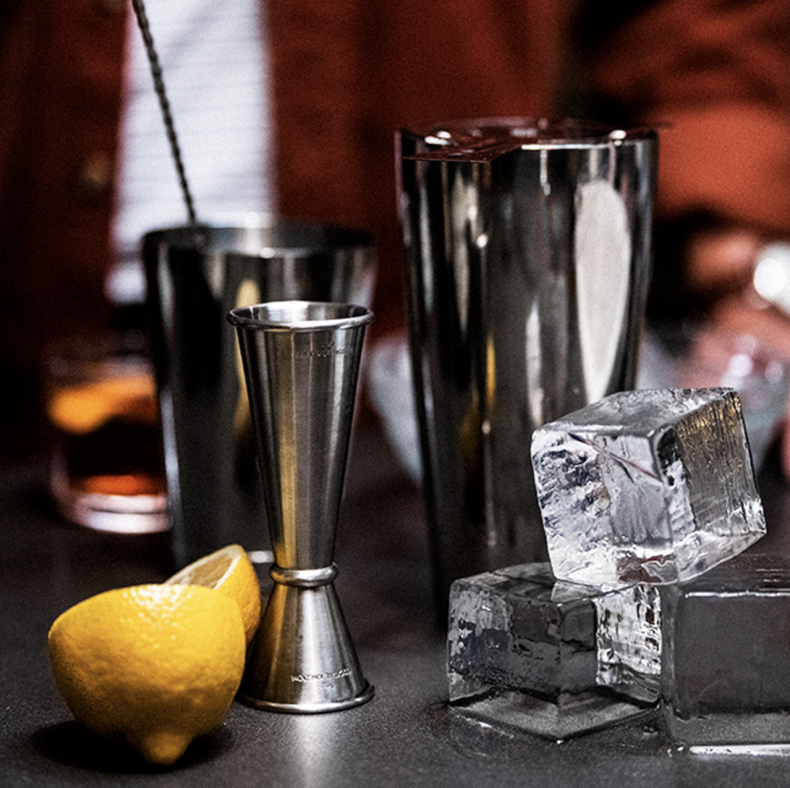 Does your man love to drink? Whether he already knows how to mix his own drinks or would appreciate the tools to level up his drinking experience, the Alchemy box makes for a great gift. It comes with Koriko Weighted Shaking Tins, a bar spoon, a Japanese-style Jigger, a Hawthorne Strainer, handcrafted bitters, and an ice cube tray - basically everything you might need for a fun night in.
The Koriko Weighted Shaking Tins actually double as shakers and mixing vessels, and can even be placed in the freezer to do away with ice when making drinks. The best part is that this is something you could definitely enjoy, too. Volunteer as your man's guinea pig as he mixes the night away, and enjoy some great drinks in the process.
Order it now for only $55 or Join the Club to get $10 off!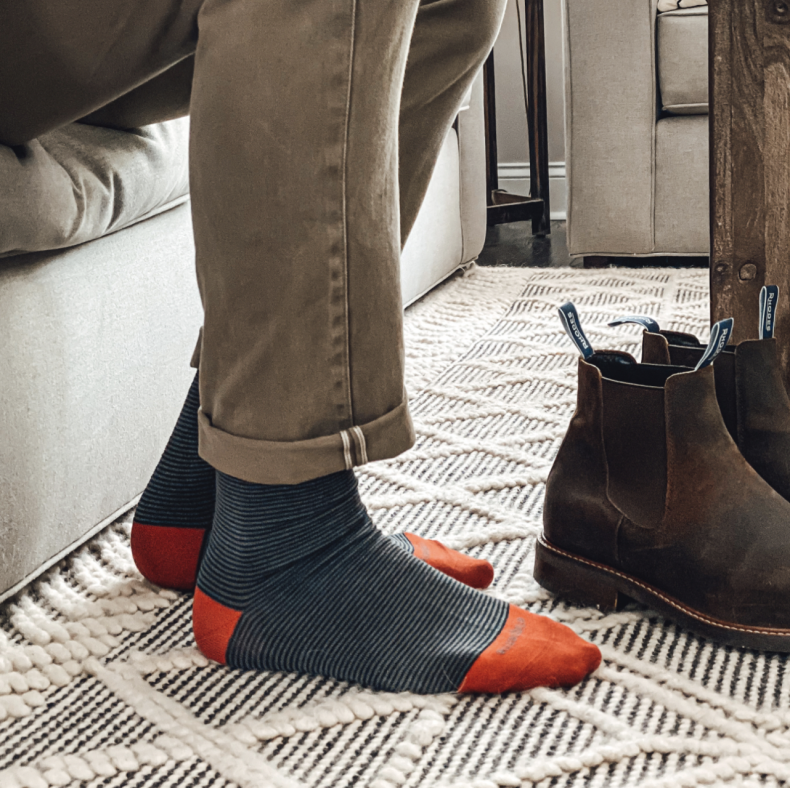 Does your man have a thing for fashion? Perhaps you'd like to add a pop of fun hidden under his work attire? Bespoke Post offers a stylish box filled with ultra-soft, colorful socks that are practical for everyday use. From versatile boot socks to varsity striped socks to combed cotton socks, this box has a pair for different occasions. Their common ground? They're very comfortable and will keep your man's feet warm.
Order it now for only $55 or Join the Club to get $10 off!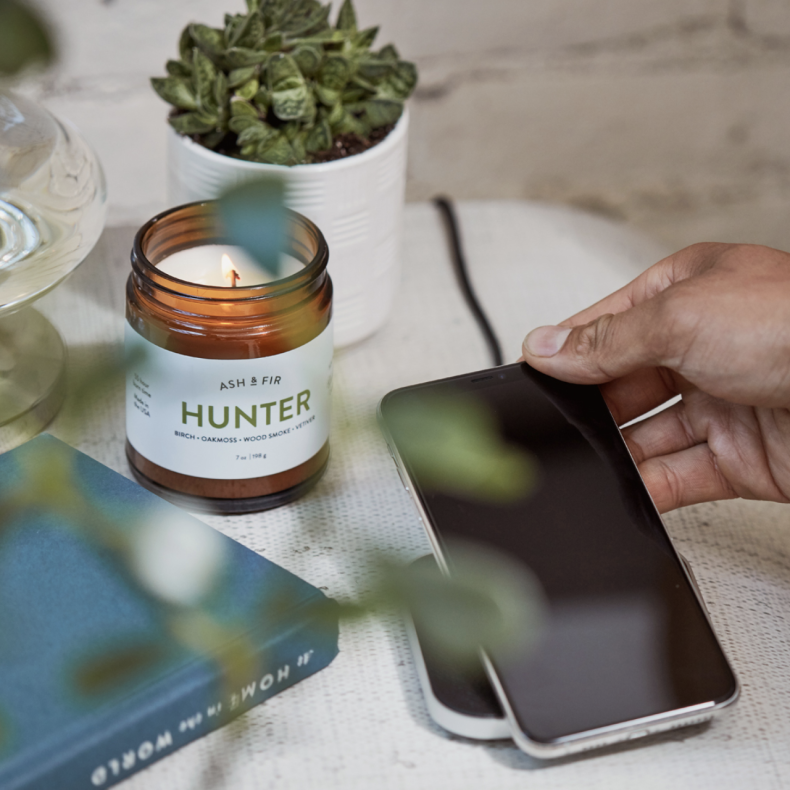 Is your man constantly on his phone? Whether due to work or play; if his phone always runs out of battery, this is the perfect choice for him. Conveniently saying goodbye to wires, the Juiced Box comes with a CATCH:1 wireless charger that looks and feels sophisticated.
Wrapped in Italian leather and housed in quality aluminum alloy, this charger is the perfect companion for professional men. It's easy to carry around and practically blends in anywhere. Plus, it has a weighted, non-slip bottom so it'll stay in place wherever it's set down. It can also charge AirPods and other earbuds with wireless charging abilities - two in one!
Order it now for only $55 or Join the Club to get $10 off!
These customized boxes by Bespoke Post offer a unique take on gifts that will make your man feel extra special. They find great products for different types of men, and carefully curate items that are sure to leave a good impression. Go the extra mile and sign him up as a member to enjoy the exclusive price of $45 a box and get access to new boxes every month. There's no need to worry about commitment, either, because you can skip or switch boxes anytime.
Check out the rest of Bespoke Post's customized boxes here.
© Copyright IBTimes 2022. All rights reserved.