5 Most Popular Marijuana Strains In the US
The marijuana experience varies based on the type of cannabis that you smoke, drink or eat.
No two weed strains are the same and their effects are unique, so some types are more preferred over others. Recreational marijuana users have their lists of favorites whenever they head over to dispensaries or order online. Here are some of the most popular marijuana strains that American weed users are liking.
Marijuana strains are typically ranked according to THC content, flavor and overall effect. In fact, according to Marijuana Break, the average THC level among the most popular strains is above 15 percent, compared to just 6.4 percent in 2003.
This only means the tastes of weed consumers are advancing and people are looking for stronger variants, not just for medical purposes, but also to deliver a deeper level of high.
Here are five of the most popular weed strains in the country.
Godfather OG
Arguably the most potent strain in the world, Godfather OG is more than 34 percent THC. It is a cross among Granddaddy Purps, Cherry Pie and OG Kush.
It has also been awarded best Indica strain by the High Times Cannabis Cup. Its avid fans say it is so potent that it can render one immobile for an entire afternoon.
Irish Cream
The variant is a cross between Cookies and Cream and Real McCoy, containing over 27 percent of THC. The taste boasts of fresh pine and herbs. This variant is usually applied in medical situations because it can help in treating depression, stress, anxiety and also chronic pain.
If you want to fall into a deep sleep, this is also the marijuana of choice by many.
Chemdawg
Chemdawg is pungent and contains 32.12 percent THC. It has also been awarded a Cannabis Cup in the past.
Its exact combination is not publicized, but those who are familiar with it said it could be cross between a Nepalese and Thai sativa. It is often used to make Sour Diesel, which is also a popular and potent marijuana variant.
White Widow
White Widow offers a powerful and uplifting high. A blend of South Indian indica and South American sativa, it features an earthy taste and aroma that makes it stand out. Its average THC composition is 20 percent.
Girl Scout Cookies
A cross between Durban Poison and OG Kush, this variant offers an excellent aroma and flavor. It is newer compared to the other strains mentioned here but has grown to become highly popular fast. Its THC content can go as high as 28 percent.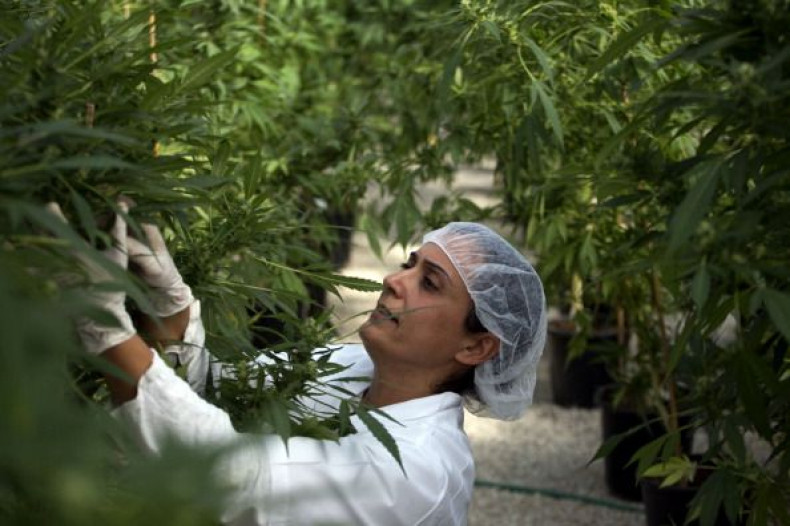 © Copyright IBTimes 2022. All rights reserved.