5 Things You Must Know About PostTrack
Never lose sight of another parcel again with this service.
This article uses affiliate links, which means if you purchase products through these links, we may earn a commission. Click here to see our
T&C
. For licensing please click
here
.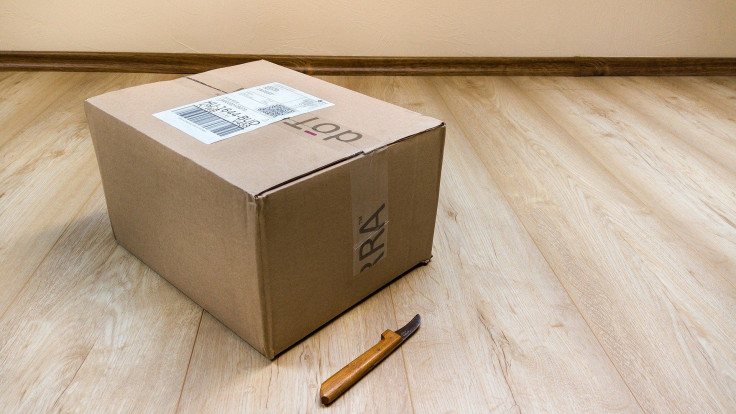 If you're someone who regularly orders online, then you know nothing beats the excitement of receiving your package at your doorstep.
While package delivery is nothing new, tracking parcels wasn't always this easy. It used to be a very tedious process that involved you making endless phone calls and paying numerous visits to the post office just to get an update.
Thankfully, technological advancements in both tracking and navigation have led to modern tracking systems that make orders and deliveries as easy as a push of a button or a tap on the screen. When it comes to these tracking systems, PostTrack is easily taking over the scene.
Made by a forward-thinking young team, PostTrack is one of the many parcel tracking systems available online. But what sets it apart is its customer-centric approach -- making sure that it offers nothing less than an excellent service. No wonder it has garnered great reviews online.
Here are more things you need to know about this new and expanding parcel tracking company:
1. Excellent support staff
Being a new and emerging figure in the industry, PostTrack promises to be more hands-on. Because of this, it sees any potential problems and broken links in the supply chain and makes sure to solve them in real-time. Their team consists of dynamic and proactive professionals who are always online, ready to answer questions, and will closely monitor their client's deliverables from point A to point B.
PostTrack is also within reach on all mainstream social media platforms -- Facebook, Twitter and LinkedIn.
2. Efficient Parcels Manager feature
One of the service's best free features is its Parcels Manager, which lets you manage all your packages on one platform. It lets you know what stage in the delivery process are your packages on. Featuring a simple but efficient UI, Parcels Manager easily informs you if your packages are in transit, about to get picked up or already delivered. It also provides you with real-time alerts and notifications.
PostTrack aims to make the entire tracking system simpler and the Parcels Manager offers just that.
3. Streamlined Parcel Tracking
No parcel company is complete without a parcel tracking system, and PostTrack's is one of the most streamlined. What makes PostTrack stand out from competition is it helps you track your parcel even if you don't know what delivery service is handling it. PostTrack does this by automatically detecting the carrier to determine both their location and status just by providing a tracking number.
The system also lets you save up to 40 items in the Parcel Manager to easily manage and track your packages. Parcels with multiple tracking numbers can also be located via PostTrack, so you won't lose sight of any package as they are being delivered.
4. User-friendly smartphone app
In addition to their website, PostTrack also lets you track your parcels on-the-go through its smartphone app. Available on both Android and iOS, the app has all the features PostTrack.com provides, including its Parcel Manager, the automatic notification system and the parcel tracking function.
5. High number of carriers
PostTrack can track parcels from the most frequently used international carriers and postal services, including Hongkong Post, China Post, USPS, Canada Post, Newgistics, UPS, FedEx and many more. Simply input your tracking number and start tracking your parcel immediately.
PostTrack also tracks products bought from some of the most in-demand online shops, including Amazon, AliExpress, Wish, eBay, Gearbest, DHGate and many others.
Simple, easy-to-use, and free, PostTrack aims to provide you with the peace of mind that comes with knowing your parcel is safely on its way to you, making sure that the entire process is smooth sailing -- from the warehouse to your doorstep.
FOLLOW MORE IBT NEWS ON THE BELOW CHANNELS