50 Christmas Gift Ideas For Her Under $50: Jewelry, Bags, Kitchen, Home & More!
This article uses affiliate links, which means if you purchase products through these links, we may earn a commission. Click here to see our
T&C
. For licensing please click
here
.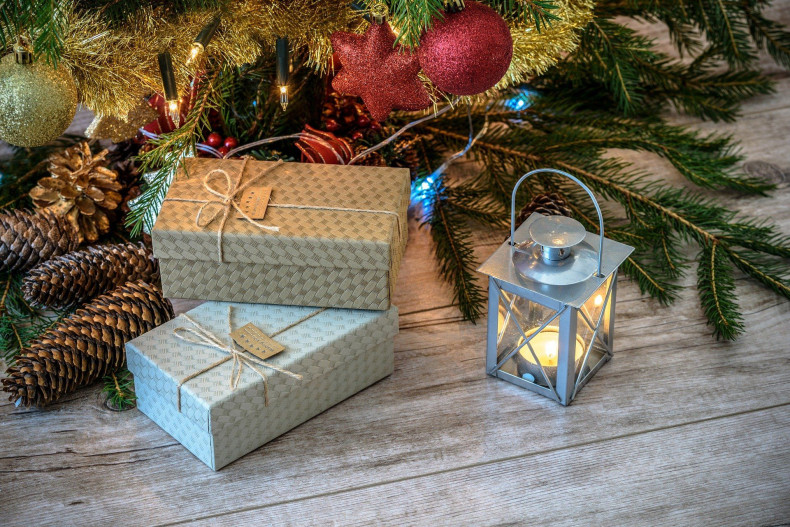 For many reasons, getting gifts for men is an easy task. You simply get them something related to their hobby, like sports or video games for example. For the sporty type, it can be as easy as sporting equipment like shoes, or clothes, or anything else related to the sport they're into. It's even easier for gamers. Simply find what they like, and get the newest video game that falls under that category. It's that easy, and there's nothing wrong with that.
Women however, are a different story. Sure, the best gifts are the ones where thought is put into them but all of a sudden, the choices seem endless but also overwhelming. It even gets tricker when you realize that we're shopping for them... and we're not exactly the sharpest tools in the shed in that regard.
So to help you out this holiday season and up you gift-giving game, we've listed down 50 of the best gift ideas that you can get from Amazon under $50. We've put them under categories as well, so you'd know what to get who.
Here you go!
For your mom
We all have mothers, so show some appreciation for your own with these inexpensive but quality product she is sure to love:
1. Dash DMW001WH Mini Waffle Maker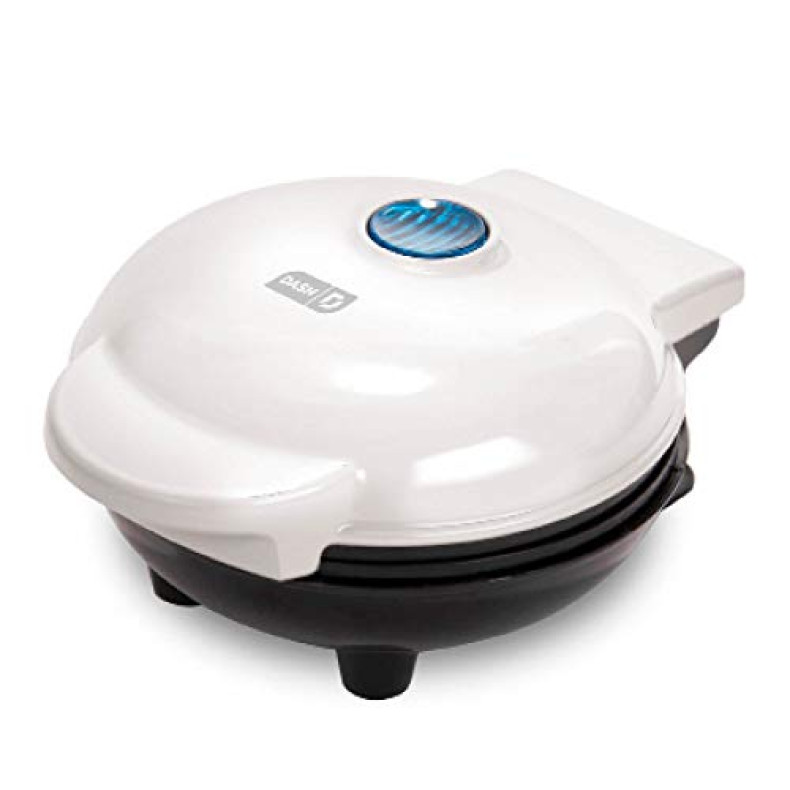 (photo from amazon.com)
Make single-serve waffles in as quick as 3 minutes with this affordable waffle iron. Perfect for early mornings when you want something easy but delicious. Oh, it features a non-stick surface too.
2. BAGGU Large Reusable Shopping Bag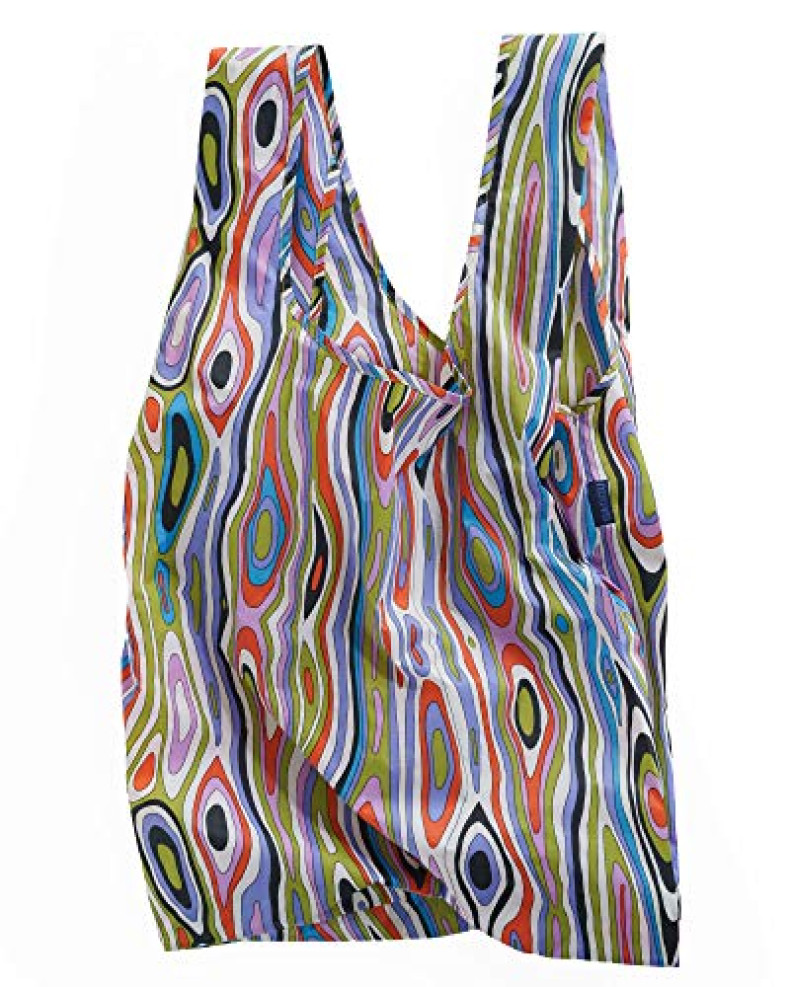 (photo from amazon.com)
Goodbye forever, plastic. With a pattern this groovy and stylish, your mom will forget she ever used plastic bags whenever she has to go shopping for groceries.
3. landeer Memory Foam Cotton Slippers
(photo from amazon.com)
Made from soft cotton and very casual, these memory foam slippers are perfect for walking around the house, especially when she's up and about.
4. Tiger Print Rug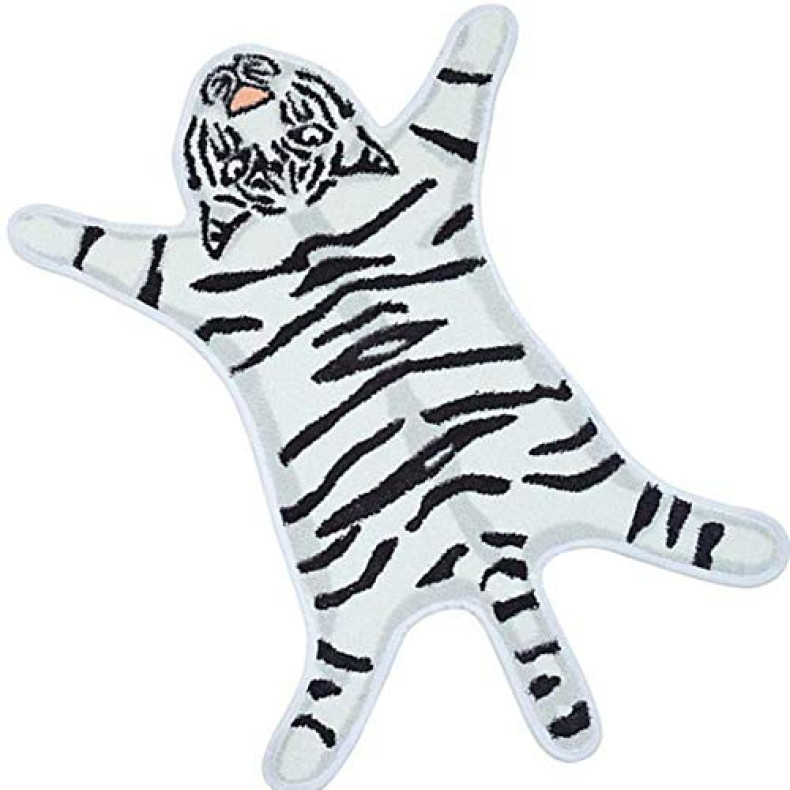 (photo from amazon.com)
Hey, it's a tiger-shaped bathroom rug. Everyone needs one, even your mom. At least it'll keep her (and everyone else in the house) safe from slipping in the shower floor.
5. 2021 Sheep Wall Calendar by Bright Day, 12 x 12 Inch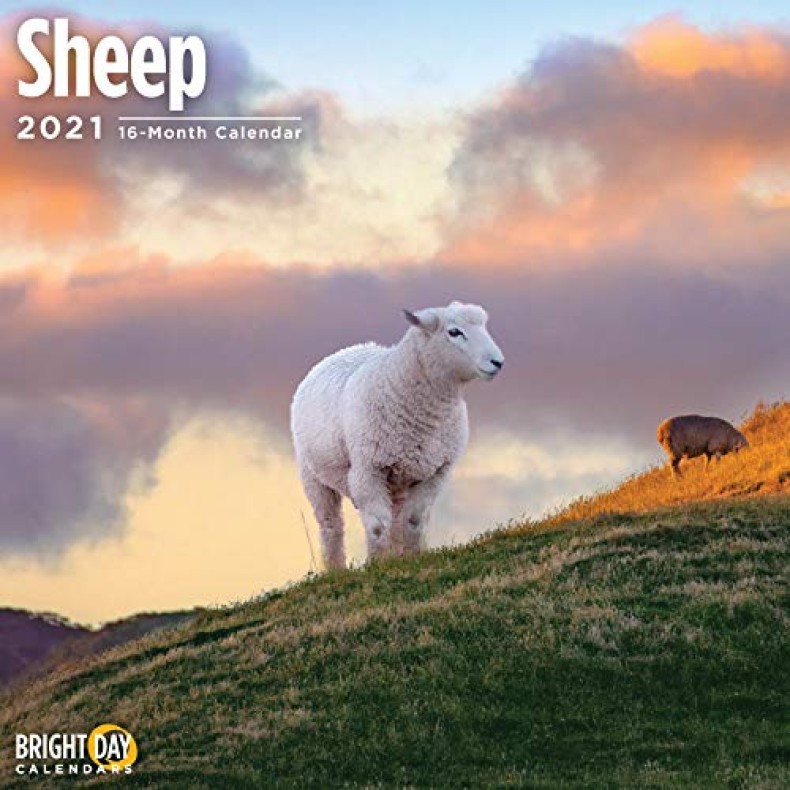 (photo from amazon.com)
Shopping for a mom that does her own thing? Or just someone that really, REALLY likes sheep? Well then, this calendar should hit different. It's affordable too.
6. Bialetti Kitty Espresso Coffee Maker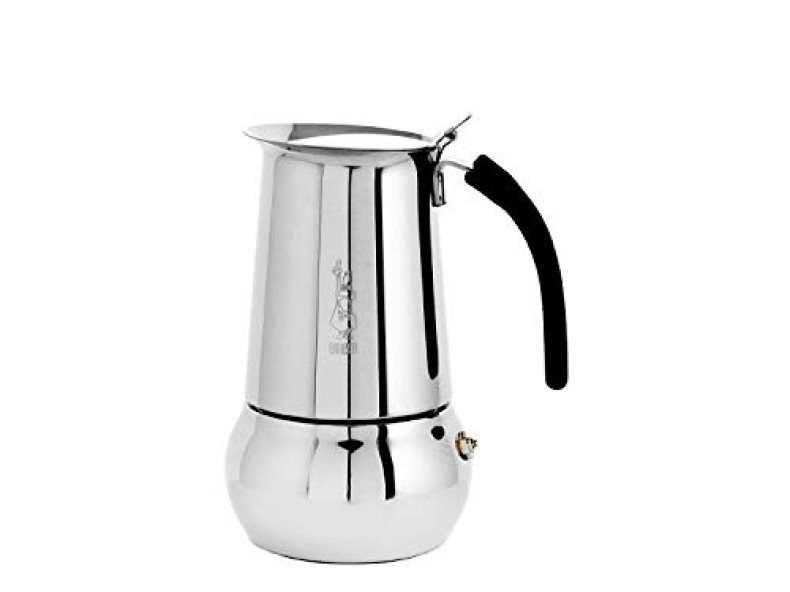 (photo from amazon.com)
A chic-looking stainless steel espresso and coffee maker. Where could you go wrong with that? And hey, it's time to replace that old espresso machine in your mom's house, anyway. Seriously, that thing is old. This new one should do the trick just fine as well.
7. Pom Pom Apron in Pink Olympics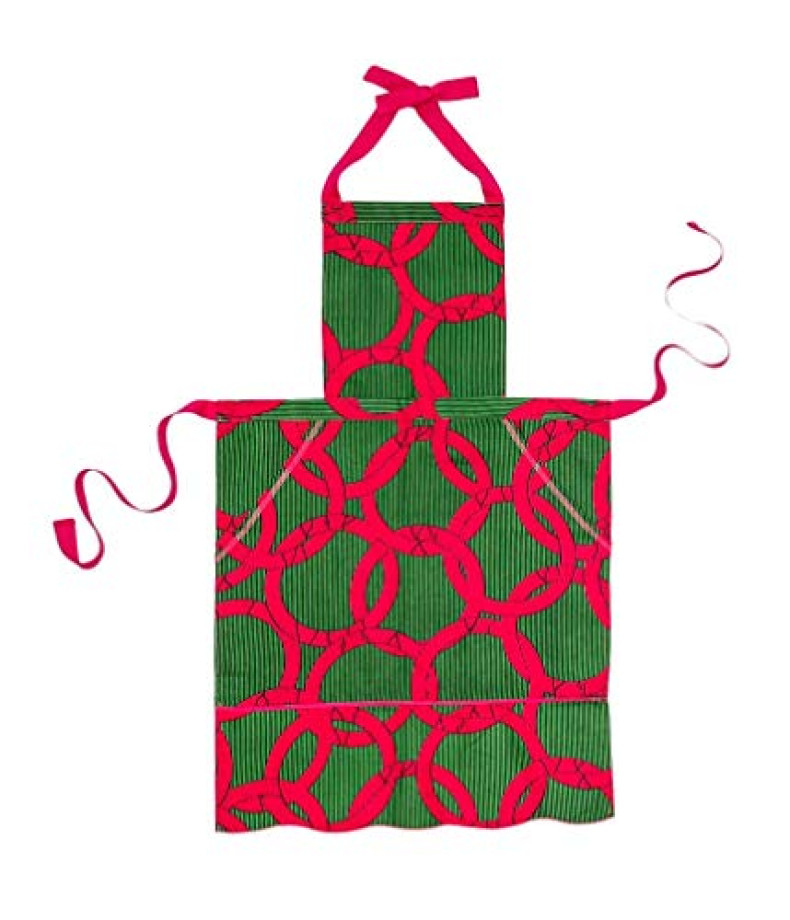 (photo from amazon.com)
This apron is so good-looking and fashionable, the chef in your life (aka your mother) might just start wearing it even when she's not cooking up a feast for you lads. So don't be surprised!
8. Areaware Table Tiles (Black/Beige)
(photo from amazon.com)
Trust us, there's no such thing as too many coasters, and when your mom shouts at you again for leaving ring stains on the table, you'll regret not getting these as soon as possible.
9. VicTsing Essential Oil Diffuser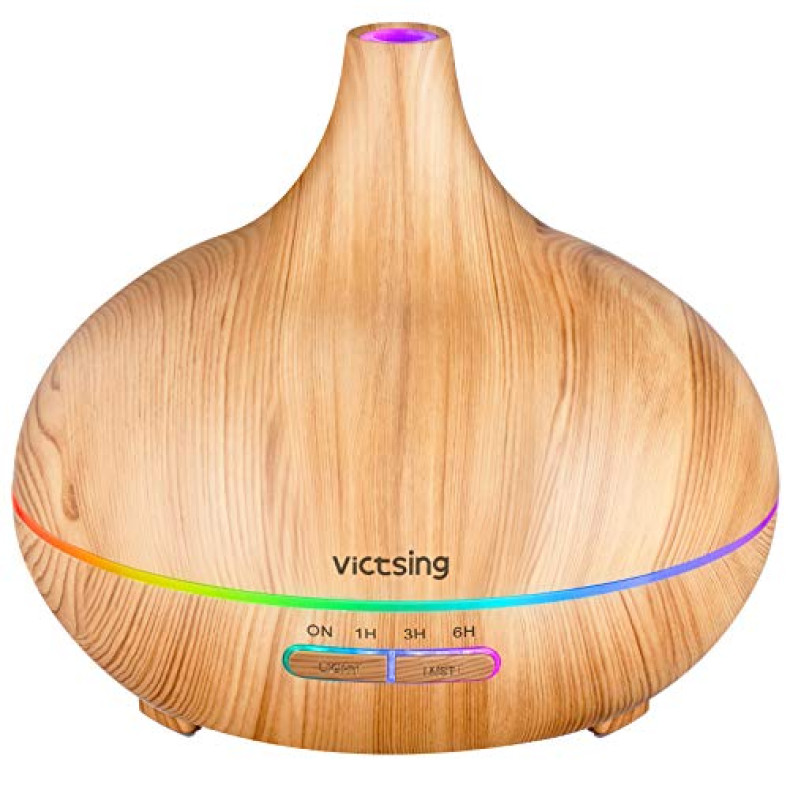 (photo from amazon.com)
Whether your mom is a dedicated yogi or just really, REALLY needs some peace in the house, this aromatherapy machine should work wonders in helping provide her a personalized zen experience right at home.
10. Stainless Steel Knife Set with Block by Home Hero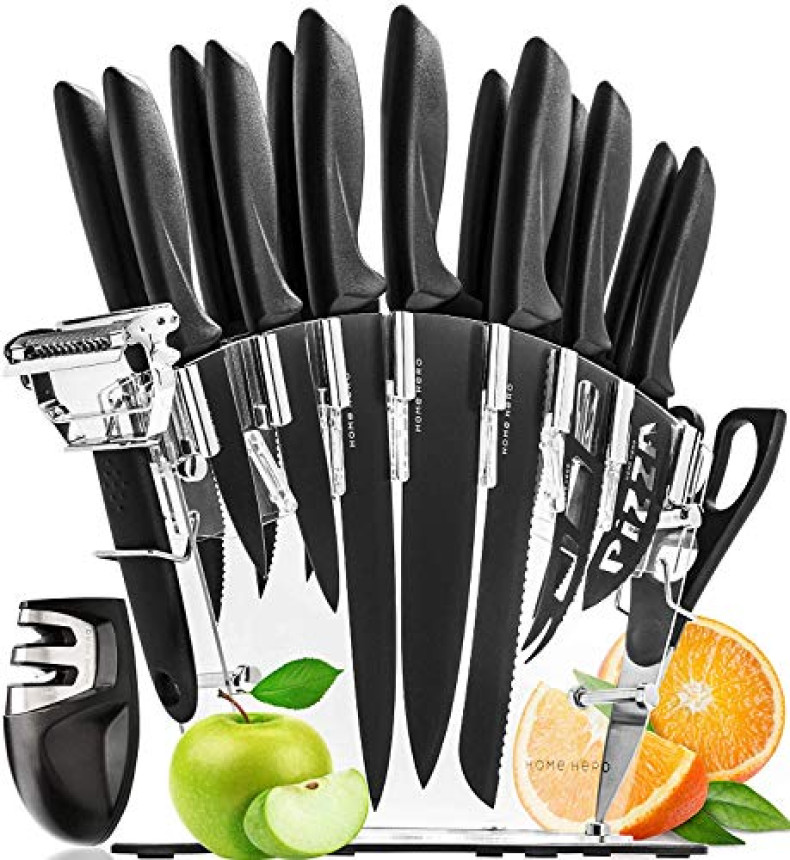 (photo from amazon.com)
What's better than one knife? A set of knives of course, and very good ones at that. This season, this professional kitchen knives set should serve as the perfect holiday gift.
11. AmazonBasics 18-Piece Kitchen Dinnerware Set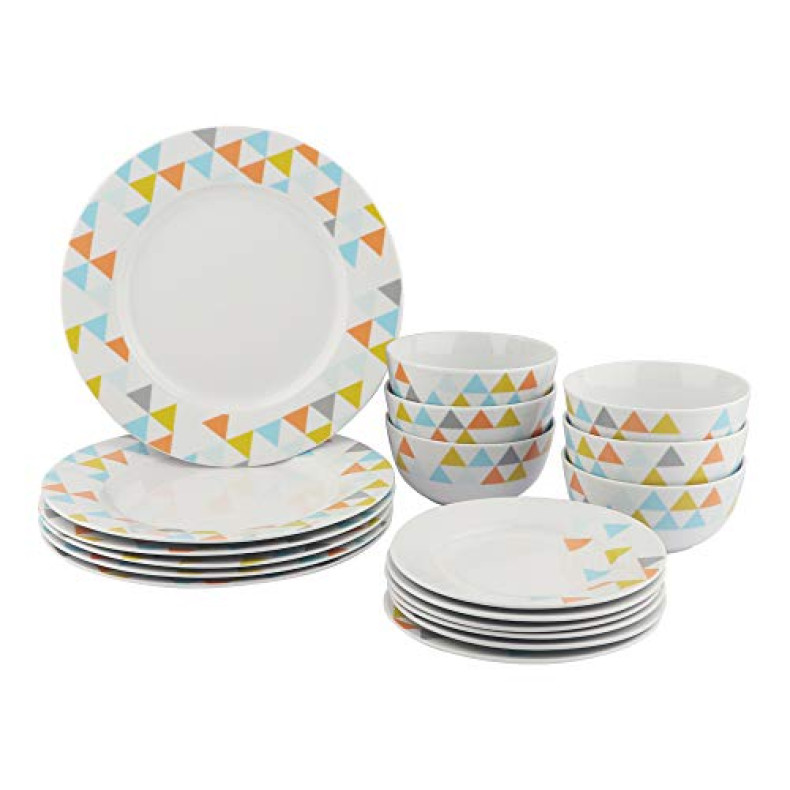 (photo from amazon.com)
Whatever the occasion, this 18-piece dinnerware set should serve the purpose. Simple yet colorful, this set is made from AB-grade porcelain, making them perfect for everyday use.
12. Nothing Fancy: Unfussy Food for Having People Over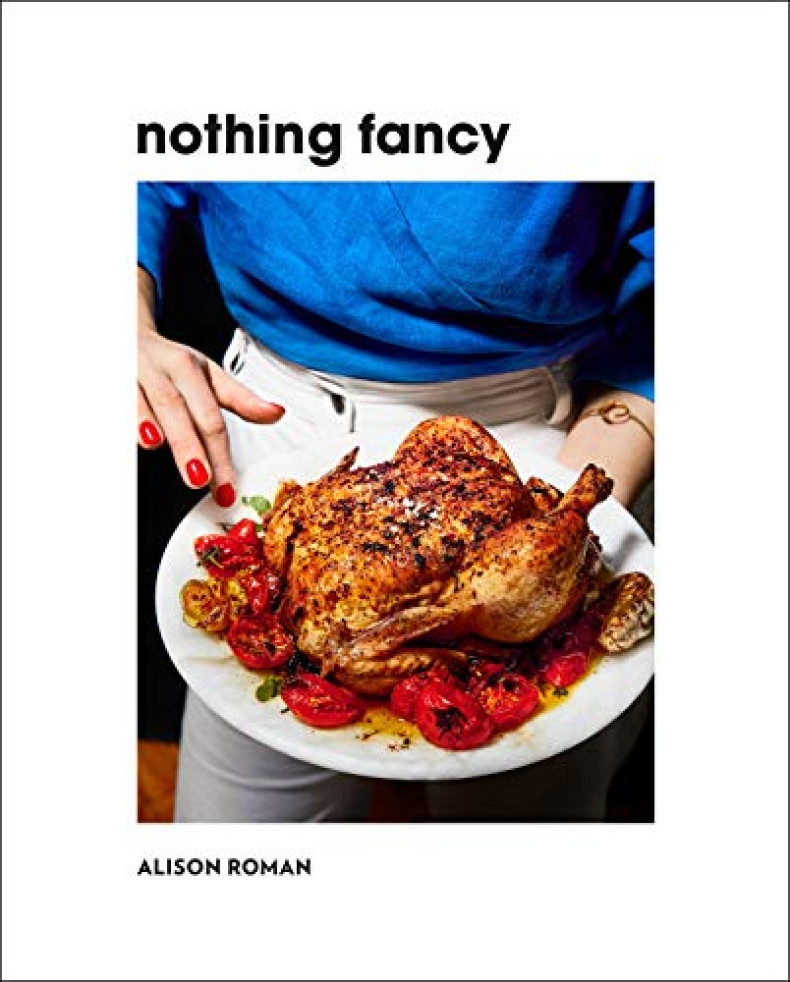 (photo from amazon.com)
This is a best-selling cookbook with recipes that pack quite a punch - despite being wonderfully easy to make. Even the most tenured chef (aka your mom, again) will have fun pulling these weeknight recipes.
13. Old Dutch Cast Iron Sapporo Teapot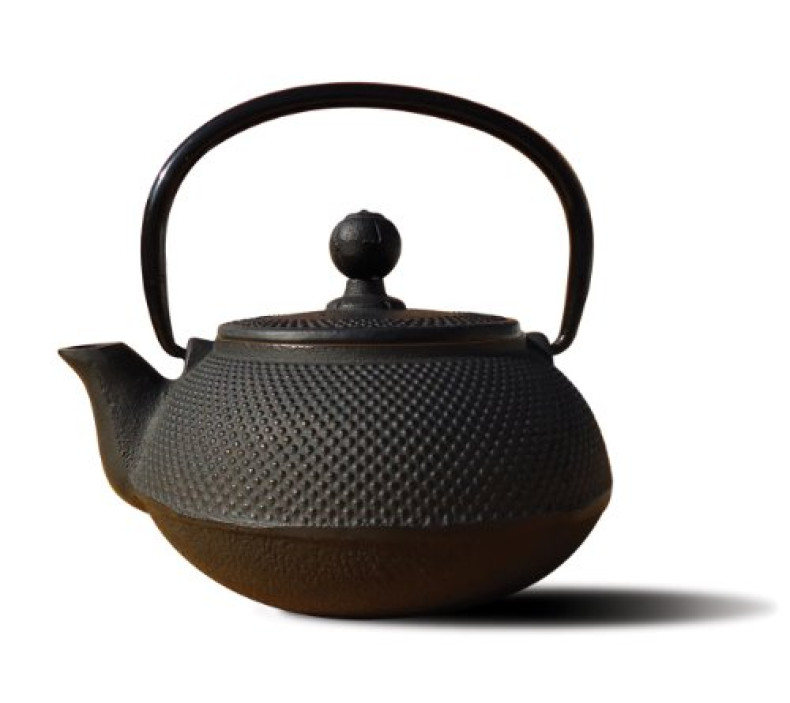 (photo from amazon.com)
For the mom (or grandmom) that likes her afternoon tea, this vintage-looking Old Dutch cast iron teapot should serve the purpose. Thanks to its build, it keeps tea hot for longer, while the beautiful exterior design is a joy to look at and appreciate.
14. FONYVE Satin Silk Square Scarfs for Women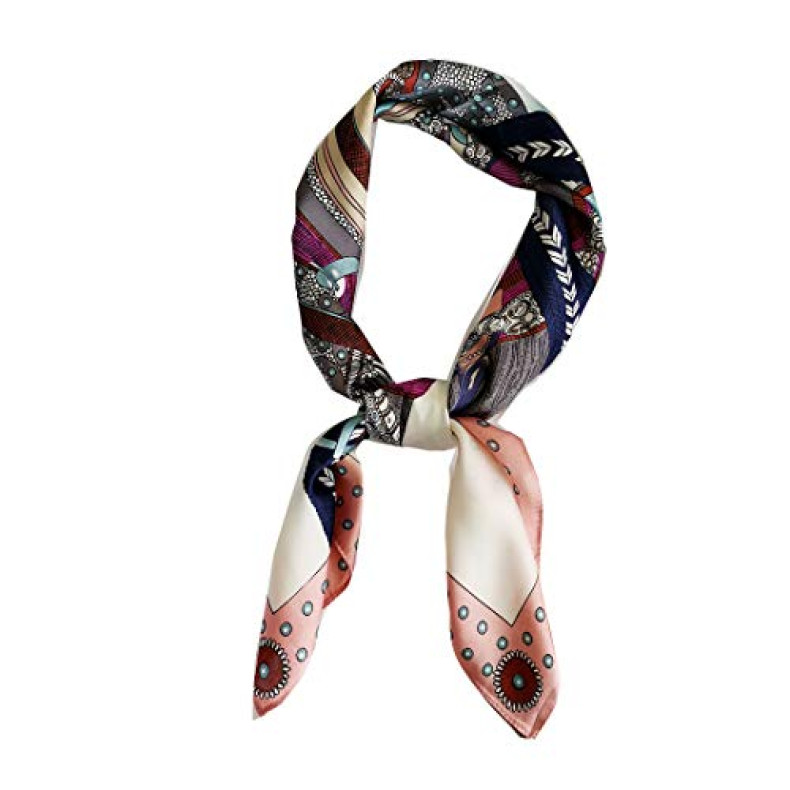 (photo from amazon.com)
When in doubt, a good vintage-looking scarf should help you out. Perfect for moms, this silk-made scarf is as flexible as it is stylish, and your mom will surely love wearing it while out and about. Very trendy!
15. Tiny Gold Initial Heart Necklace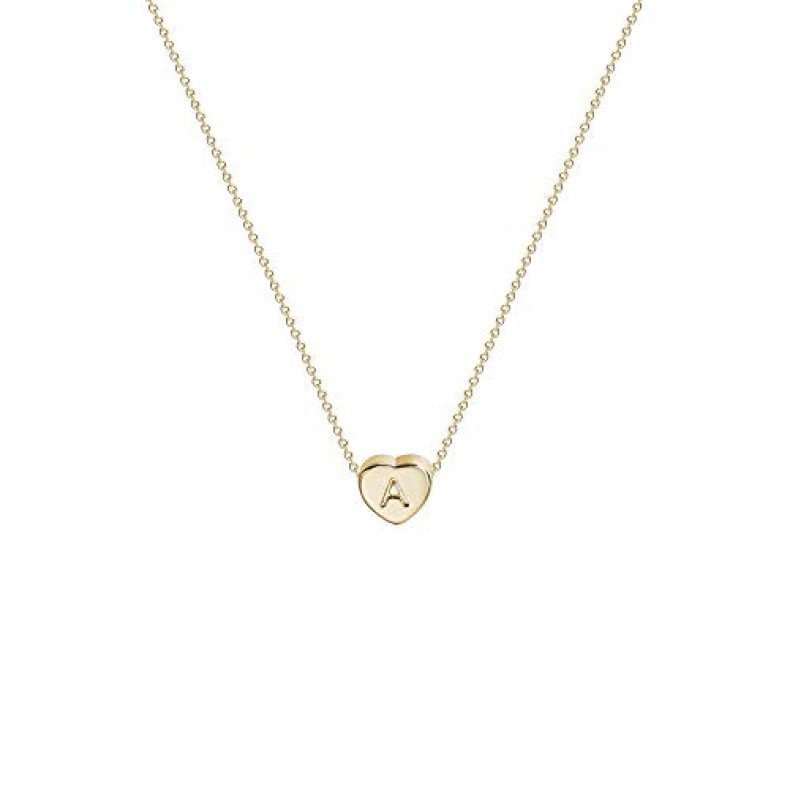 (photo from amazon.com)
It's easy to see why this is one of Amazon's best-selling items: it's stunning, personalized, and quite affordable As such, this dainty gift checks all the boxes you need when it comes to the perfect mom present.

For your significant other/partner
Now that we have your mom stuff ironed out, it's time to set out and find the perfect gift for your significant other/partner. Now since this is someone you spend a lot of time with, picking out something you know she'd like should be easier. But just in case you're still at a loss, here are some good gift ideas:
16. Supergoop! Glow Oil SPF 50, 5 fl oz
(photo from amazon.com)
If your girl's beauty routine is minimal, then this multitasking body oil should help skin glow while still protecting it from the sun's harmful UV rays. It's quite affordable too!
17. Vanicream Gentle Facial Cleanser with Pump Dispenser
(photo from amazon.com)
Free from any oils, fragrance, and chemicals, this gentle cleanser should easily up her facial care routine, and will give you plus points for being a thoughtful partner.
18. Holiday Faves Lipstick Trio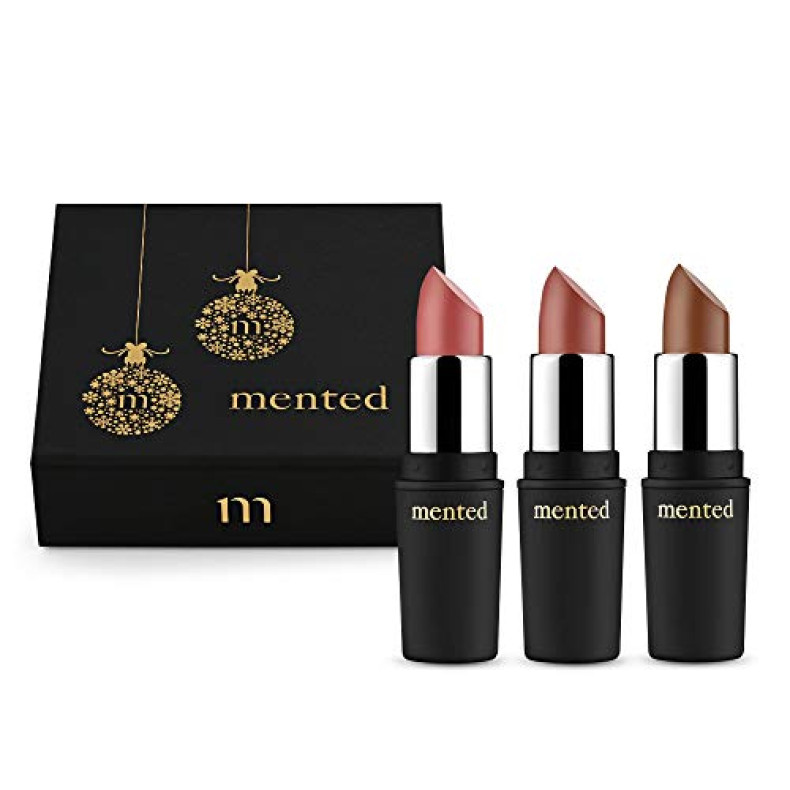 (photo from amazon.com)
The latest release from this vegan and cruelty-free brand three lipsticks that have their own distinct personality, even Oprah herself is a fan. Hey, your girl could be too. Plus, it's a black-owned business! Hooray!
19. Hoop Earrings 14K Gold Plated 925 Sterling Silver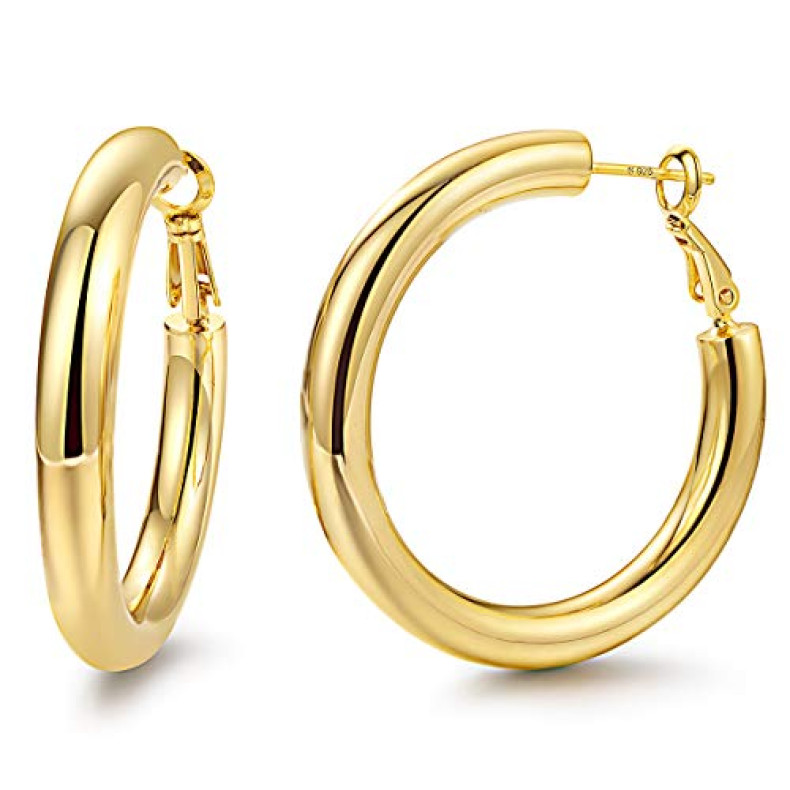 (photo from amazon.com)
While they look a bit more on the expensive side, these lovely earrings are still affordable enough that losing or misplacing one won't ruin her day.
20. Luster: A Novel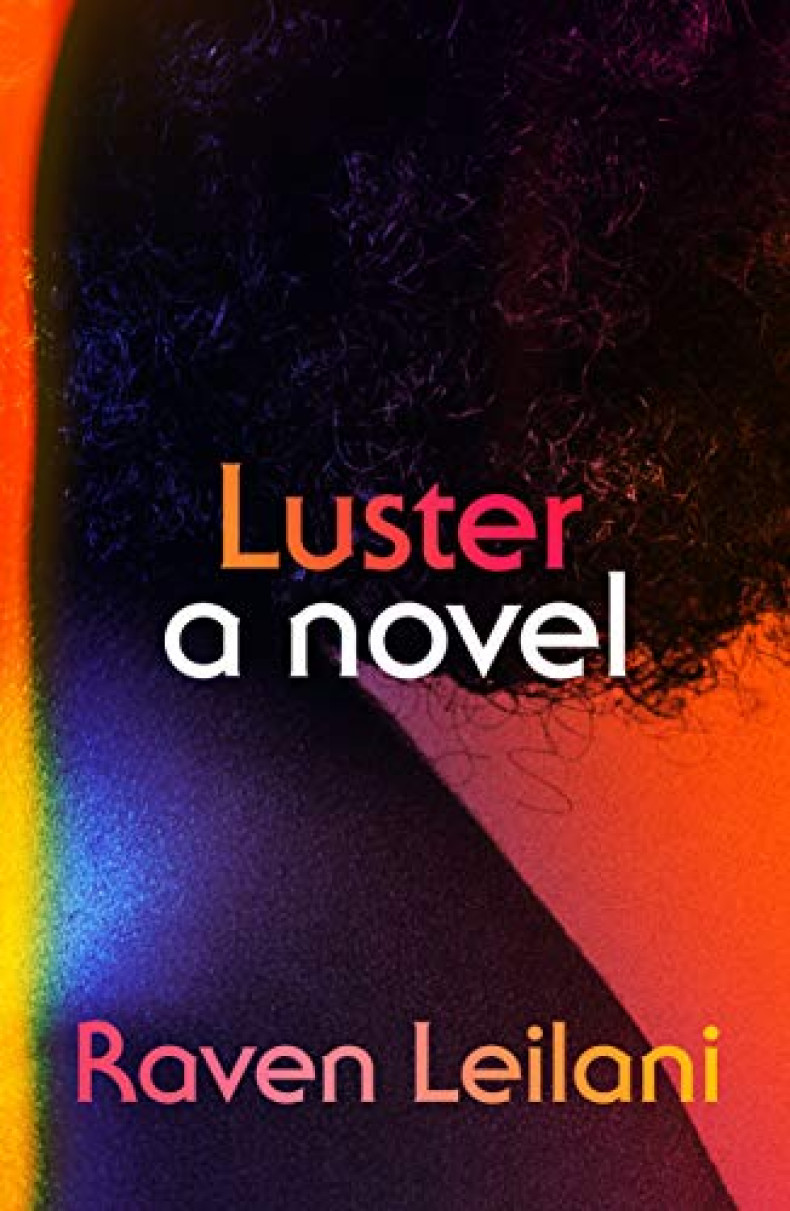 (photo from amazon.com)
Is your partner a bookworm? If so, then how about getting her one of the most anticipated and talked-about releases this year? This one sells at a very good deal as well.
21. 8.5 oz Apothecary Literary Soy Candle - New Book Pages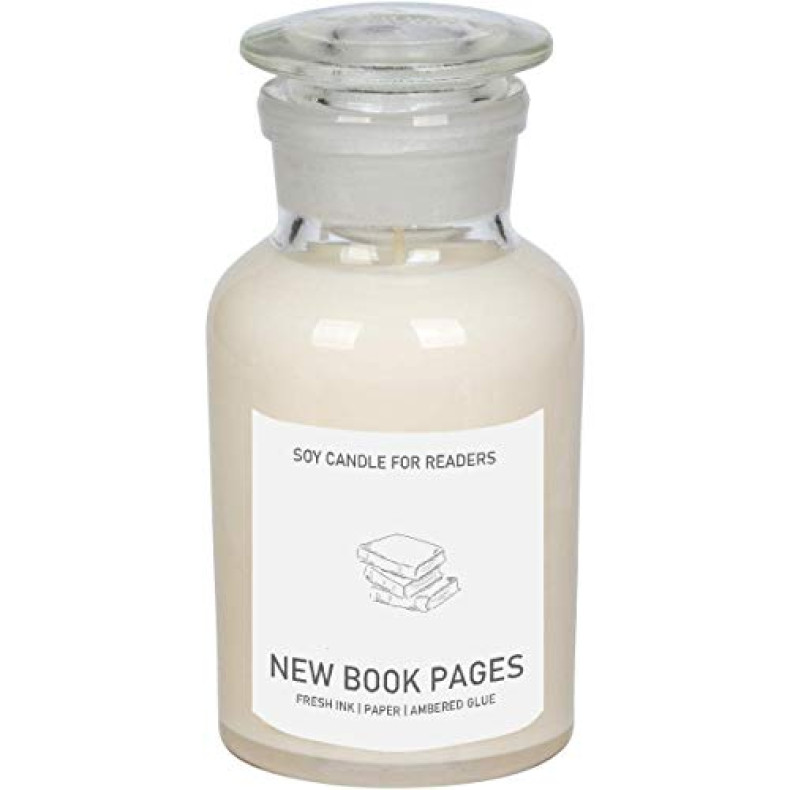 (photo from amazon.com)
If she's a bookworm and you're not well-versed in what books to get however, you can also get her this scented candle, which literally smells like the crisp pages, fresh ink, and ambered glue of a new book. Lead-free and eco-friendly, this scented candle is sure to delight.
22. Crane & Co. Red Florentine Note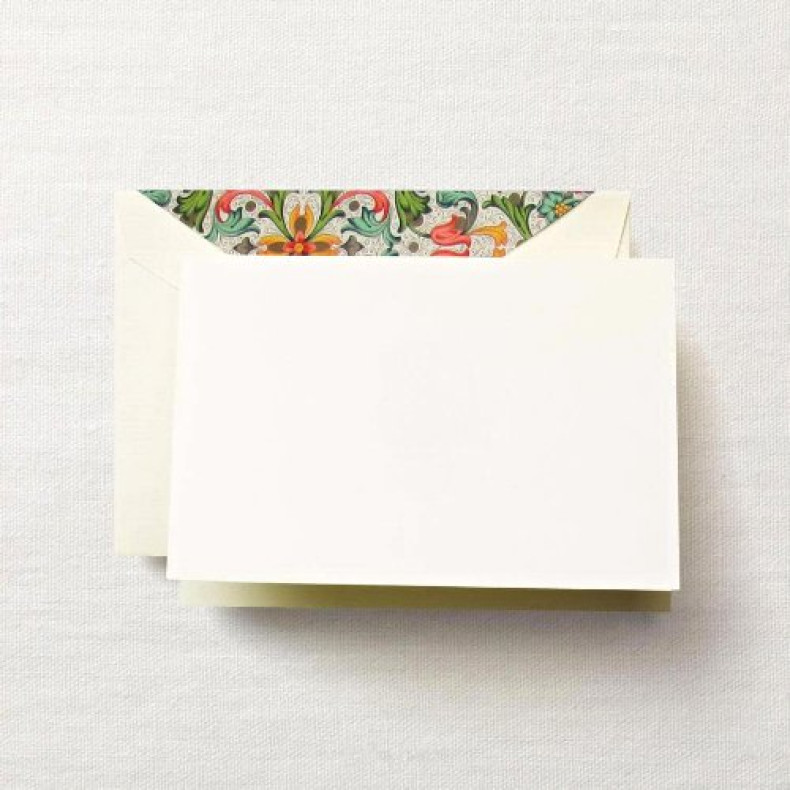 (photo from amazon.com)
If she's into reading then chances are, she's also into writing, and this set of 20 pretty sheets and envelopes should help add an extra flair to her ongoing correspondence. Certainly much fancier than writing emails.
23. Herbivore - Natural Blue Clay Cleansing Soap Bar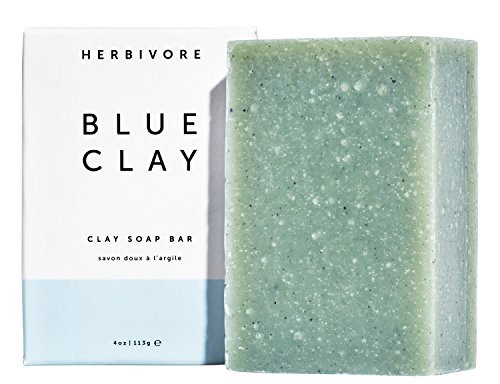 Made from Russian Cambrian clay, this soap can be used as both a body and facial cleanser, and ensures that it will help clear up her skin without drying it out. Hey, maybe she'll let you use it too.
24. Amazon Brand - Iris & Lilly Women's Body Natural Lace Trim Vest, 2-Pack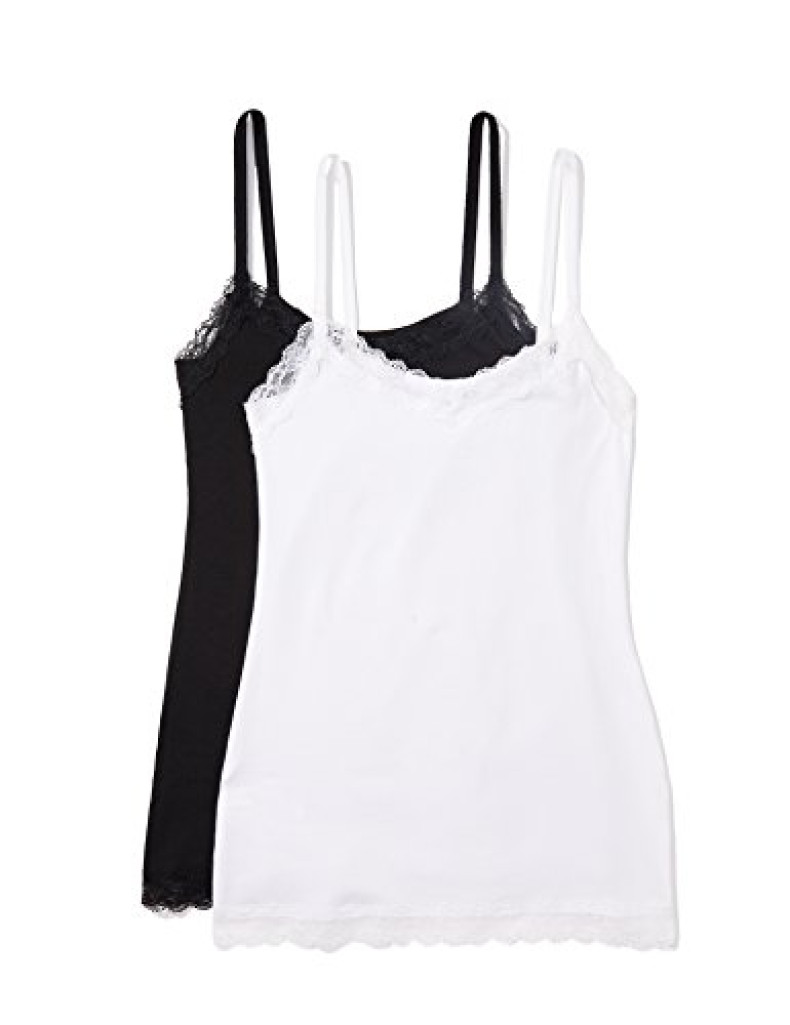 (photo from amazon.com)
Made from cotton, this form-fitting lace vest is the perfect undershirt or night-time clothing. It's even sexy enough for more intimate things…
25. Hidrate Spark 2.0 Smart Water Bottle (Purple)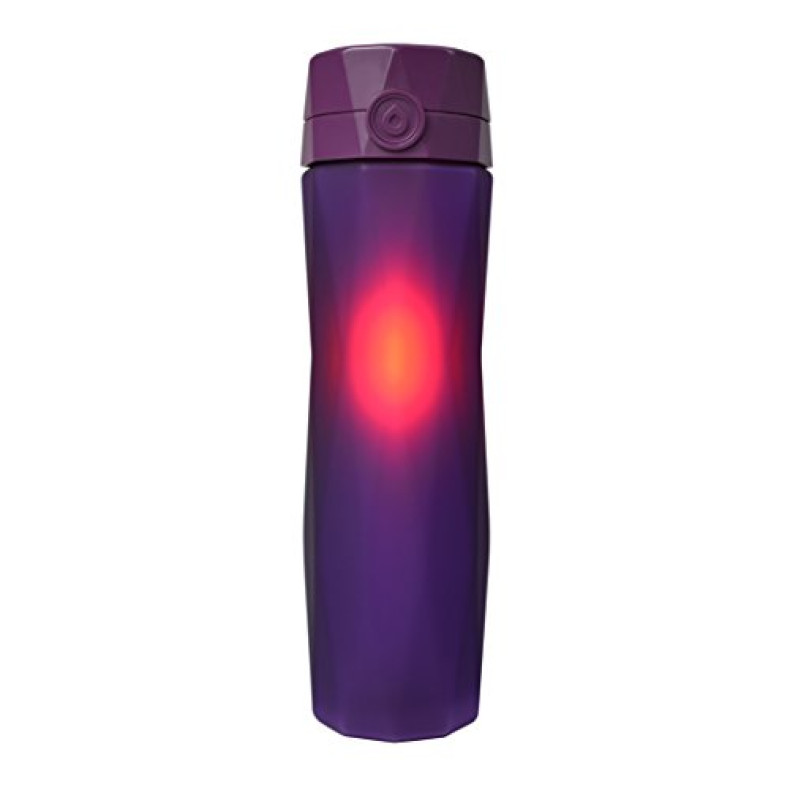 (photo from amazon.com)
While this purchase is a bit more than our $50 dollar limit, it's still well worth the price, as this smart water bottle syncs up to your phone in order to remind you to stay hydrated throughout the day. Heck, it also tracks your water intake, making it a good, everyday health accessory for her.
26. Carhartt Legacy Women's Hybrid Convertible Backpack Tote Bag, Wine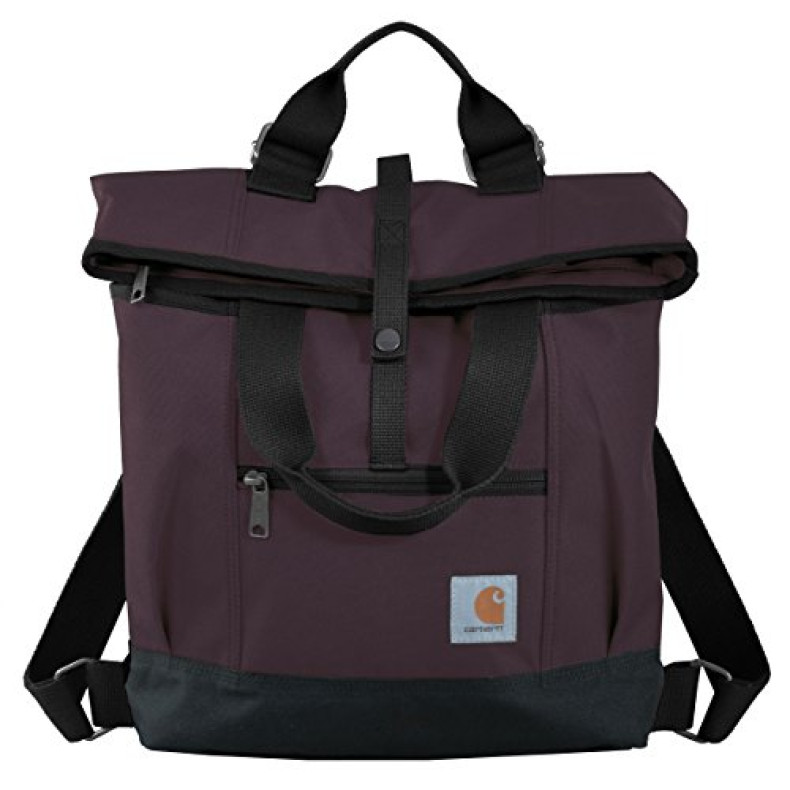 (photo from amazon.com)
If she's into workwear and is always busy, then this convertible backpack-to-tote-bag hybrid in classic colors should make for a delightful gift. Made from heavy duty fabric and quite spacious, this hybrid backpack should have enough space for all her everyday essentials, and then some. It's also quite fashionable too!
27. GRACE KARIN Women's V-Neck Sleeveless Cocktail Dress
(photo from amazon.com)
Nothing says classic and elegant than a vintage-styled sleeveless black cocktail dress, and pretty much any woman would look good in one, especially your partner. So why not get them this one? And put on a suit yourself as you dance in the living room?
28. Trideer Exercise Ball (45-85cm)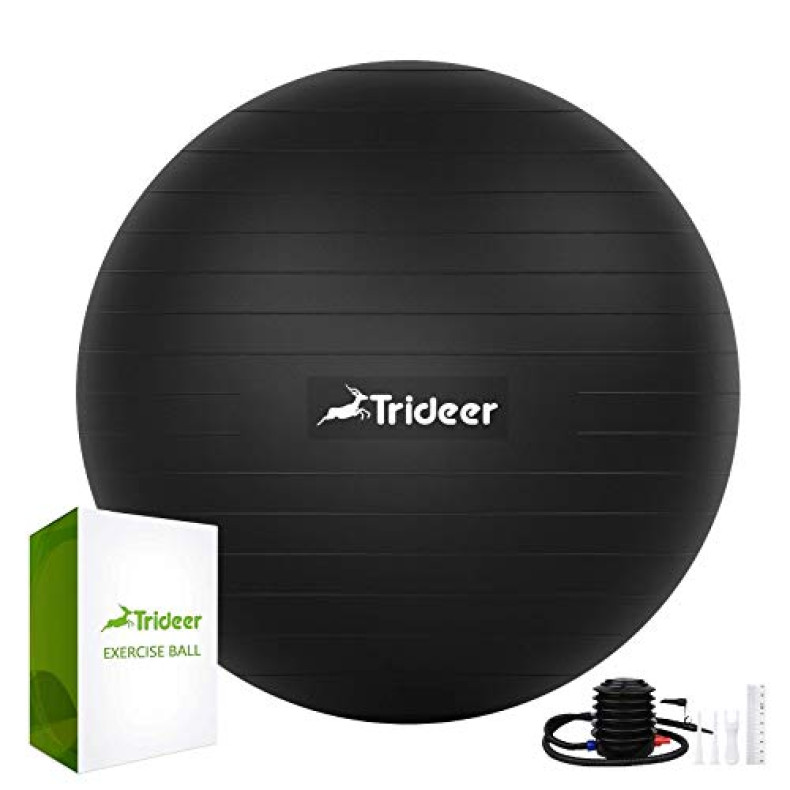 (photo from amazon.com)
If your partner is a gym nut or someone who is working from home, then this exercise ball is the perfect home workout equipment that can also be used as a chair.
29. Tony's Chocolonely Bundles (Dark Bundle)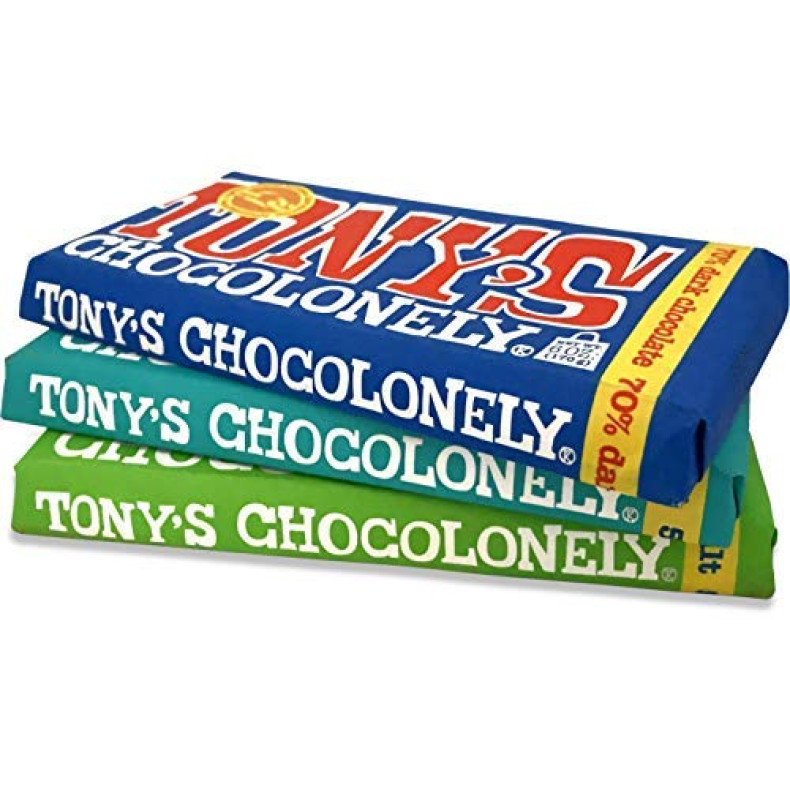 (photo from amazon.com)
Hey, who doesn't like chocolate? Essentially the perfect snack, these chocolates by Tony's Chocolonely are a classic, and the dark chocolate variety means that no one will be gaining more weight than usual this holiday season.
30. Coffee Large Carry Hobo Purse for Women
(photo from amazon.com)
When in doubt, a handbag will help you out. Made from high quality faux leather, this large handbag for women are an everyday staple. Plus, it comes with a detachable holster for you know… safety.
31. Keds Women's Champion Canvas Sneaker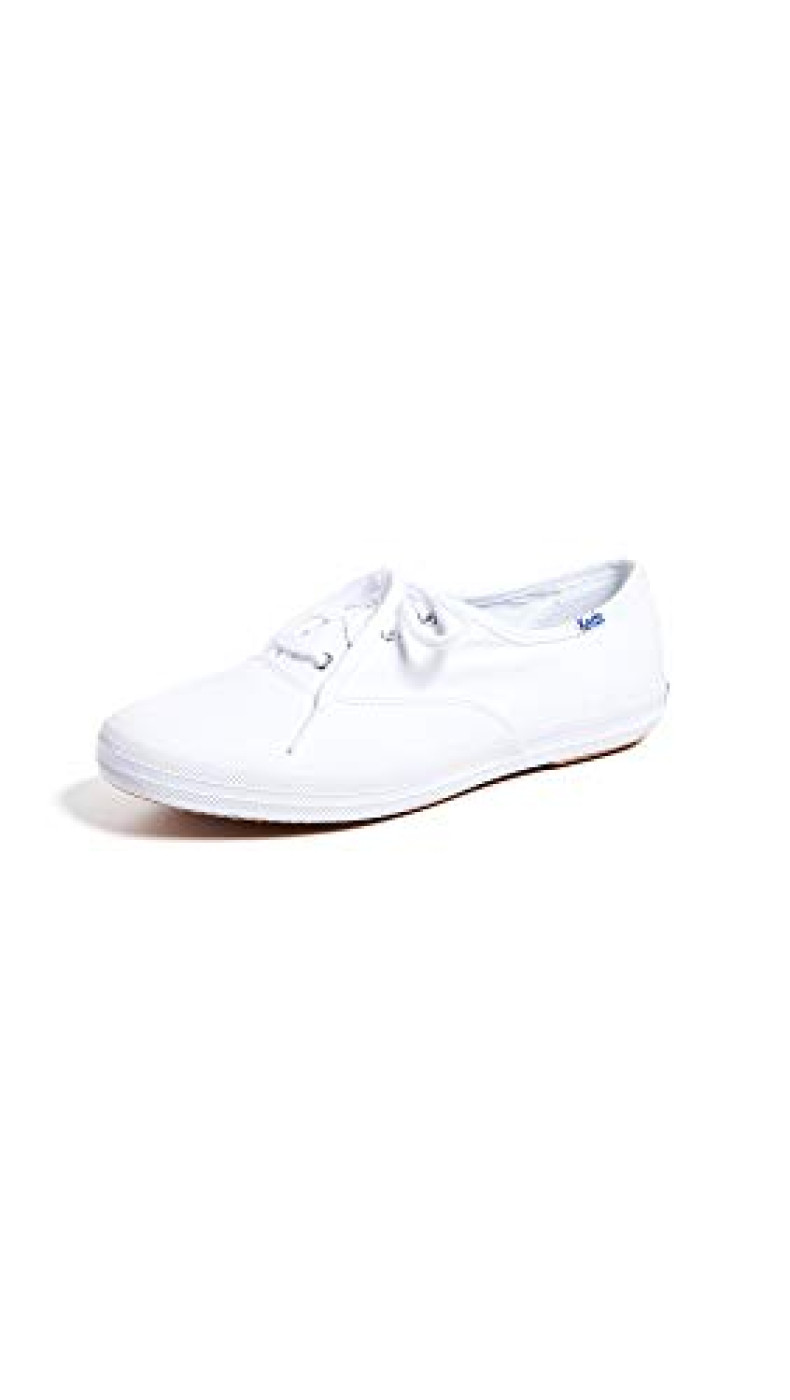 (photo from amazon.com)
Clean, white, and simple. Perfect for literally any occasion, this white pair of canvas shoes from Keds will help take your girl from the office to dinner with you, all without making her feet hurt. That's a win-win.
32. Viable Creations Silicone & Bamboo Baking Tools - Set of 6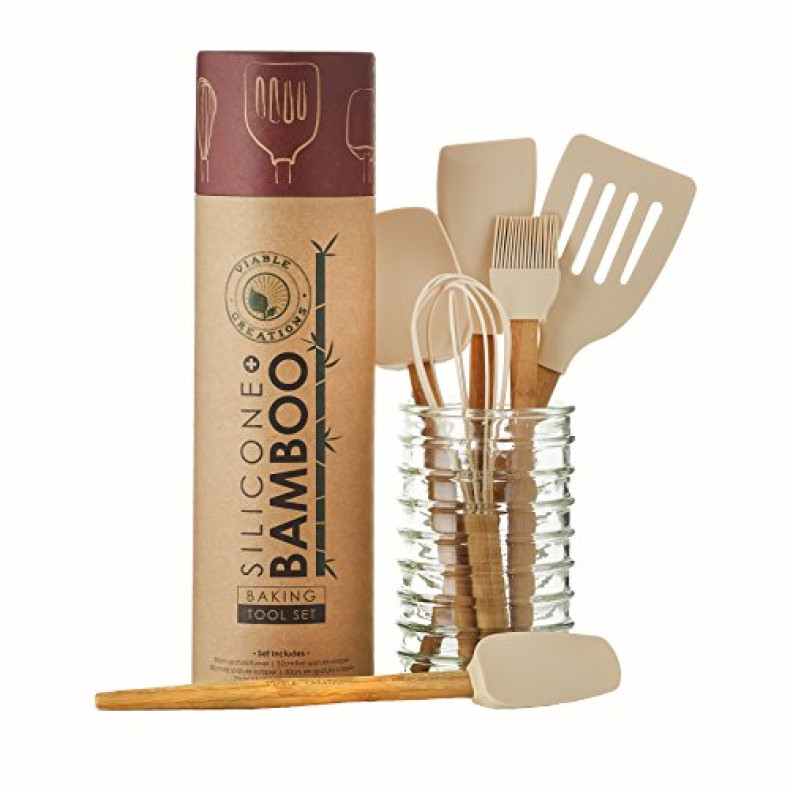 (photo from amazon.com)
Is your girl a baking nut? If so, then how about getting her this silicone and bamboo baking set? Ergonomic, study, and sustainably-made, these tools are the perfect holiday present.
33. Photo Light-Box for Photography with switchable LED Circle Lights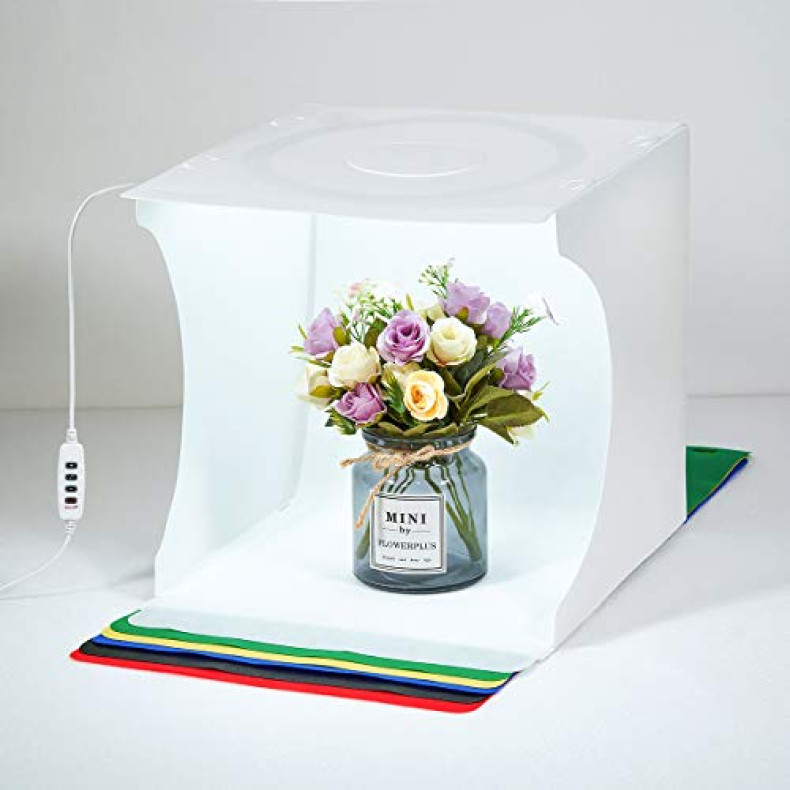 (photo from amazon.com)
If your girl is into photography, then this portable light box should help her take professional-looking photos without any expensive equipment. It's a pretty unique gift idea as well.
34. Turquaz Linen Kimono Spa Robe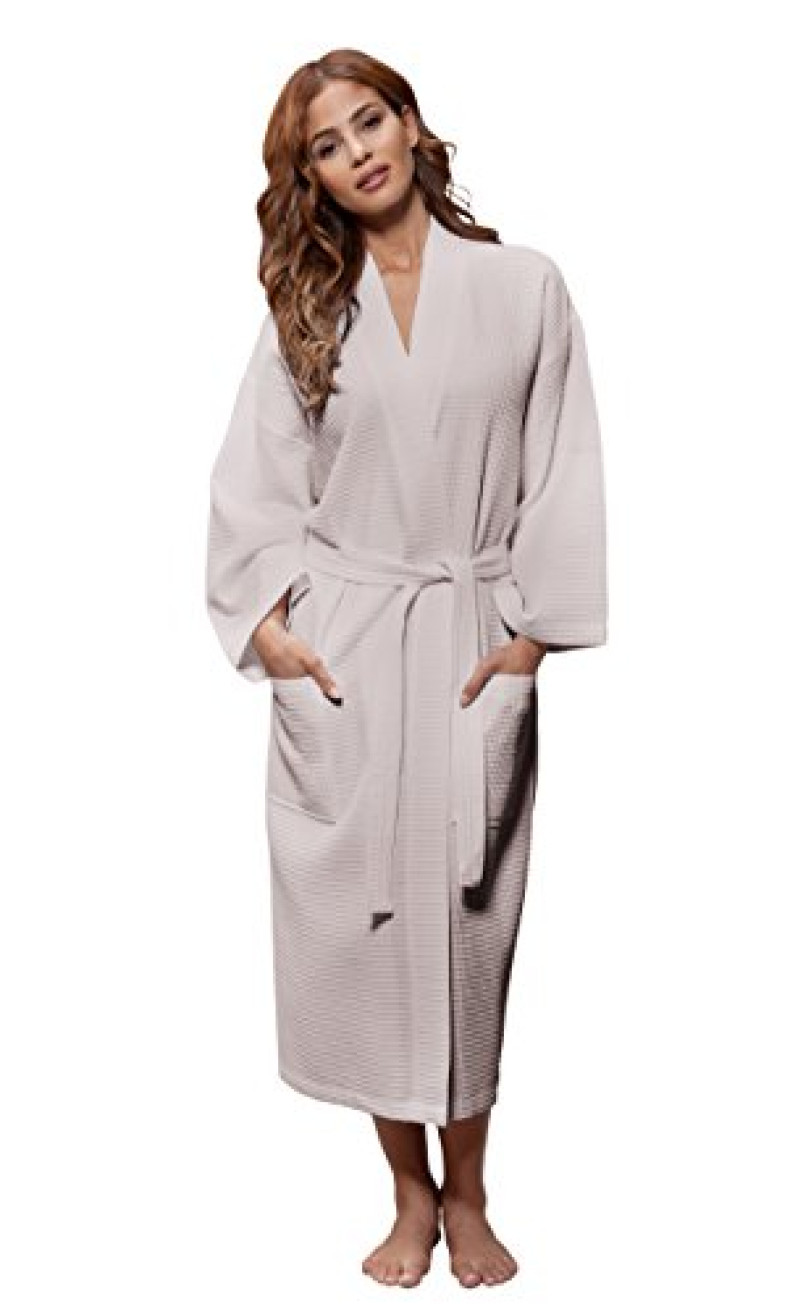 (photo from amazon.com)
Part cotton and part polyester, this robe is the perfect accessory if she wants to just lounge around and be lazy the whole day.
35. MISSLO Durable Hanging Closet and Organizer, White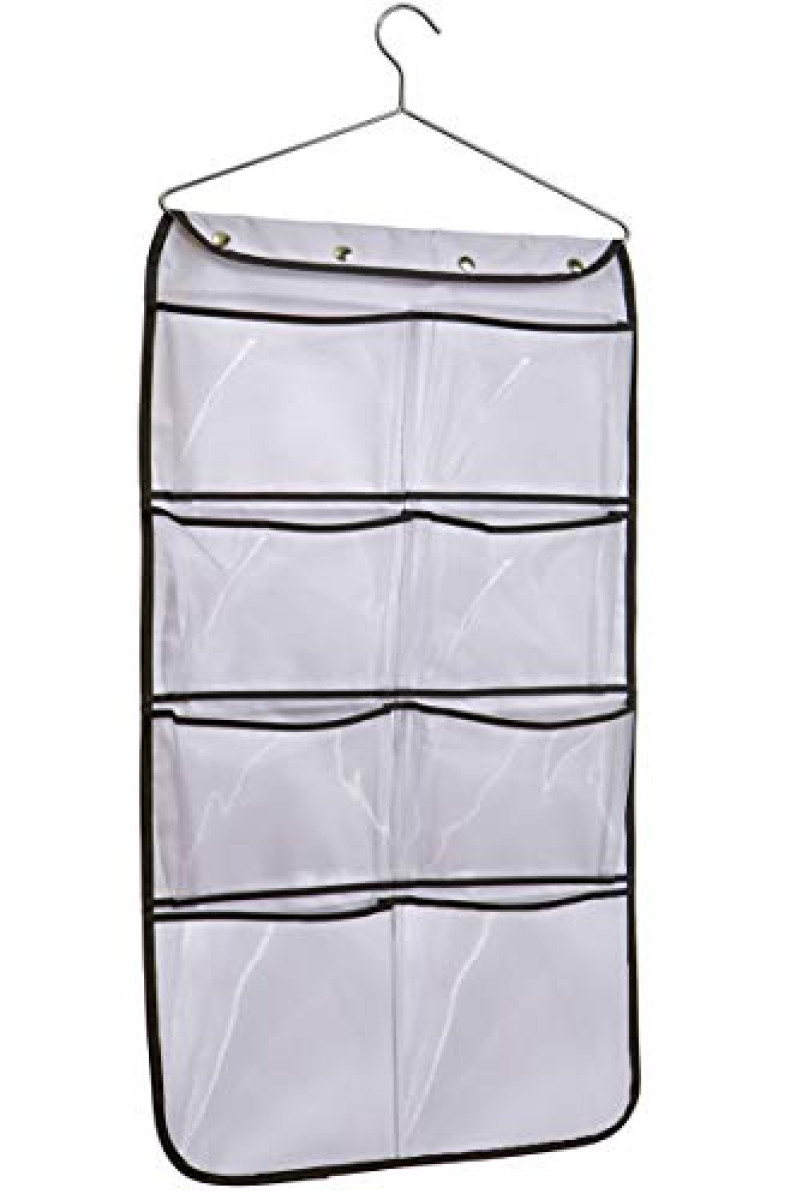 (photo from amazon.com)
With eight large mesh pockets on one side and seven on the other, this organizer will tame even the messiest of closets, and is perfect for holding a ton of stuff in a small amount of space.

For your women friends/everyone else
Now that you've picked the perfect gift or two for your mother and significant other, time to pick a gift for literally every other woman in your life, whether it's your co-workers, your close friends, or your own sister. Here are our top picks!
36. Reusable Produce Bags By Naturally Sensible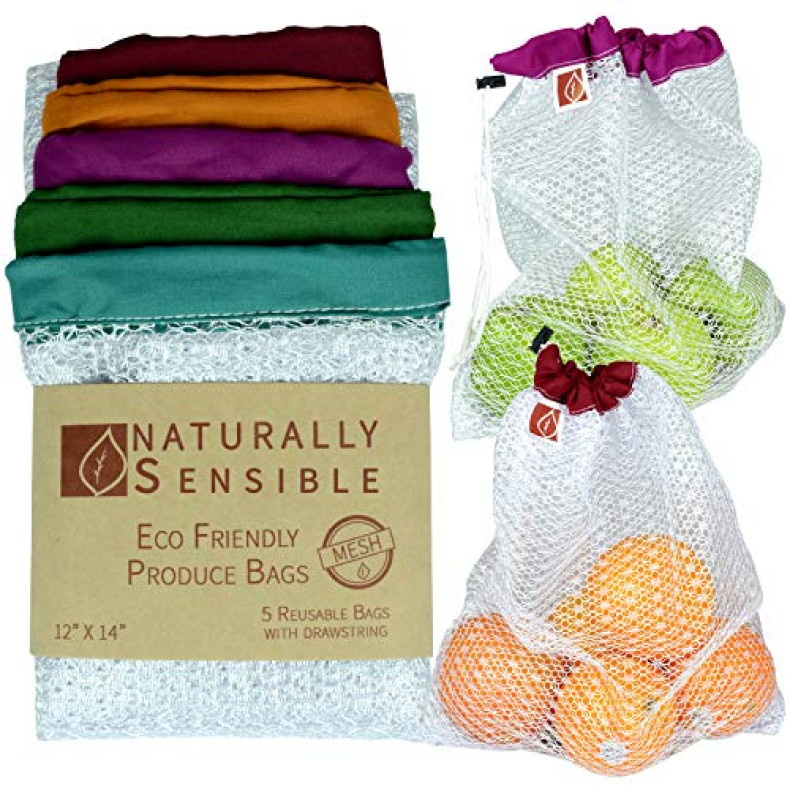 (photo from amazon.com)
An actual great alternative to plastic, these produce bags are made from durable and washable nylon, and can be used over and over again. Heck, they even come with clasp to help keep your fruits and veggies secure.
37. THE ELEMNT Microfiber Hair Towel (3 pack)
(photo from amazon.com)
Rough towels can unfortunately cause frizz and breakage in the hair. These ones however, are made to avoid just that, thanks to its microfibers that are as absorbent as they are soft. Get a couple packs for all your friends.
38. The Hygge Game - Cozy Conversation In Pleasant Company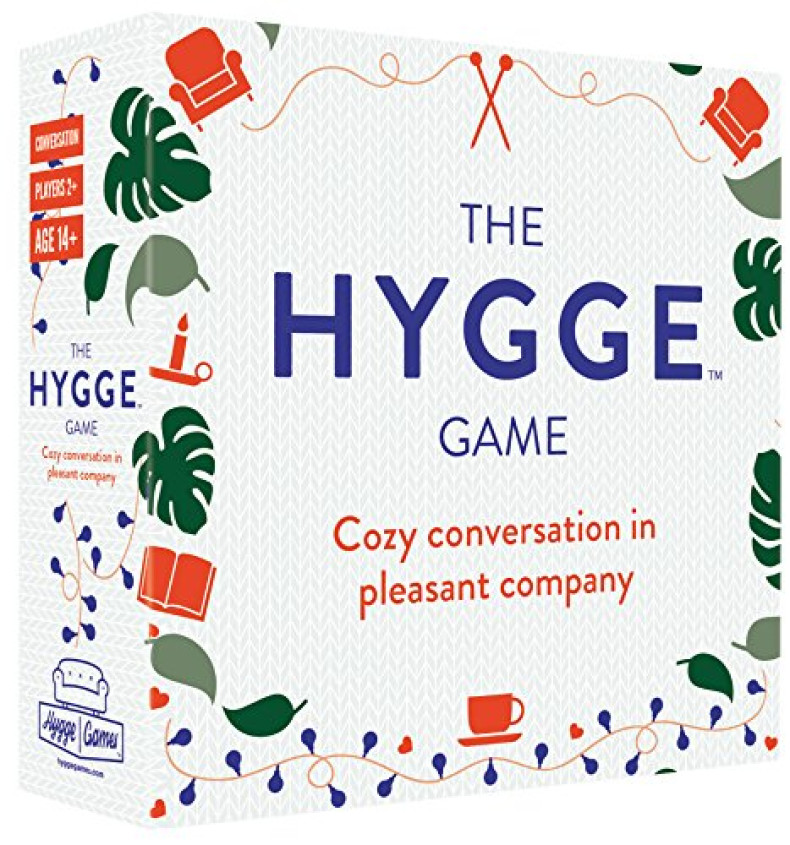 (photo from amazon.com)
Containing 330 questions that aren't mentally draining (because lord knows we don't need any of that), this game is perfect for dinner parties with both friends and loved ones.
39. Get Kombucha Kombucha Starter Kit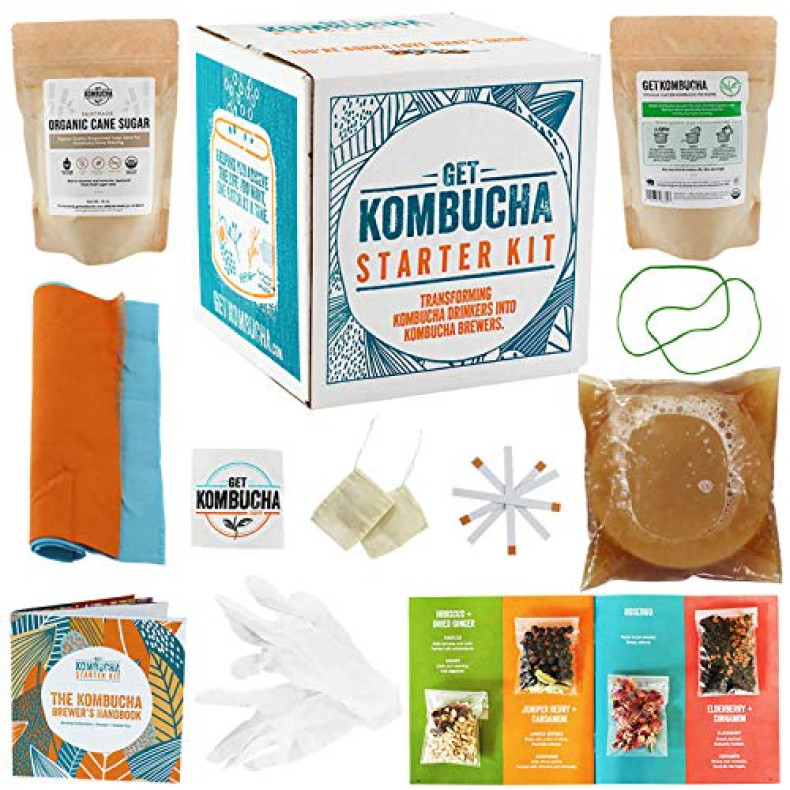 (photo from amazon.com)
While Kombucha is an incredibly delicious way to get some nutrients, it can be quite harsh on the wallet. So how about just getting your friend their own starter kit? It comes with all the essentials you'll need plus lifetime access to their private online community. Now that's a deal and a half.
40. CAFÉ BREW COLLECTION Glass Whistling Kettle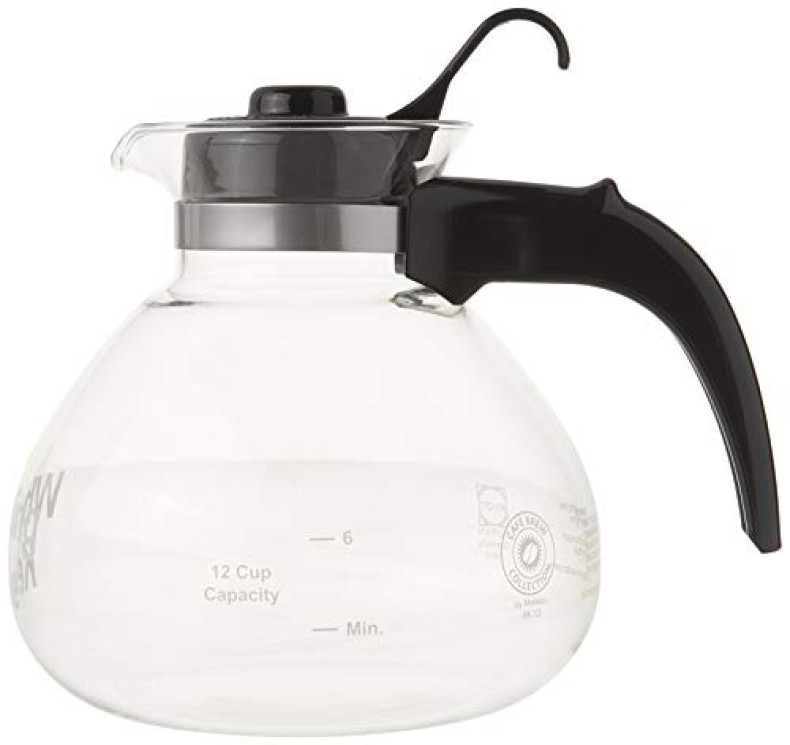 (photo from amazon.com)
Made from thermal-shock-resistant borosilicate glass, this stove-safe kettle is an inexpensive gift for anyone who likes their tea or coffee, or just about anything that needs boiling water.
41. UTILYZE Most Powerful Rechargeable Electronic Foot File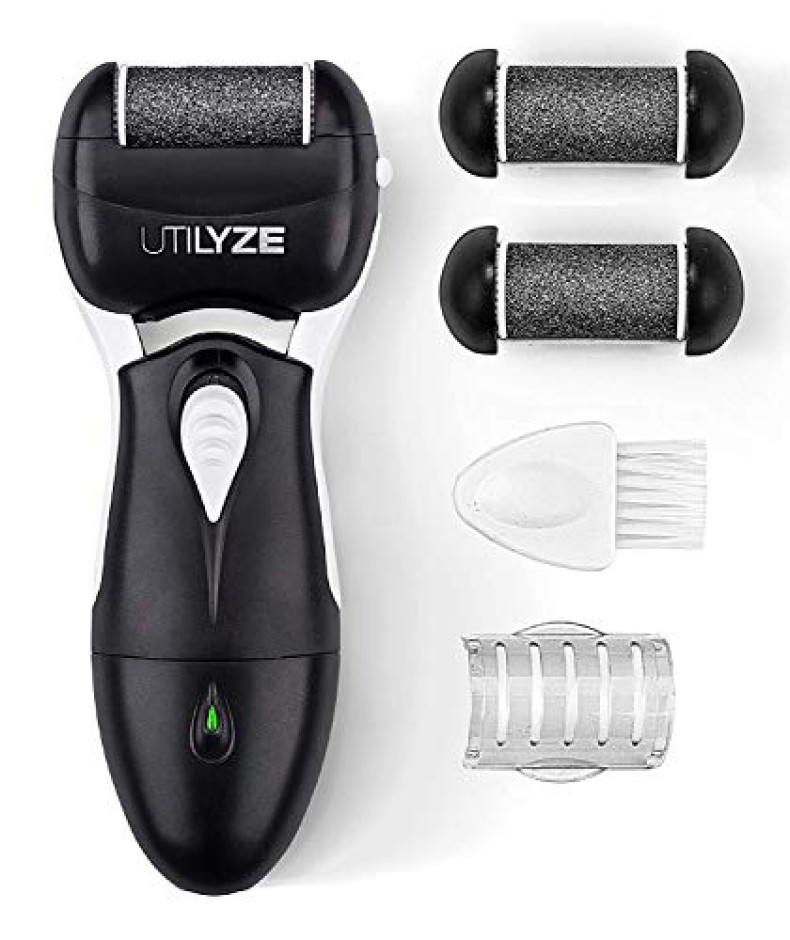 (photo from amazon.com)
Women love their pedicures, so why not get them something that can give that experience right in the comforts of their own homes? This one is water-resistant, rechargeable, and comes with a fine roller that helps remove calluses.
42. Vercord Purse Organizer Insert for Handbags
(photo from amazon.com)
Get your messy friend the gift of organization with this purse organizer that adds 13 new pockets to any massive purse/handbag. Goodbye, dark abyss of a… bag. And good riddance!
43. AJISAI 7/8 Joggers Travel Pants with Pockets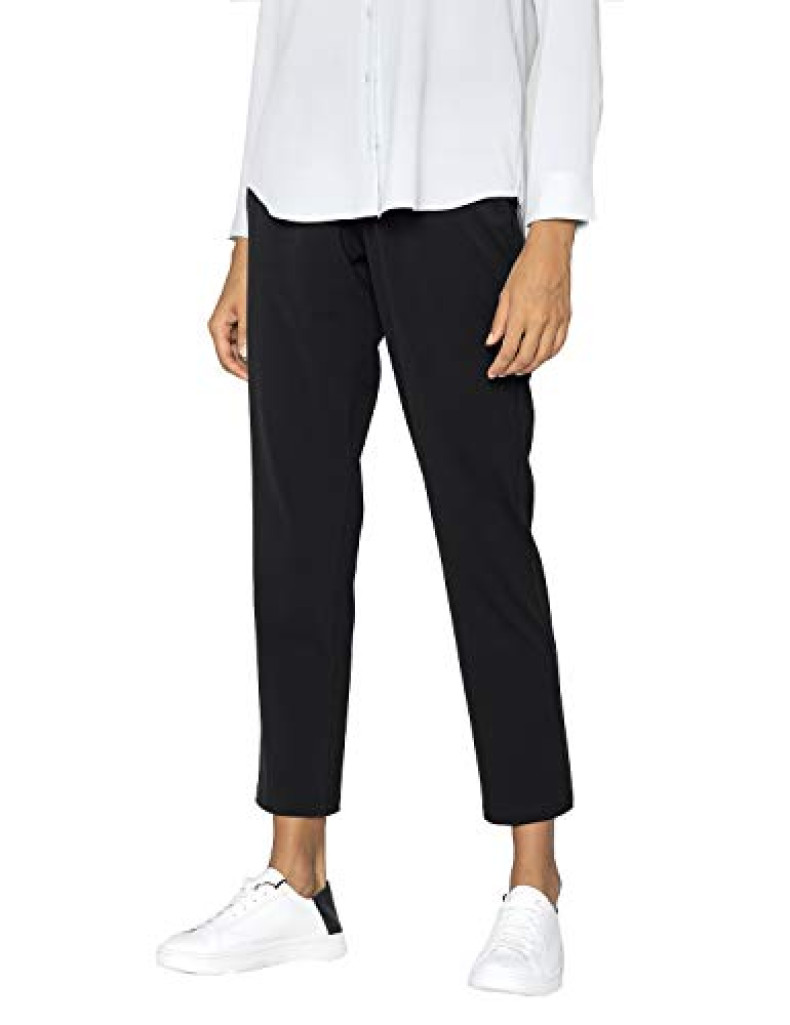 (photo from amazon.com)
A great gift for any woman who's a fan of comfortable and flattering pants with pockets. They're perfect for lounging around too.
44. Beonueni 12.6 Inch Classic Greek David Bust (Light Pink)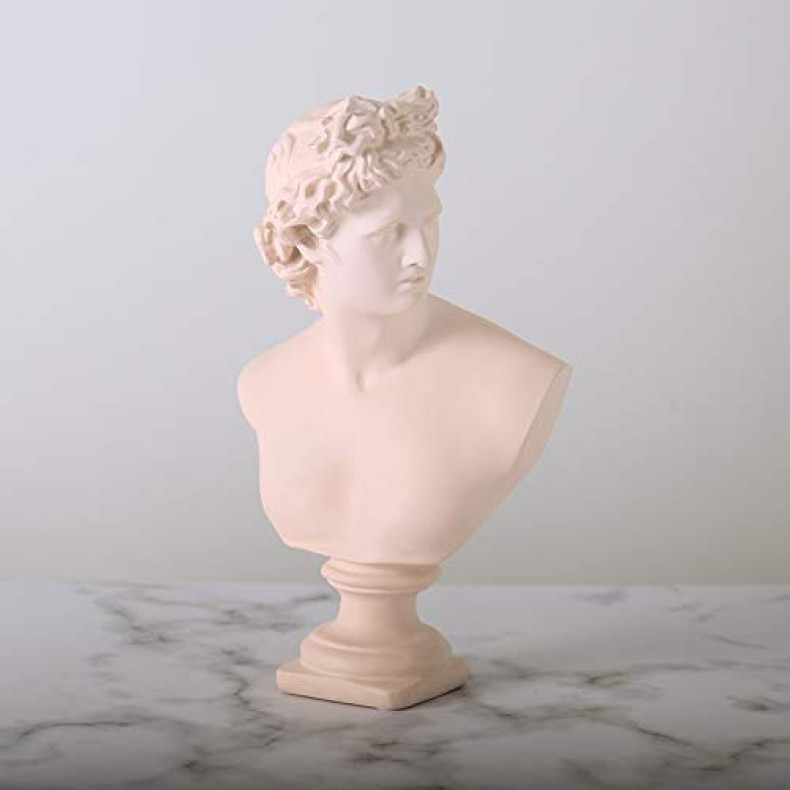 (photo from amazon.com)
Wanna get a bit more creative? Then how about an actual Greek bust? Trust us, no one will see this gift coming, but it's a cool gift to have nonetheless.
45. Haute Diggity Dog Fashion Hound Collection Dog Plush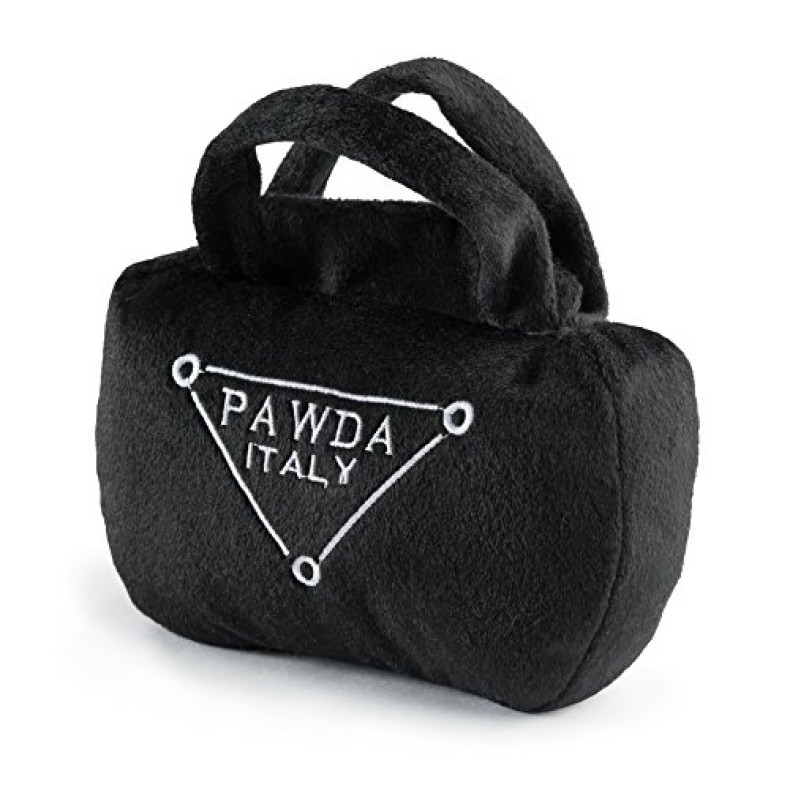 (photo from amazon.com)
If you have a furmom for a friend (because who doesn't?), then we're sure she and her puppy will love this plush dog toy from the Haute Diggity Dog collection. Come on, you have to admit that's adorable.
46. Dash DMW001AQ Mini Waffle Maker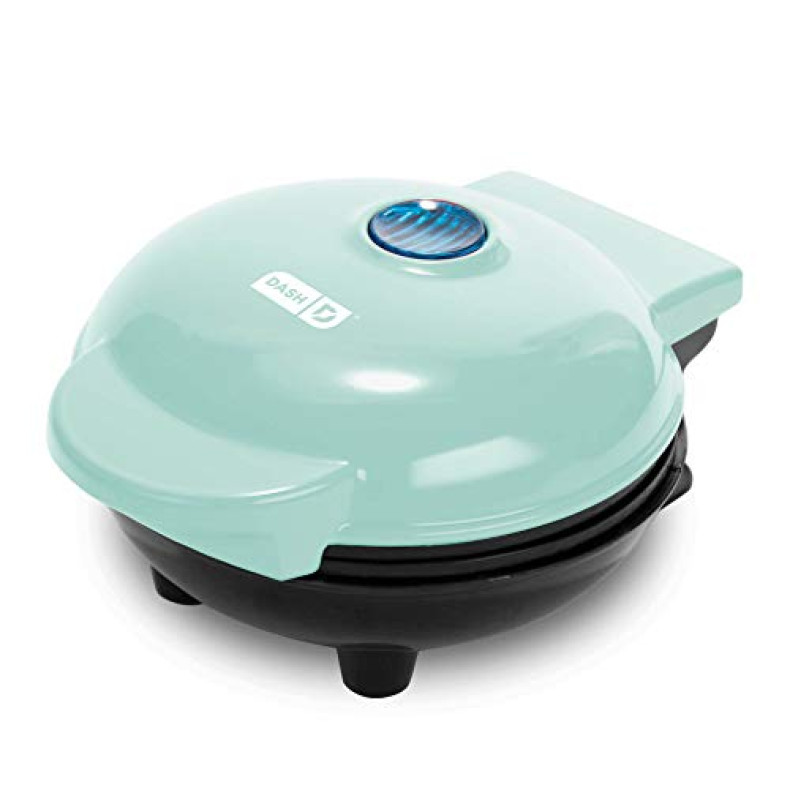 (photo from amazon.com)
Have a friend that loves their waffles and hashbrowns? Then get them this waffle machine. More than 80,000 people on Amazon already rated it, and they only have good things to say.
47. Greenco 3-Tier Bar Glass Rimmer for Margarita and Cocktail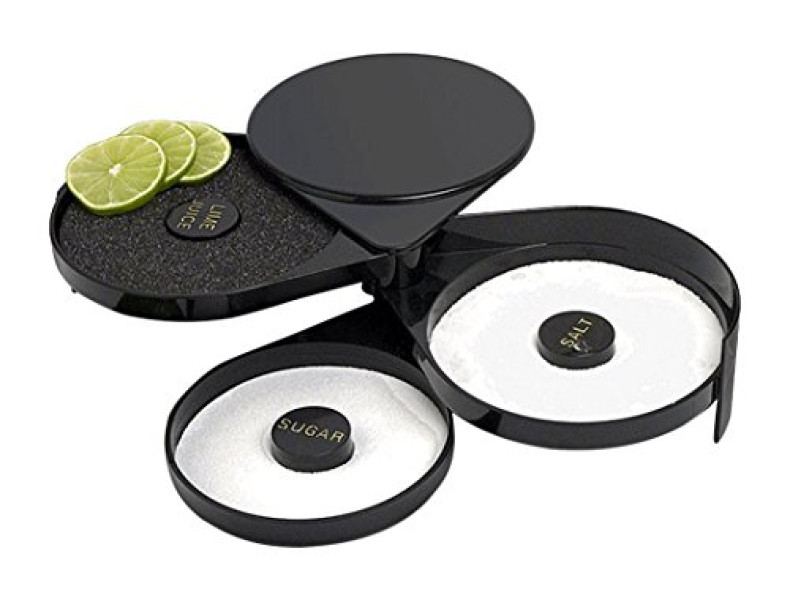 (photo from amazon.com)
If you have a friend that likes to play bartender, then get her this Greenco rimmer. It has three different tiers for salt, lime juice, and sugar, all of which are made from heavy-duty plastic. Perfect for making her own margaritas.
48. A'pieu Milk Mask Variety Pack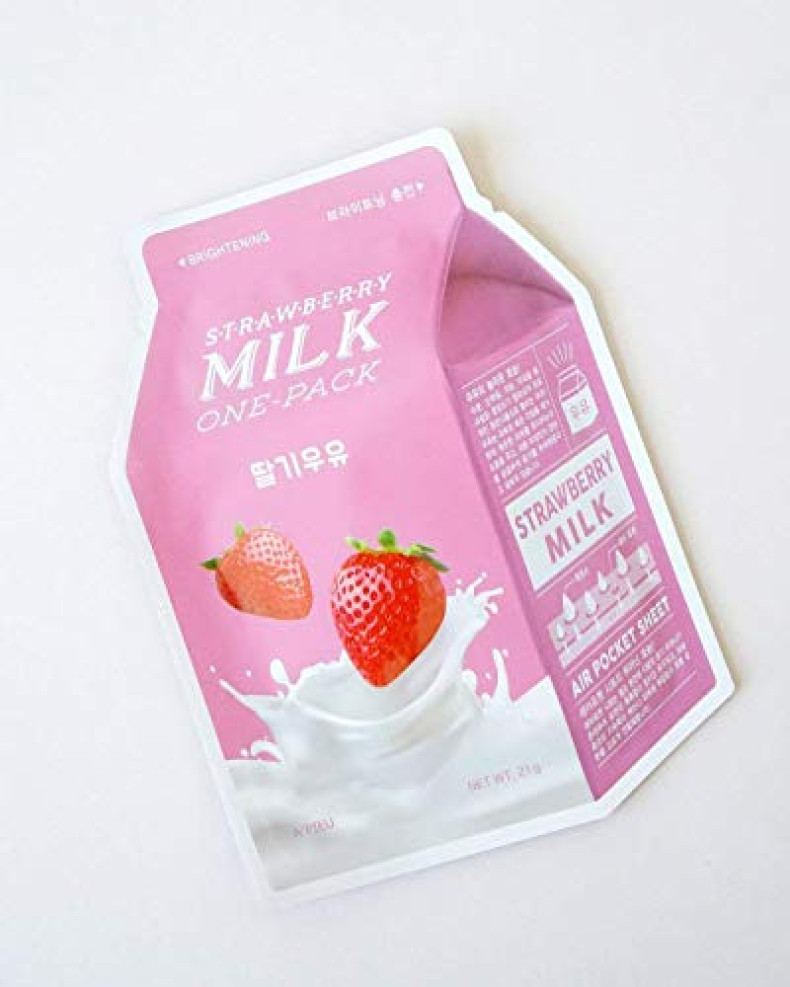 (photo from amazon.com)
Containing real milk protein extract, these sheet masks help gently exfoliate dead skin and deeply hydrate, all while you get a good night's sleep. Comes in different scents and types too.
49. Fu Store Mermaid Tail Blanket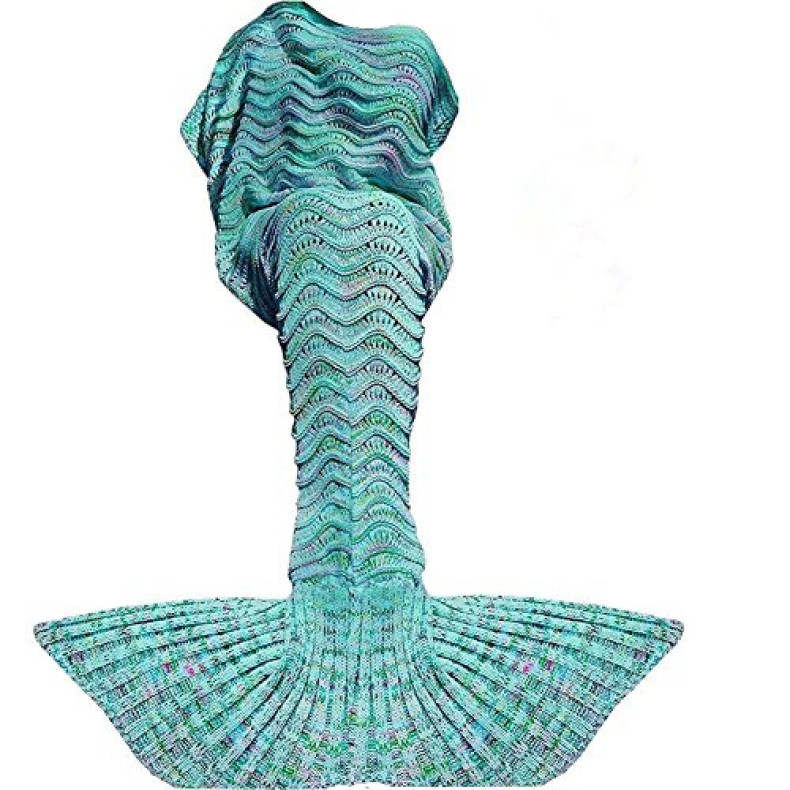 (photo from amazon.com)
For your kid sister or kid-at-heart-friend, this Mermaid Tail blanket lets you relive your old mermaid dreams "under the sea," before dozing off to sleep at night. Best of all, it's eco-friendly and hypoallergenic.
50. Bluenet iPhone 6/6s Plus Case and Vintage Soft Felt Wallet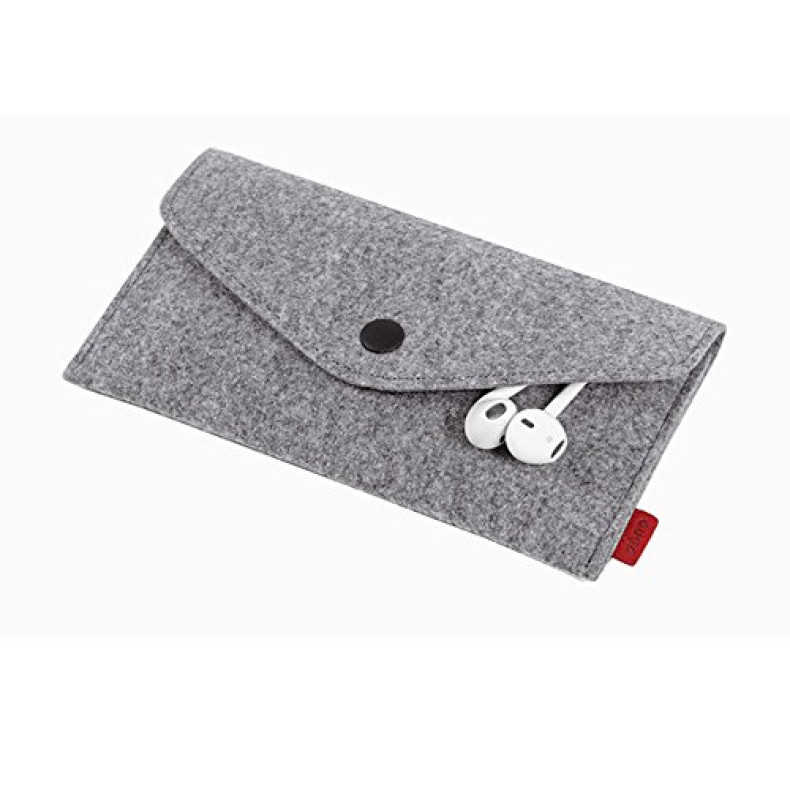 (photo from amazon.com)
Vintage-looking and gorgeous, this felt wallet can fit phones as big as an iPhone 6, and has enough space for other essentials like cash, cards, and of course keys. Hey, it even comes with a hole in the back for your earphone wire.