72,000 Ladybugs Released Inside Mall of America On Earth Day In Place Of Pesticides [PHOTO]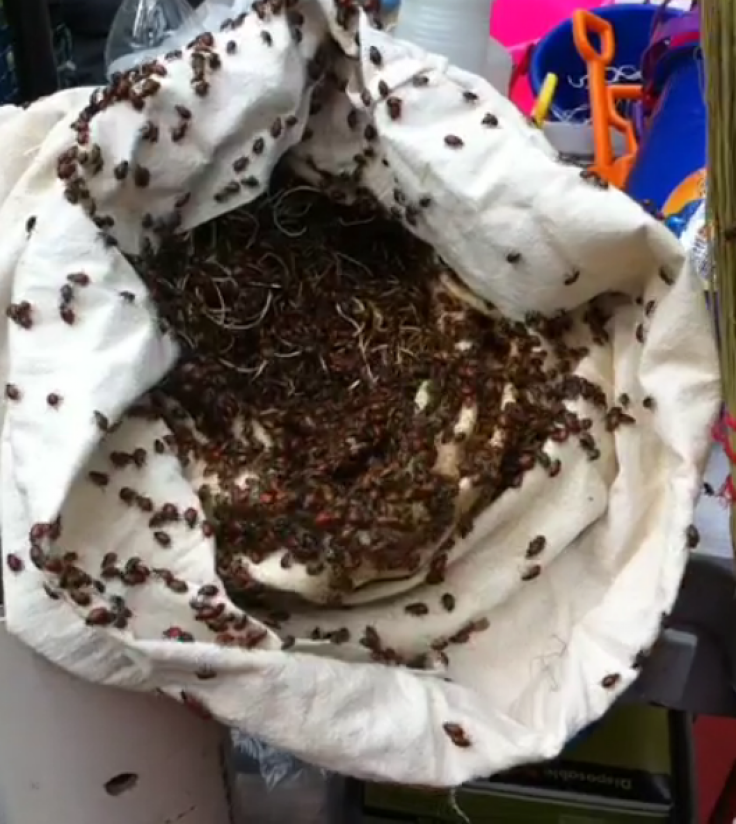 What sounds like an April Fools' Day prank was actually intentional -- the Mall of America celebrated Earth Day on Monday by voluntarily releasing 72,000 ladybugs into its indoor shopping facility.
The ladybugs were released in the Minneapolis mall in an effort to protect the large amounts of the mall's greenery, which are usually plagued by aphids.
Mall of America Senior Manager of Environmental Services Lydell Newby told Kare 11 that the bugs take the place of commonly used pesticides to control pests that would otherwise eat away at the mall's tropical plants.
"Ladybugs are what I like to call sort of a biological defense system," said Newby, who added that ladybugs are a great and natural alternative to pesticides.
"You can release some ladybugs in your own garden," he said. "And in an outside climate, once the conditions are right, they can live in your garden forever."
A third-grade class was on hand to release the bugs, and many appeared to enjoy the experience.
"Before I got to hold these ladybugs, I was pretty scared of them," student Sheriya Wentzlaff said. "I overcame my fear and helped the ladybugs."
Some shoppers took to the mall's official Facebook page this week to complain about the possibility of the bugs infecting the mall's food court, but, according to an MAO spokesperson, the bugs only live on the plants for their two-week life span and are maintained by staff.
"We've been doing this for years," the spokesperson said. "No ladybug takeover yet. Chances are you've visited the mall during this short period and have never noticed them. They are completely harmless."
The shopping mall currently houses 30,000 live plants that act as natural air purifiers for shoppers, according to the Mall of America blog. Since its opening in 1992, the facility has been using environmentally friendly procedures such as passive solar heating and an extensive recycling program.
© Copyright IBTimes 2023. All rights reserved.