8 Best WiFi Adapter For PC, Laptop On Amazon
This article uses affiliate links, which means if you purchase products through these links, we may earn a commission. Click here to see our
T&C
. For licensing please click
here
.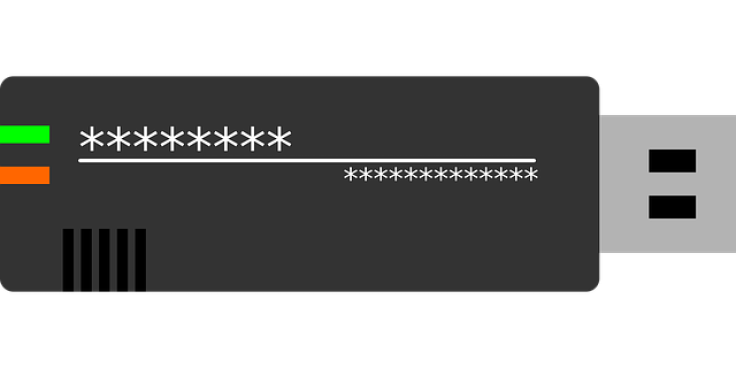 In an age where WiFi is becoming a part of daily life, it is good to know that not all computers have WiFi built in. Even if some of these computers do have a wireless internet connection, they might end up suffering from lag over time especially if they are at least over a year old. And it goes without saying that laggy Wi-Fi is a big problem whether you are playing highly competitive online games or streaming on-demand music, TV shows and movies.
It is for these reasons above that you will need a WiFi adapter that can be plugged onto the USB port/s of your laptops or desktop PCs. A WiFi adapter provides a faster WiFi internet speed in place of LAN or built-in WiFi connection. In addition, its plug-and-play convenience means you can remove it anytime when not needed.
With everything said, Amazon has some of the best WiFi adapters for your laptop or PC that help boost WiFi connectivity. Here are eight of them:
1. TP-Link Archer T2U Plus USB WiFi Adapter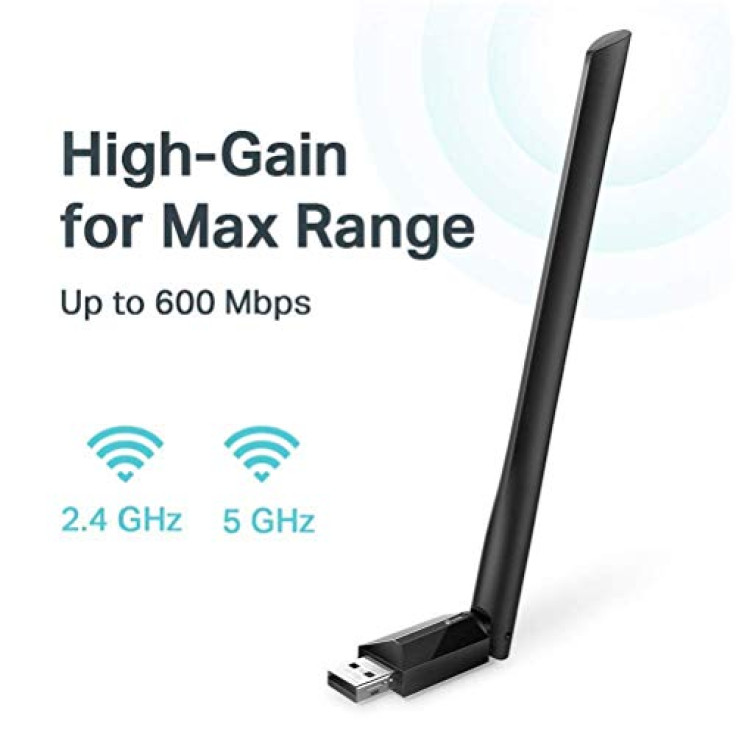 (photo from amazon.com)
Enjoy stable WiFi connection at home with the Archer T2U Plus. This Wi-Fi adapter from TP-Link features an adjustable, all-direction 5dBi antenna that greatly enhances its reception and transmission signal strength for improved experience and performance in different environments. Its support for 2.4GHz and 5GHz provides flexible connectivity, allowing your (older) devices to connect to the latest Dual-Band WiFi router for faster speed and extended range.
2. TP-Link Mini Archer T2U Nano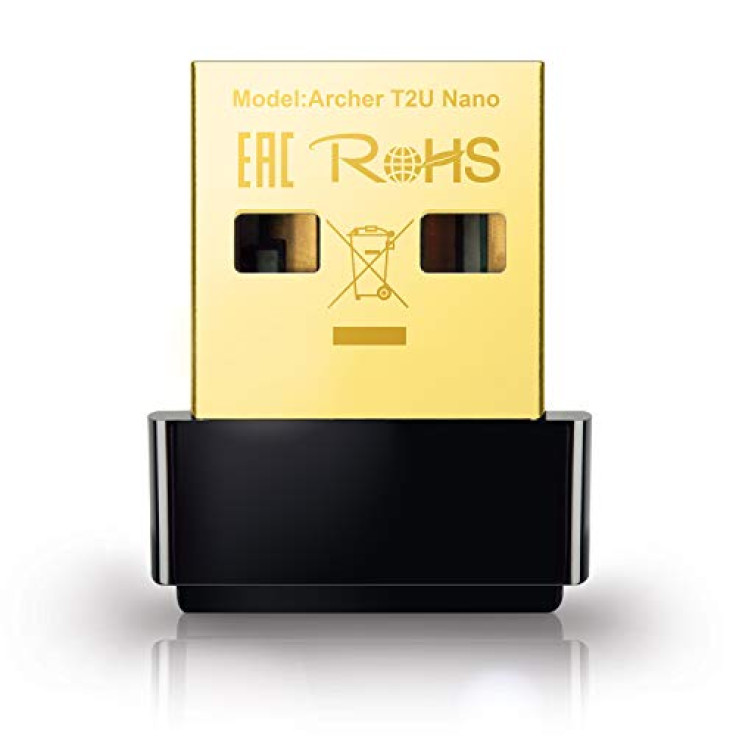 (photo from amazon.com)
Thanks to strong 2.4G/5G connection, the TP-Link Archer T2U Nano lets you enjoy lag-free internet wherever you are. Its miniature size and sleek design allows this WiFi adapter to be inserted into any USB port and left there, whether at home or during travel. It also follows WPA/WPA2 encryption standards, meaning your wireless connection is safe from digital intruders.
3. Blueshadow USB Wireless WiFi Adapter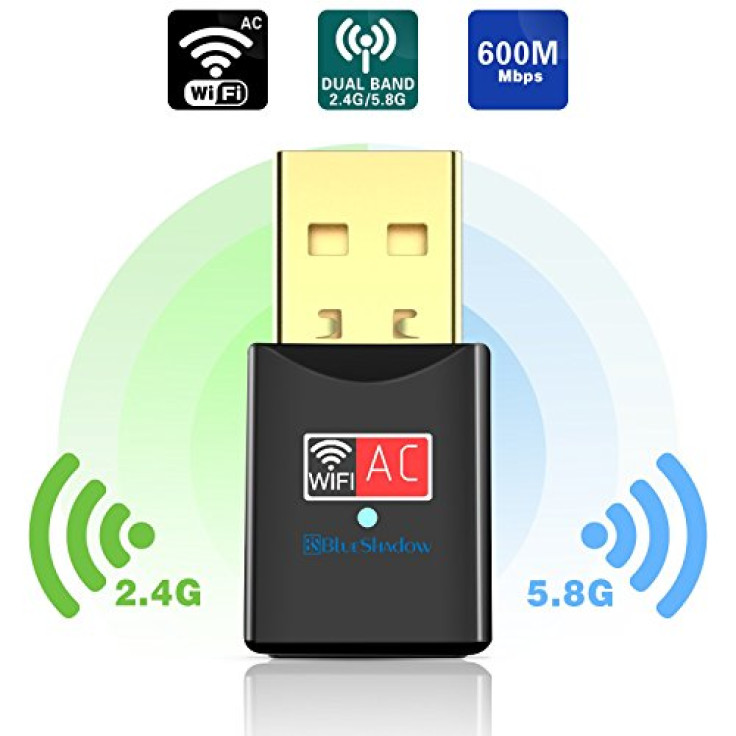 (photo from amazon.com)
BlueShadow's USB Wireless WiFi Adapter delivers high performance and advanced security in every use, with a 600Mbps wireless speed that is ideal for video and voice streaming as well as online gaming and support for various WiFi security standards, including WPA, WPA2 and WFA. The miniature size allows this adapter to easily connect to any USB port without blocking other ports.
4. Cudy WU600 WiFi Adapter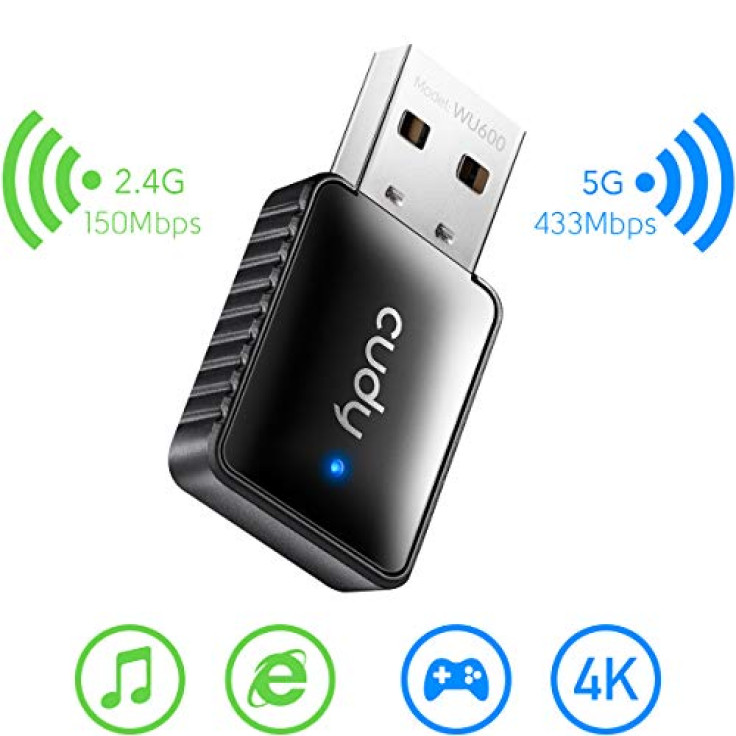 (photo from amazon.com)
Built using 802.11ac wireless technology, the Cudy WU600 Wi-Fi Adapter increases wireless speed up to three times. This lightweight, sleek and portable adapter offers two bands: 2.4GHz for simple tasks like web browsing, and 5GHz for bandwidth-intensive activities such as online gaming or HD video streaming. It also features a mode that allows you to turn your laptop or PC into a Wi-Fi hotspot.
5. Nineplus AC1200 USB WiFi Adapter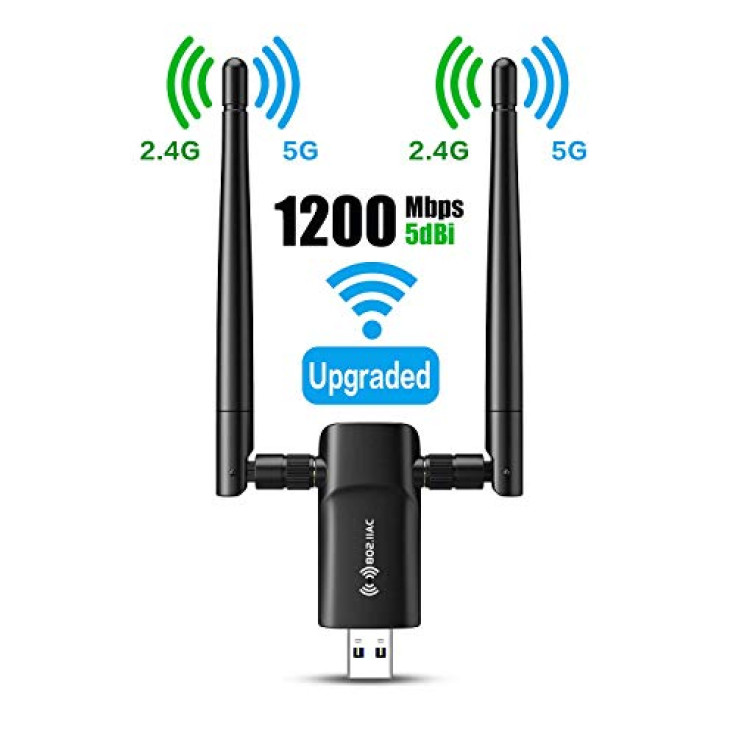 (photo from amazon.com)
With the Nineplus AC1200 USB WiFi Adapter, you can do all things faster online, whether you are surfing the net or streaming HD videos. It utilizes USB 3.0 technology for a 10x faster data transmission speed and has adjustable 5GHz and 2.4GHz antennas for variable but fast connection speeds that improve user experience and performance in different environments.
6. BrosTrend AC1 USB WiFi Network Adapter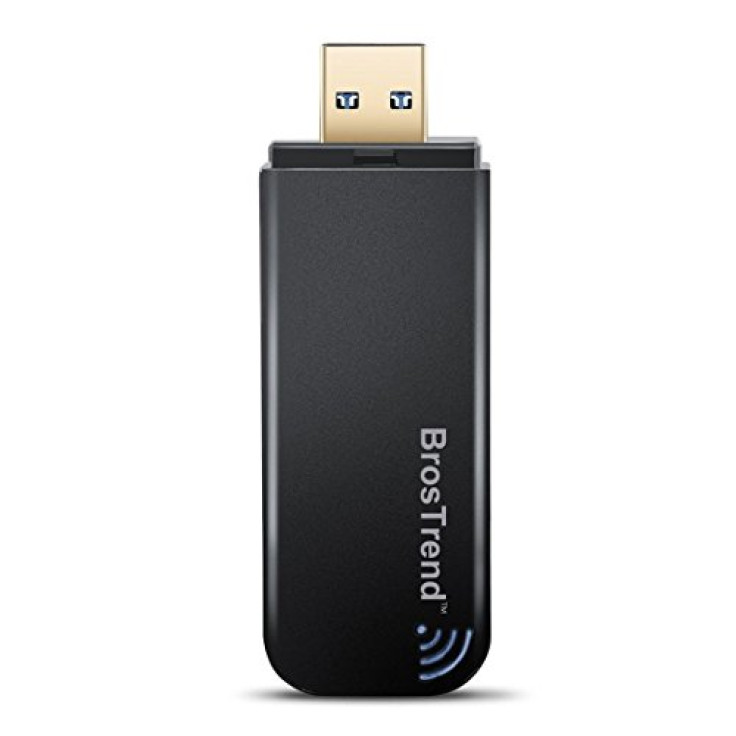 (photo from amazon.com)
Get faster and more stable wireless connection for surfing the net, streaming videos, online gaming and more with BrosTrend's AC1 USB Wi-Fi Adapter. It can be used to upgrade your computer to work with the latest dual band Wi-Fi routers for faster speed and better wireless range, and comes with a gold-plated USB 3.0 port that has a 10 times faster connection rate compared to USB 2.0.
7. BrosTrend Long Range USB WiFi Adapter
(photo from amazon.com)
The BrosTrend Long Range USB Wi-Fi Adapter brings ultimate Wi-Fi speeds, with a whopping 867Mbps wireless speed on a 5GHz WiFi band and a 300Mbps speed on a 2.4GHz band. It features a gold-plated USB 3.0 port for a more solid network connection, and comes with a USB cradle with a 5-foot-long extension cable that lets you place on nearly any spot for optimum wireless connection.
8. Techkey AC600M Wi-Fi Adapter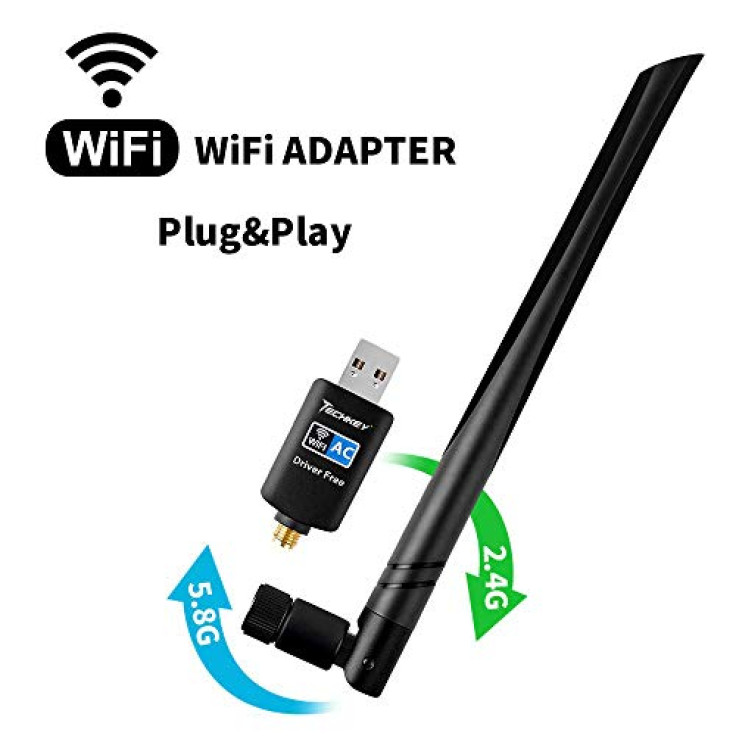 (photo from amazon.com)
With TechKey's AC600M Wi-Fi Adapter, you can kiss spotty Wi-Fi dead zones goodbye as it has a 100-yard wireless network coverage that lets you surf anywhere around the house. This plug-and-play adapter has two modes: Station mode for receiving Wi-Fi signals and AP mode for transmitting said Wi-Fi signals, and has an antenna that can be angled for faster connection speed and greater range.