Alercell Inc.'s Tenacious Response In Fighting The Global COVID-19 Crisis
* This is a contributed article. The IBTimes news staff was not involved in the creation of this article and this content does not necessarily represent the views of IBTimes. When you buy through links on our site, we may earn an affiliate commission. Here are our
T&C
. For licensing please
click
here.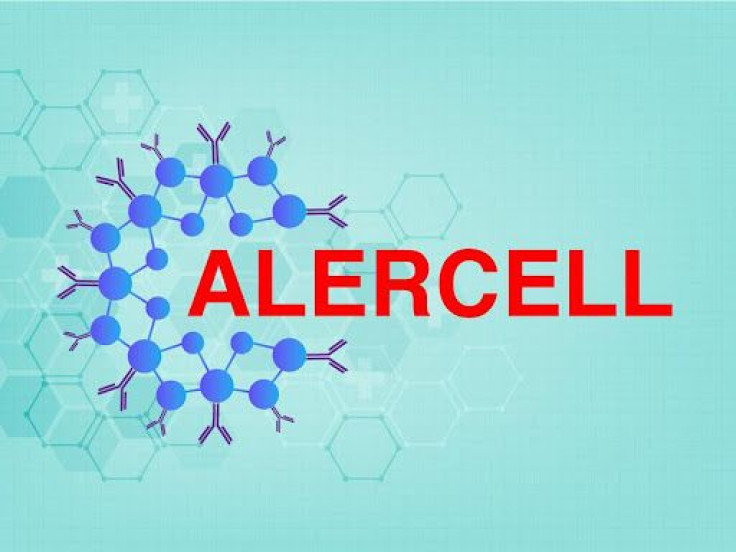 All of us have a role to play in halting the spread of the COVID-19 pandemic. SARS-CoV-2 (the virus that causes coronavirus illness, or COVID-19) can be prevented by following proven public health practices, such as wearing a mask, cleaning your hands, and avoiding big indoor gatherings. Testing as many persons as possible will also be beneficial.
Researchers at the National Institutes of Health (NIH) and elsewhere in the country are hard at work devising strategies for ensuring widespread availability and acceptance of fast and reliable diagnostic testing methods. Tests can help people find out if they have the SARS-CoV-2 virus and if they are at danger of infecting others, even if they don't show any symptoms. Preventing the transmission of infection is the best technique for returning to work or school safely.
The world has seen a huge rise in suspected COVID-19 cases. This has put a lot of strain on both public and private medical centers. Today, one of most common chances to spot and verify the disease is to use a lab-based test called reverse transcription-polymerase chain reaction (RT-PCR). Regretfully, testing abilities have been bounded in many regions of the world due to poor test kits. This has kept the variety of community health laboratory facilities from growing over a few at designated places.
Biotechnology firm Alercell is based in the city of Bozeman, Montana. It was created in 2020 by a group of medical professionals with a lot of experience in stem cell research, and the company's major goal is to produce an effective medication for the Covid-19 pandemic, manufacture it, and distribute it. A wide range of infectious disease treatments will be made available through Alercell's new expansion as well as new innovative preventative tests for grave illnesses such as cancer and leukemia.
Alercell, a biotechnology company situated in Montana and led by CEO Frederic Scheer, has proved its ability to withstand the challenges posed by COVID-19. In addition to the Luminostics clip COVID rapid antigen test and the antigen test collection kits, Alercell is distributing a number of Antigen and PCR products.
SARS COVID-19 in-vitro fast diagnostic test kits are being developed and manufactured by Alercell in Montana. The company has developed a patented technology that can identify cancer at its earliest stages, so that preventative measures can be put in place for the best possible health outcomes for patients.
Alercell's doctors are working with regulators to guarantee that the products given are in accordance with domestic regulators and international regulators, from Rapid Serology testing to PCR and freshly created saliva tests.
Rapid test antigen systems created, marketed, and supplied by Alercell are available around the world. Customers include blood banks, hospitals, commercial laboratories, medical clinics, government agencies and alternative care testing sites and plasma protein treatment enterprises.
"We are pleased to work with Luminostics because of the very high Sensitivity and Specificity of the Clip COVID Rapid Antigen Test. We believe that Luminostics technology is ahead of the competition. This new high-sensitivity antigen test is another example of Alercell 's commitment to providing people with the information they need to make important health decisions," a comment by Dr Alexandre Scheer, Chief Medical Officer of Alercell, Inc.
For the benefit of patients, Alercell works with pharmaceutical companies, labs, and other healthcare institutions to ensure that the most cost-effective medicines and speedy diagnostic tests are available when they are needed. Alercell is based in the United States, but it manufactures and stores its products in facilities across Europe and Asia, as well.
Alercell is also very active in preventative medicine. The CEO and the CMO of the company Dr. Alexandre Scheer MD are pursuing new medication and new testing methods using genetic research. Scheer believes that through genetic research we have the key to enhance early diagnostic and eventually detection prior to grave illnesses entering the body. Alercell is announcing the launch of a new Leukaemia RUO test in the United States. This test is targeting Leukaemia and can check up to 55 fusion genes allowing for diagnostic classification, disease prognosis classification, and assist in the formulation of precise treatment plans. According to Scheer it is" The most comprehensive quantitative detection reagents, providing precise detection solutions for treatment". In using such methods, the health system could end up saving significant amount of money and patients could be well treated long in advance to the painful chemotherapy treatments. Scheer is very sensitive to this topic as he himself fighting a grave cancer and is going thru the motion of all these difficult treatments. "I want to give people the opportunity to know long in advance to avoid what I am going through", said Frederic Scheer Alercell CEO.
Frederic Scheer, the co-founder of Alercell, inc., is a former investment banker and biotechnologist who has a proven track record of successfully listing numerous start-up firms on the Bulletin Board and the NASDAQ. For the past two decades, he's worked in the chemical and alternative technology businesses. Mr. Scheer is the holder of fifteen US patents in the biotech and nanotech fields. He was the founder of two publicly traded biotech firms on the NASDAQ. The University of Paris and the Institut d'Etudes Politiques de Paris awarded Mr. Scheer two doctorates in law and an MBA.
NOTE: This article is a contribution and do not necessarily represent the views of IBTimes.
FOLLOW MORE IBT NEWS ON THE BELOW CHANNELS