Alleged Islamist Accused Of Destroying Historic Timbuktu Buildings Sent To International Criminal Court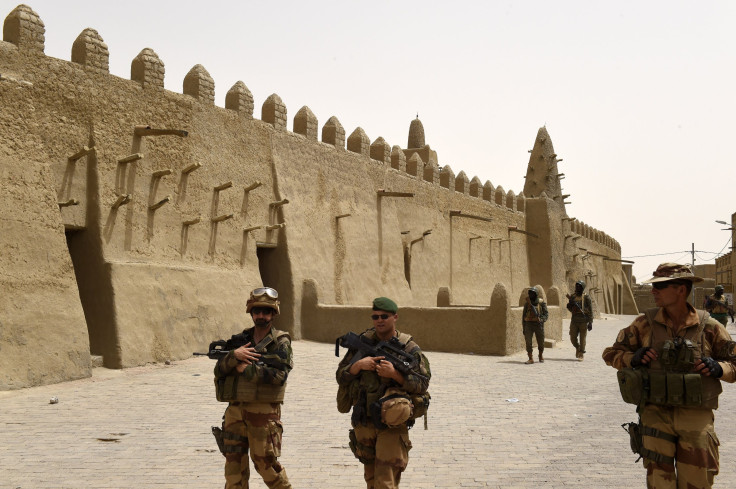 An Islamic extremist has been arrested over his alleged involvement in the demolition of religious historic buildings in the city of Timbuktu in Mali in 2012, and sent to the International Criminal Court (ICC) Saturday for trial. The accused, Ahmad Al Mahdi Al Faqi, known as Abu Tourab, is reportedly the first suspect in ICC's custody to be charged with war crimes of destroying historical monuments.
Authorities of Niger surrendered Al Faqi to the court following an arrest warrant issued on Sept. 18. Al Faqi was transferred to The Hague early Saturday, the Associated Press (AP) reported, adding that a specific date for his arraignment was not immediately set.
"This is the first case to be brought before the ICC concerning the destruction of buildings dedicated to religion and historical monuments," ICC said in a statement. The court has evidence that "establish reasonable grounds to believe that Mr Al Faqi is criminally responsible for having committed, individually and jointly with others, facilitated or otherwise contributed to the commission of war crimes."
According to an ICC statement, Al Faqi was a member of an Islamic extremist group called Ansar Dine, which has links to al Qaeda that controlled northern Mali in 2012. Before being driven away by a French military intervention in March 2013, Islamic radicals destroyed 14 of Timbuktu's 16 mausoleums, condemning them as objects of idolatry.
Al Faqi is charged with the destruction of 10 historic buildings in Timbuktu, including mausoleums and a mosque. Prosecutors claimed that he was associated with an Islamic court set up by extremists in Timbuktu, and participated in executing the court orders, AP reported, adding that details of Al Faqi's arrest were not immediately available.
Timbuktu, which is listed as a World Heritage Site by Unesco, was considered the center of Islamic learning between the 13th and 17th centuries. The city once hosted nearly 200 schools and universities that received thousands of students from all over the Muslim world, BBC reported.
© Copyright IBTimes 2023. All rights reserved.