Amazon Review Policy Under Fire: Indie Authors Call For Change In 'Big Brother' Policing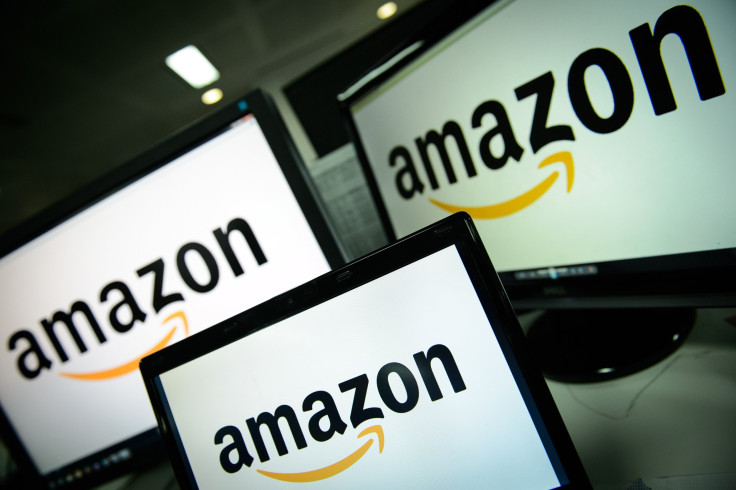 Success, it's been said, is all about who you know -- just don't get to know too many people unless you want the world's largest online book publishing platform to penalize you for it.
Thousands of independent authors are asking Amazon.com Inc. to change a controversial policy that prohibits users from reviewing books written by people they personally know. The policy is meant to cut down on the willful shilling of books by close friends and family, but members of the relatively insular independent publishing community say the rules are restricting their ability to offer or accept honest criticism from others in their peer group. They also say the detection system is highly flawed, and as Amazon has gotten more aggressive at policing it, perfectly legitimate reviews are getting caught in the algorithmic crosshairs.
"Reviews have been disappearing," said Jas T. Ward, an author based in Galveston, Texas, who has five books for sale on Amazon, most published through an independent publishing house.
In a phone interview, Ward said about a dozen readers have contacted her over the last two months to say they had tried to review her book but were told by an automated message that the reviews violated Amazon's guidelines. In traditional Amazon fashion, little information was given about such violations.
"Amazon is really great about not telling you how or why they do anything," she said. "As an author, it's frustrating. It's almost like playing a mystery game."
Then on Thursday, Imy Santiago, an independent author, wrote a blog post describing an incident in which, she says, Amazon erroneously determined that she personally knew an author whose book she tried to review. Santiago received a message saying the review was ineligible because her account activity "indicates that you know the author." She escalated the issue with Amazon support, but to no avail.
"I pay for my eBooks," Santiago wrote. "I take the time to read and review books I love. The Big Brother mentality Amazon is employing is appalling, and crosses an ethical line of unfathomable proportions."
After reading Santiago's post, Ward decided to launch an online petition asking Amazon to revise the policy. Within a few hours, it had attracted several hundred signatures and was growing rapidly as of late Thursday afternoon. (Update: By Saturday it had almost 5,000.)
A spokesperson for Amazon did not immediately respond to a request for comment.
Ward said many authors would simply like to see a more permissive policy toward what is a common phenomenon throughout the online world. Readers, she said, should be left to decide for themselves which reviews are authentic and untainted by bias. "I think our readers are far more intelligent than Amazon is giving them credit for," she said. "Our readers know that friends and family are going to support us, and there's nothing wrong with that."
Amazon's policy is not new, nor is it uncommon in the larger ecosphere of online review platforms, many of which have varying conflict-of-interest standards. Amazon says in its "customer review creation guidelines" that the policy helps preserve the integrity of customer reviews, but authors say they are growing frustrated by the company's automated and often haphazard overreach.
In her blog post, Santiago wondered what methods Amazon was using to determine that authors and reviewers are linked. "What quantifiable and verifiable ways is Amazon using to determine if I know the author of a book, or not?" Santiago wrote.
Good luck finding out. Amazon's stance, a typical one in the tech world, is that its systems are proprietary, and therefore it is unable to share details about its decision making.
Ward said Amazon's notoriously non-negotiable one-way conversations are part of the reason she and many authors have a love-hate relationship with the Seattle-based online retail behemoth.
"I'd be different if they'd tell us why they're doing what they're doing, or why they came to this decision, but they're not," she said. "They're basically saying, 'You're just going to take it, and you're going to eat it, and you're going to choke on it and you're going to like it.' And that's just not a good mentality."
This article has been updated to reflect additional information from Imy Santiago. Christopher Zara is a senior writer who covers media and culture. News tips? Email me. Follow me on Twitter @christopherzara.
© Copyright IBTimes 2022. All rights reserved.
FOLLOW MORE IBT NEWS ON THE BELOW CHANNELS