Amazon Urged To Ban Foie Gras: Animal-Rights Group Calls Retailer A Lame Duck Over Controversial Food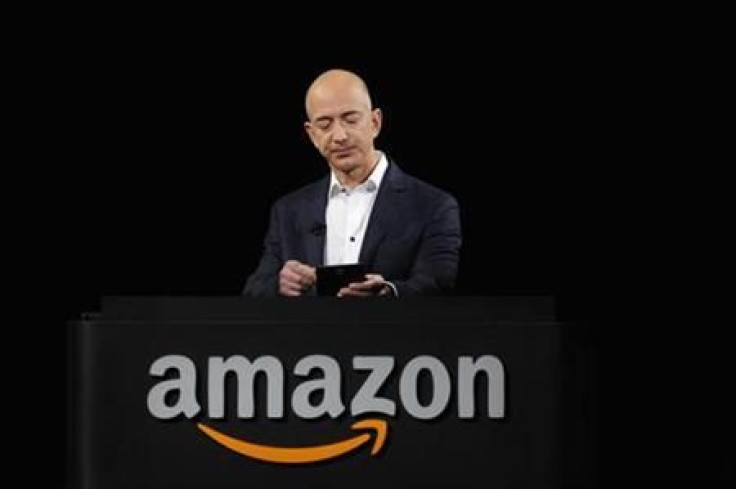 An animal rights group hopes to put an end to foie gras by ruffling Amazon's feathers.
Following an investigation in which it claims to have uncovered habitual animal cruelty at the largest foie gras producer in the United States, Mercy for Animals, a Los Angeles-based activist group, launched a campaign called Amazon Cruelty, which is calling on Amazon.com Inc. (NASDAQ:AMZN) to ban foie gras products from its website.
Production of foie gras, which is made from enlarged duck or goose livers, is highly controversial as it is believed to involve gross mistreatment of the animals. The food product is illegal in several countries and was banned in California last summer, a move that stirred the ire of President Francois Hollande in France, where the dish is considered a delicacy.
In a phone interview, Ari Solomon, director of communications for Mercy for Animals, said the dish is no treat for the ducks that are "tortured" to create it.
"The process involves force-feeding ducks by shoving metal tubes into their mouths, which produces a diseased liver," he said.
Solomon said the Amazon Cruelty campaign was launched after a recent investigation in which an activist went undercover as an employee at Hudson Valley Foie Gras, LLC, in upstate New York, which is believed to be the largest producer of foie gras in the country. He said the person worked there for a little less than a month, and during that time, documented animal abuse with a video camera.
Disturbing video posted to AmazonCruelty.com shows graphic images of dead and bloodied ducks, as well as workers grabbing ducks around the necks and forcefully shoving tubes into their mouths. Solomon said the footage was shot at Hudson Valley Foie Gras.
Marcus Henley, operations manager for Hudson Valley, did not immediately respond to a phone call seeking comment. The facility has long defended its methods, however, and has even invited skeptics to visit Hudson Valley Foie Gras and see for themselves. In a video uploaded to YouTube in 2009, details what it called the "Hudson Valley Method" of foie gras production, which it says was developed with the help of duck physiologists and animal-behavior scientists. It says the method causes no harm to ducks.
Mercy for Animals disagrees. For its new campaign, the group says it is targeting Amazon because the online behemoth stands apart from large retailers like Costco Wholesale Corporation (NASDAQ:COST), Safeway Inc. (NYSE:SWY) and Target Corporation (NYSE:TGT), all of which have refused to sell foie gras. According to a petition on the Amazon Cruelty website, Amazon has come down on the side of animal rights in the past, barring the sale of whale meat, shark-fin soup and animal-fighting videos.
Amazon, which is typically tight-lipped in the face of public criticism, did not respond to a request for comment, and Solomon said his group has yet to hear from the company on the matter.
Currently, a search for "foie gras" on Amazon.com calls up 2,587 results.
Got a news tip? Send me an email. Follow me on Twitter: @christopherzara
© Copyright IBTimes 2023. All rights reserved.