American Airlines Hires Ink Global To Relaunch 'American Way,' In-Flight Magazines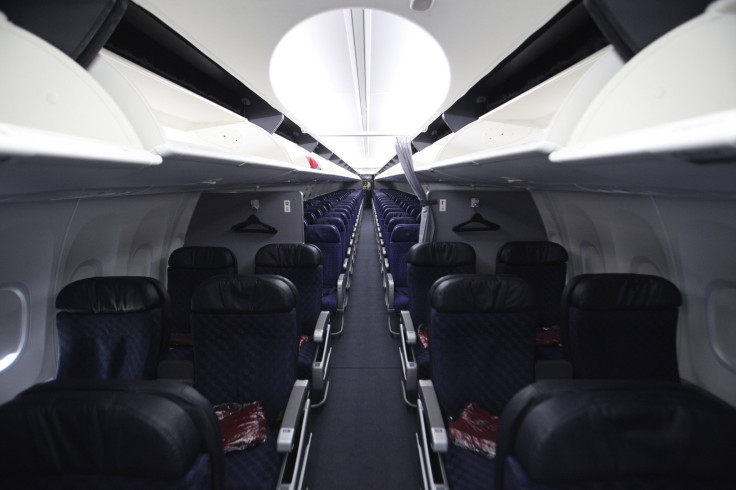 The world's largest airline is getting out of the publishing business. American Airlines Group Inc. (NASDAQ:AAL), which finalized its merger earlier this year with US Airways, will partner with Ink Global to produce its American Way magazine and two other in-flight publications.
The companies are expected to announce the partnership later Tuesday. American Way reaches 193 million people every year, and Ink will also relaunch Celebrated Living, the airline's first- and business-class title, as well as Nexos, a magazine produced in Spanish and Portuguese.
"This is an important juncture in airline history, a landmark merger, and we are excited to be working with the largest airline in the world," said Michael Keating, Ink's founder and director of business development. "We're going to build on the associated websites for each publication, as well as mobile apps that go along with that."
Ink, based in London, already produces 36 magazines in 18 languages for air and railway companies around the world, reaching 677 million passengers a year, it says. Keating said Ink will develop smartphone apps for the publications, and also digitize American Way's archives.
"American Way has a huge following, so we're excited to release the archives so that passengers in-flight, on whatever device they have at the time, will be able to view them," Keating said. "We are also going to relaunch the website and completely relaunch the magazines."
Ink will work with the current editor of American Way and author Adam Pitluk to relaunch the magazine. Pitluk said he was "monumentally encouraged" by Ink's experience with mobile apps and global footprint as he tries to move away from standard travel coverage.
"I've tried to move away from being a straight up travel magazine," Pitluk said. "And its not for any reason other than wanting to be something for everybody, in flight. Although people are flying, a lot of them are business travelers, where travel is more of a necessity than for pleasure."
Pitluk said he wants American Way to go beyond being just a standard part of an in-flight experience, but also as a go-to source for travel tips.
"If somebody wants to know about the best boat drinks in Belize, we've got them covered, but if they're looking for a story about some international business trends, they know that they could come to us too," he said. "And Ink realizes that. If you only write about travel for leisure, you alienate a certain segment of your readership."
Unlike a lot of magazines, American Way has managed to hold on to its ad pages. The magazine tallied 218.42 in the first quarter, up 2.8 percent from 212.50 in 2013, according to the Magazine Association's Publisher's Information Bureau. The association estimates American Way brought in $21.5 million in ad revenue in 2013.
Mergers in the airline industry have vastly culled the field of in-flight magazines. Titles like Continental Pacific (Continental Airlines) and World Traveler (Northwest Airlines) disappeared as those airlines were gobbled up by United and Delta Air Lines Inc. (NYSE:DAL).
Pitluk said working with a company dedicated to publishing, instead of air travel, would help the magazines in the long run. American Airlines attempted to get mobile apps for American Way and its other publications off of the ground before, to no avail.
"The primary business of American Airlines is running an airline and Ink's primary role is publishing magazines, so it's a partnership that makes sense," he said. In that last year, Ink has hired a digital team of 50, including Chee Wong, former chief technological officer for Shazam Entertainment Ltd., the producers of the song-finding app.
"What you're finding with a lot of the media agencies is that they want multiplatform," Keating said. "Of course there are some advertisers who only want print, but we have advertisers who understand that there's a capability of reaching passengers at every step of the journey, on the way to a destination as well as off of the plane."
Ink has added merchandising to its digital products with great success, Keating said, and everything from boarding passes to email confirmations offer revenue opportunities. "We can send a media offer for an advertiser that's highly targeted" with passenger data Ink receives from airlines, Keating said. "If a family books a vacation, a mother might get a skincare product for something to buy in the airport, the dad might get a carpark offer for the destination, and the kids might get a highly targeted advertisement for an attraction at their destination."
FOR FREE to continue reading
✔️ Unlock the full content of International Business Times UK for free
offer available for a limited time only
✔️ Easily manage your Newsletters subscriptions and save your favourite articles
✔️ No payment method required
Already have an account? Log in
© Copyright IBTimes 2023. All rights reserved.