American Gun Ownership Falls To Record Low: Survey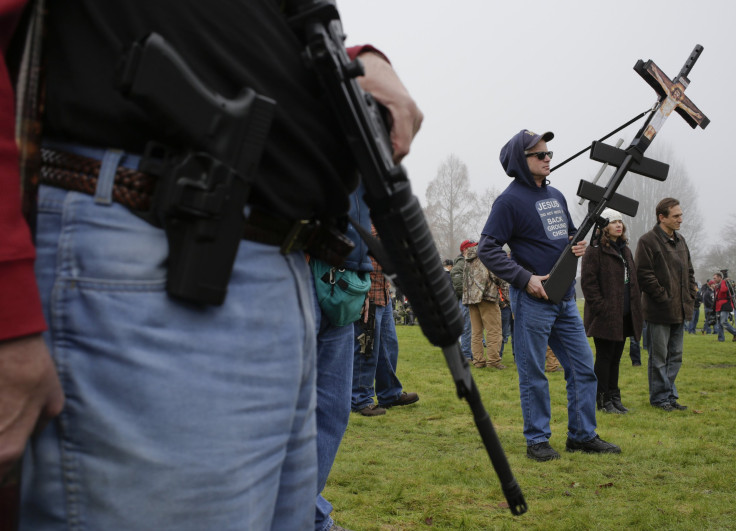 The number of people who own guns has declined dramatically since 1975, but overall sales are increasing, as a shrinking number of owners purchase ever more guns. The number of Americans living in a household with at least one firearm is at the lowest level recorded, according to the latest General Social Survey (GSS), which released its data for 2014 this week.
The GSS found that 32 percent of Americans either own a firearm or live with someone who does, tying the record low only seen earlier in 2010, The Associated Press reported. This marks a significant decline since the 1970s and 1980s when about half of all Americans had a gun in their household. However, a growing number of firearms are now concentrated in the hands of fewer people than they were in the 1980s, the survey found.
The decline is likely due to the falling popularity of hunting, AP reported. In 1977, 32 percent of people said they lived in a household with at least one hunter. The latest figures show less than half of that number.
The General Social Survey is conducted by NORC, an independent research organization based at the University of Chicago.
The survey comes in the face of a boost in gun sales, with pre-sale background checks jumping by 2 million in 2009, CNBC reported. Production also jumped 31 percent between 2011 and 2012, the latest year for which numbers are available, according to figures from the Bureau of Alcohol, Tobacco, Firearms and Explosives. The rise has been attributed to President Barack Obama's reelection in 2012 and his attempts to introduce harsher gun laws, and a trend of increased production during Democratic presidencies, Bloomberg reported.
In 2014 from January through July, pre-sales background checks totaled 6.95 million, a rise of 88% compared to the same period in 2005, according to National Shooting Sports Foundation, a trade association for America's firearms industry.
The Pew Research Center also found growing support for gun owners, with more Americans favoring gun rights over gun control for the first time in over two decades. The percentage of people who support the requirement of a permit for gun ownership is also at its lowest level since 1987, according to GSS.
The GSS also found a shrinking gender gap in gun ownership, with 35 percent of men owning a gun, down from 50 percent in 1980. The percentage of women with guns has been almost steady since 1980, with 12 percent now claiming they own a gun. Those over the age of 65 are also significantly more likely to own a gun, with 31 percent owning a gun compared with only 14 percent of adults under 35.
The survey also found that higher-income households were more likely to own a gun than those in lower-income households. Gun ownership rates also varied by race, as 4 in 10 white Americans lived in households with a gun compared with less than 2 in 10 blacks and Hispanics, the survey concluded.
© Copyright IBTimes 2023. All rights reserved.
FOLLOW MORE IBT NEWS ON THE BELOW CHANNELS