Anti-Semitism In France 2016: Amid Jewish Exodus To Israel, Rabbis And Scholars Fight To Preserve Traditions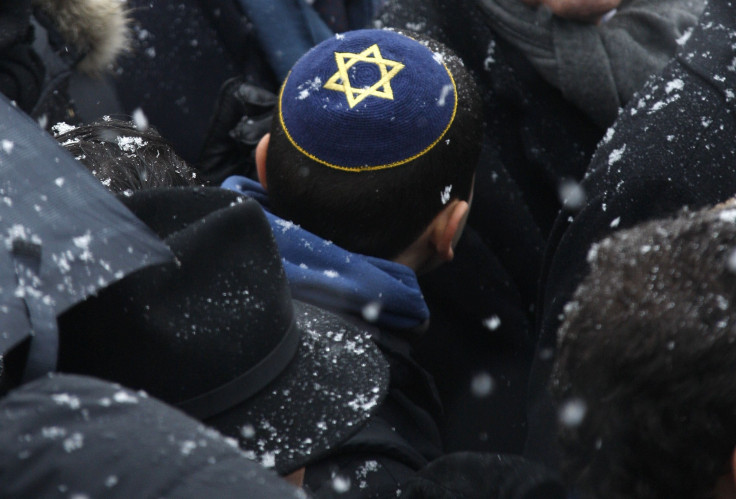 As the plane touched down in Israel from Paris in the summer of 2014 packed with dozens of French Jews full of hope for their new lives in Israel, a devastating conflict in the Gaza Strip raged. Israeli authorities directed new arrivals on what to do if their plane was attacked by rocket fire from militants in Gaza, and Avi Mayer of the Jewish Agency, a group that works with people who want to move to Israel, asked passengers about their plans for the future and if they were afraid.
"Afraid?" said one Parisian. "No. I left my fear behind in France."
Thousands of French Jews have left their country to move to Israel, the U.S. or the U.K. in the past few years, as anti-Semitic far-right wing politics have grown stronger and the threat of Islamic extremism has become a daily source of fear in many neighborhoods. In the year following attacks on a kosher supermarket in Paris, 9,000 French Jews left the country to move to Israel — compared with 1,900 five years earlier. While scholars and community leaders reported a growing incidence of anti-Semitism, many of them said the only way to prevent prejudice from spreading and to preserve their culture was to stay in France and fight for their rights.
"I am in favor of people staying and affirming their culture ... all the more since it is threatened," said Israël Cemachovic, president of the Jewish Religious Association in Dijon in eastern France. With an influx of predominantly Muslim refugees from Syria, Cemachovic noted that the Jewish population would shrink in comparison. "We are already a minority, and we will become an even smaller minority," he said.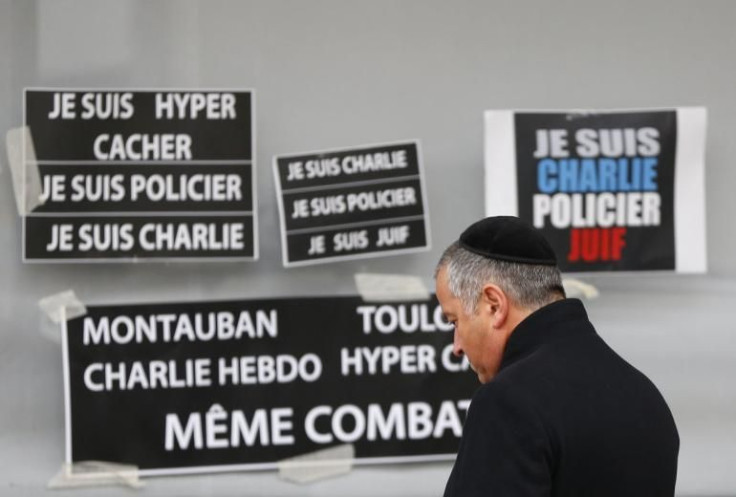 Anti-Semitism, in the form of terror plots on synagogues, physical attacks on Jewish people and hateful graffiti, has blossomed in the past five years, with one of the most high-profile attacks occurring last year. A self-proclaimed Islamic terrorist who pledged allegiance to the group known as ISIS stormed a kosher grocery store south of Paris Jan. 9, 2015, taking dozens of hostages in an attack that left four dead and sent shock waves throughout Jewish enclaves in the nation and beyond.
At least 1 in 10 Jews in France have been physically assaulted for their religious identity, according to a recently published survey in the Journal de Dimanche, a French newspaper. While Jewish people account for less than 1 percent of the French population, attacks on Jews have risen by sevenfold since then 1990s and 40 percent of all hate crimes in 2013 were committed against Jews, according to a study conducted by the European Jewish Congress and Tel Aviv University in Israel.
A series of widely reported attacks on the Jewish community, including a January incident in which a Muslim teen attempted to behead a Jewish school teacher on the streets of Marseille, have continued to highlight an escalating problem of anti-Semitic behavior. Meanwhile, the far-right National Front party, which used to be openly anti-Semitic but has attempted to change its image, has rapidly gained momentum ahead of presidential elections in 2017.
"The primary cause of this growing insecurity is the unholy trinity of the far right, the far left and Islamic extremists," said Mayer of the Jewish Agency. "The fact that so many French Jews feel as though they can't walk around their hometowns with symbols or articles of clothing that identify them as Jewish ... that produces a very real sense of insecurity."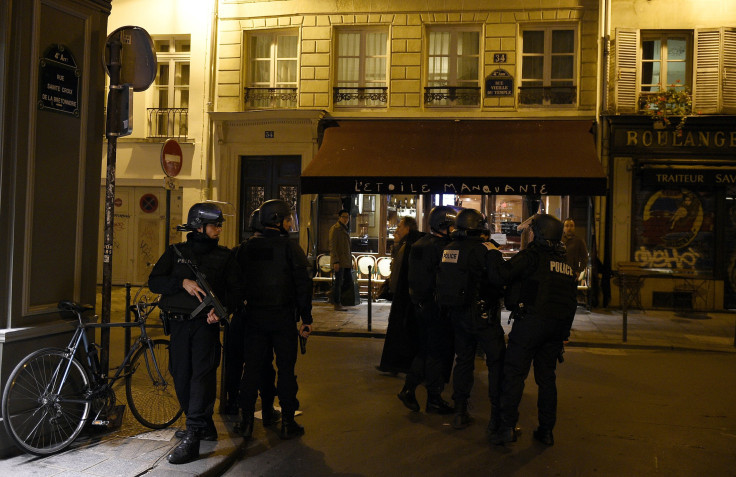 Despite mounting threats and fears, many rabbis, scholars and other leaders throughout the Jewish community have encouraged French people to stay, arguing that anti-Semitism will only grow as the French-Jewish population dwindles, while the nation loses an important part of its culture and history. With an estimated 500,000-600,000 Jews in the country, France has the largest Jewish population in Europe and the third-largest in the world, behind Israel and the United States.
"We must never abandon France, that's certain. We must always fight," said Jean-Francois Bensahel, president of the Union Libérale Israélite de France, one of the oldest reform temples in France. "We have a responsibility."
The problem of anti-Semitism does not exist throughout the country, nor is it promulgated on a state level, according to several Jewish leaders in France. French law makes it illegal, for instance, to deny any of the established facts surrounding the Holocaust, and hate speech toward Jews or any other minority group is treated as a crime.
The type of anti-Semitism that has pushed Jewish people to leave is concentrated in certain, often urban, neighborhoods where clashes between France's large Muslim community occurred with Jews, often over an ongoing conflict between Israel and the Palestinian territories. Amid violent conflict in Gaza in 2014, various demonstrations ended in violence, where in at least one instance pro-Palestinian activists shouted "Death to Jews!" and painted a swastika on a statue in place de la Republique, a square in central Paris.
"The majority of people who are going to call you 'dirty Jew' in the street are Muslims, not French, at least 99 percent of the time," said Moshe Sebbag, rabbi for the Grand Synagogue of Paris, one of the largest temples in the city. While scant statistical reports are available in France concerning the ethnic or religious identities of perpetrators of anti-Semitic crimes because of secularism laws, there is a perception among many French citizens that a high proportion of such crimes are being committed by Muslims or Palestinian sympathizers.
Jewish people have a long history in France, and one that is riddled with contradictions. Jewish families have raised children, owned businesses and participated in public life as early as the first century when Paris was part of the Roman empire, while anti-Semitism has flourished for just as long. Jewish people were alternately exploited, welcomed, abused, glorified and deported in their 2,000-year presence in the nation.
By the 19th century, while a social snobbery remained toward Jewish people, many Jewish citizens had risen to top business, military and political positions — something that was nearly impossible in many neighboring European countries, such as Germany or Spain. While there were some prominent Jews in Germany, they were categorically regarded as noncitizens up until the 1800s, and a series of anti-Jewish demonstrations called the Hep Hep riots pushed many Jewish people to flee the country throughout this period. In France, however, Jewish citizens were not just tolerated but were welcomed into nearly all areas of society, according to Michael Shurkin, a Jewish historian and senior political analyst with the Rand Corp.
Some of the most famous French cultural figures came from Jewish heritage, including authors Marcel Proust and Georges Perec, musician Serge Gainsbourg, stage star Sarah Bernhardt, and contemporary actors like Eva Green and Gad Elmaleh. During the rise of fascism in Europe in the 1930s, France even had a Jewish prime minister, Léon Blum, who served three terms.
Some Jewish leaders who have spoken against the ongoing exodus to Israel have argued that the prominent contributions to French society made by Jews were part of the reason why they should not leave. "We are French; we must stay in France," said Jean-Paul Chagnollaud, director of the Institute for Mediterranean and Middle Eastern Studies, a nonprofit think tank based in Paris. "We must fight to get out of this period."
The rising problem of anti-Semitism is not just a threat to Jews but to all French people, according to Yosef David Cohen, 57, who has served as a rabbi in Paris for 14 years. Attacks on French Jews should be treated as an attack on French principles of liberty and equality, Cohen said.
"We must not give this victory to the enemies of order, of humanism and of humanity," he said.
© Copyright IBTimes 2023. All rights reserved.