Apple Targets Google At WWDC 2014 With OS X Mavericks, iOS 8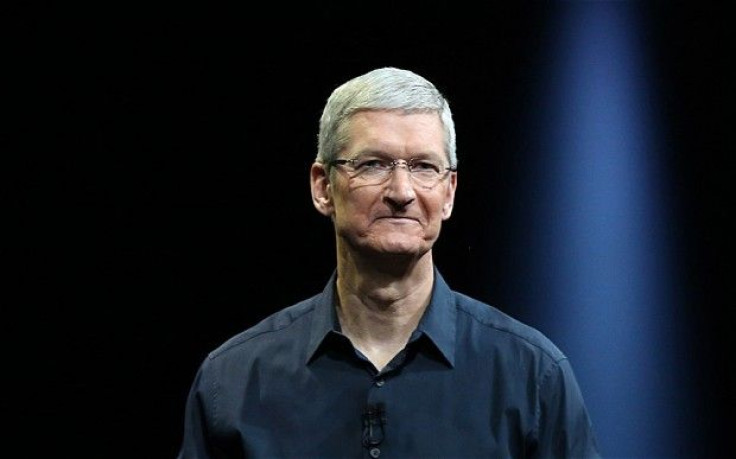 Apple fired several shots at Google at the kickoff of its annual Worldwide Developers Conference on Monday with new search-related features that aim to keep consumers in its ecosystem.
Apple Inc. (NASDAQ:AAPL) said it will release iOS 8 for iPhones and iPads, and OS X 10.10 Yosemite for Macs this fall. The updates will make iOS devices operate more seamlessly with their Mac brethren, Apple said, but many appear to directly target rival Google Inc. (NASDAQ:GOOGL).
On Macs, Yosemite will allow Spotlight, OS X's integrated search function, to show results that include movie showtimes, unit conversions and news headlines – the kind of information people now get by opening a Google search in their browser. Google's search engine is the company's most profitable business, and it has been updating results over time to include more information to keep users on its pages, where it can serve them advertisements and prevent them from navigating away to Web content that would do the same thing.
Taking a page from Google's playbook, Apple will attempt to keep some of those users away from the search engine. According to Jan Dawson, an industry analyst who heads Jackdaw Research, Apple is not trying to destroy Google's search business but it may have a negative impact all the same.
"Apple wants to reassert itself as the main company that its users have a relationship with," Dawson said. "The more a user identifies positively with Google's services and ecosystem, the stronger that pull is going to be towards Android."
Apple's shots at the search giant are, in effect, another battle in a war between the two tech giants that began with Google's introduction of Android. It reminded Dawson of WWDC 2012, when Apple removed YouTube as a default app from iOS 6 and introduced its own mapping software to undercut Google Maps.
"Apple was happy for Google to play a major role in the iPhone at first, because Google didn't have its own OS," Dawson said. "When Android was introduced -- and in Steve Jobs' perception, ripped off the iPhone -- that relationship became strained."
Now, Apple is targeting Google's most profitable business with features like the new Spotlight and even Siri. Dawson said the move is primarily to protect Apple's ecosystem, which could be negatively affected by Google's.
"If I'm on the iPhone using all Google services, I might think about getting an Android," Dawson said. "That way, I don't have to keep working around all of Apple's default apps."
Apple also announced iCloud Drive on Monday, a new way for its users to store files in the cloud. iCloud Drive makes everything it stores visible through OS X's Finder feature, including files and photos from iOS. That means information is synced across all devices for Apple users, whether they use Macs, iPhone, iPad, or even Windows. Google's own Drive has offered a similar way to share files between devices and view them from different operating systems since 2012.
Apple also integrated several features that previously existed on Android in iOS 8, including the ability to offer interactivity with apps from the notification screen, a feature it calls widgets. The widget feature on Android, which allows for interactive notifications as well as small boxes that can be added to a user's home screen, has long been touted as one of the OS' greatest strengths over the iPhone's OS.
Apple also introduced a mode that allows its digital assistant, Siri, to respond to a user's voice without any other input. The hands-free feature allows iPhone users to initialize a conversation with the service by saying "Hey Siri," followed by a command or request for information, like "What will the weather be like in New York today?" Google introduced a similar feature to Android with Google Now last year with the introduction of Motorola's Moto X smartphone, but the feature is still limited to specific devices.
Google, which holds its own developer conference, called I/O, in late June, will have a chance to respond with the next version of Android. Only time will tell if Apple's anti-Google strategies will work this fall or end up creating customer frustration like its botched delivery of Apple Maps.
© Copyright IBTimes 2023. All rights reserved.