Asian Stocks Fall On Weak Japan Data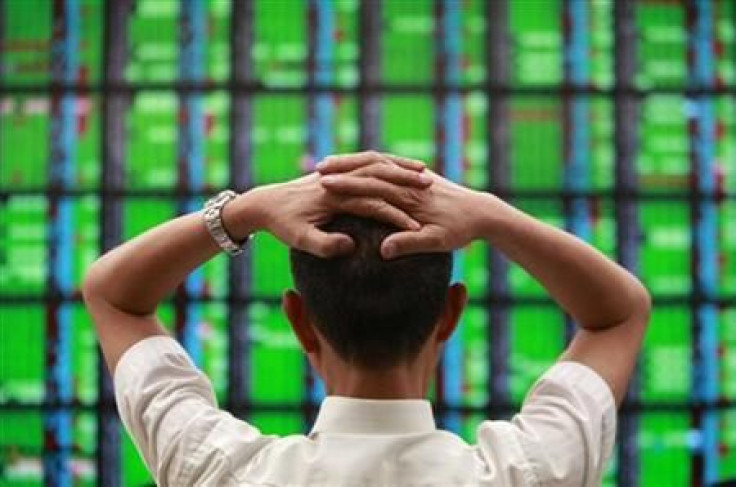 Most of the Asian markets fell Thursday as investor sentiment was weighed down by the weak machine orders data from Japan, giving further indication of the soft global demand and the worsening economic growth.
Chinese Shanghai Composite dropped 0.19 percent or 3.97 points to 2115.97. Hong Kong's Hang Seng was up 0.11 percent or 23.39 points to 20942.99. Among the major losers were Sino Land Co Ltd (0.99 percent) and Esprit Holdings Ltd (0.93 percent).
Japan's Nikkei Stock Average was down 0.27 percent or 23.61 points to 8572.62. Among the major losers were Ajinomoto Co Inc (2.98 percent), Chiyoda Corp (2.65 percent) and Sharp Corp (2.61 percent).
South Korea's KOSPI Composite Index fell 0.20 percent or 3.81 points to 1944.41. Shares of Samsung Electronics Co Ltd dropped 1.36 percent and those of LG Electronics Inc gained 0.15 percent.
India's BSE Sensex rose 0.18 percent or 34.18 points to 18665.28. Among the major gainers were Unitech Ltd (3.24 percent), Indian Oil Corp (1.05 percent) and Crompton Greaves (1.04 percent).
Japan's core machinery orders fell in August compared to that in the previous month showing that there is an urgent need to take additional measures for enhancing the growth potential of the economy. According to the data released Thursday by the Cabinet Office, Japan's core machinery orders declined 3.3 percent in August down from 4.6 percent increase in July.
Meanwhile, the Bank of Korea (BoK) cut its base rate by 25 basis points to 2.75 percent in a measure to loosen the policy to boost the country's economic growth. Investors sense that further measures will be necessary to revive the economic growth. "We think policy should be loosened again sooner rather than later. However, the BoK has shown a preference for moving slowly. As such, we think the next 25bp rate cut will probably come in early 2013," Sukhy Ubhi, an economist at Capital Economics, said.
Also weighing down the market sentiment was the decision by Standard & Poor's to cut the sovereign credit rating of Spain to BBB-minus down from BBB-plus. "In our view, the capacity of Spain's political institutions (both domestic and multilateral) to deal with the severe challenges posed by the current economic and financial crisis is declining," S&P said in a statement.
© Copyright IBTimes 2023. All rights reserved.