'Assassin's Creed Syndicate' Animated Short Gives New Look At Game's Leads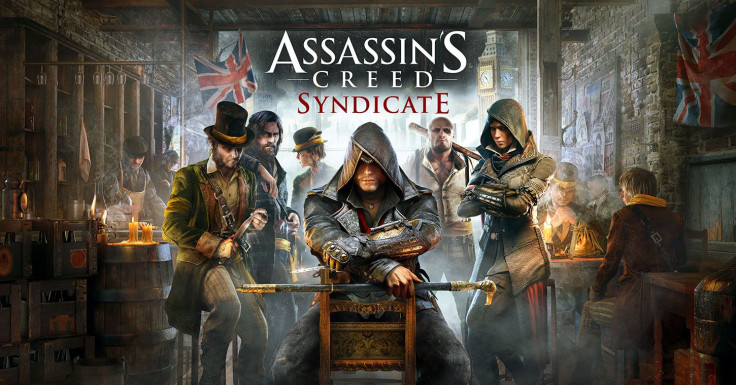 While the "Assassin's Creed" games have always been popular in the gaming community, it seems publisher Ubisoft is pulling out all the stops to make "Assassin's Creed Syndicate" one of the best games in the series. Ubisoft has decided to reveal more about the game's setting in an animated short, which details the game's world and what motivates the game's new protagonists.
Unlike most of the previous games, it seems the "Assassin's Creed" is less of an order and more of a Victorian-era rebellion, with lead characters Jacob Frye and Evie in charge. These "organized" assassins take on the injustices of the late 1800s like corrupt politicians and dirty businessmen.
The short also showcases Frye's gang "The Rooks," who look like they'll leave a big impact in the game. Given how the various members joined Frye in some of his missions in the short, it's possible the recruiting mechanic from previous "Assassin's Creed" games may have returned as well.
According to VG24/7, "Straight Outta Compton" director F. Gary Gray directed the short animated film. "He-Man and the Masters of the Universe" comic book artist Pop Mhan did the animation for the short film.
This isn't the first time Ubisoft has hired big names to make animated spinoffs for the company's "Assassin's Creed" game, according to Game Informer. "Assassin's Creed Unity" also had an animated short that was directed by rock-and-roll legend Rob Zombie and was animated by comic book artist Tony Moore of "Walking Dead" and "Fear Agent" fame.
Gameplay-wise, "Assassin's Creed Syndicate" is the first game in the series where players can switch between the two protagonists of the game in real-time during the game's open world sections. Both characters will have their own missions and apparently will be more brutal in terms of their assassination skills.
"Assassin's Creed Syndicate" comes out Oct. 23 for the PlayStation 4, Xbox One and PC. Sony users will be given exclusive content called "The Dreadful Crimes," which have Jacob and Evie doing 10 new side missions.
Assassin's Creed Presents F. Gary Gray's The Syndicate [US] (Credit: YouTube/Assassin's Creed)
© Copyright IBTimes 2022. All rights reserved.
FOLLOW MORE IBT NEWS ON THE BELOW CHANNELS