Asus ZenBook 14 Review: 3 Months Later
This article uses affiliate links, which means if you purchase products through these links, we may earn a commission. Click here to see our
T&C
. For licensing please click
here
.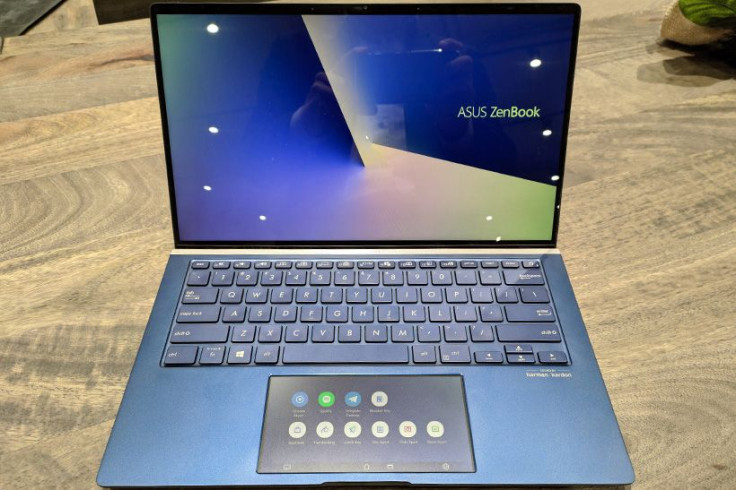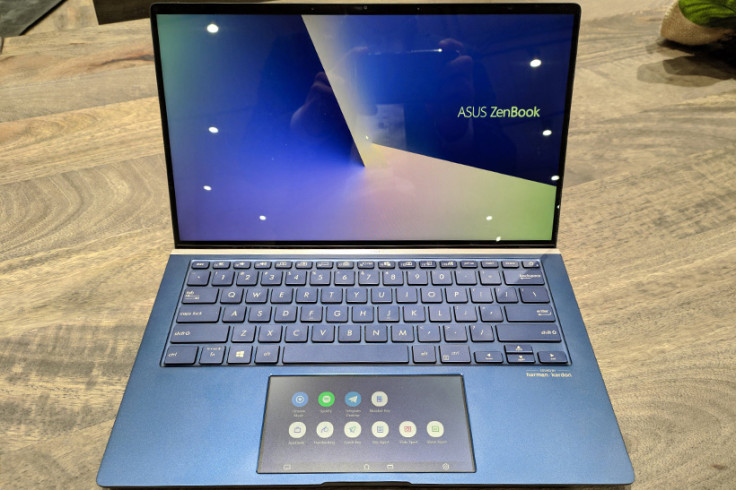 First impressions last. But sometimes to find out what really lasts, one needs to go beyond the first impression.
When I started trying out the Asus ZenBook 14, what really stood out was the secondary screen that's embedded in the touchpad, but I wondered what would remain as outstanding features on this laptop.
After travelling with this laptop for business trips in the last 3 months, I'm back to report my findings: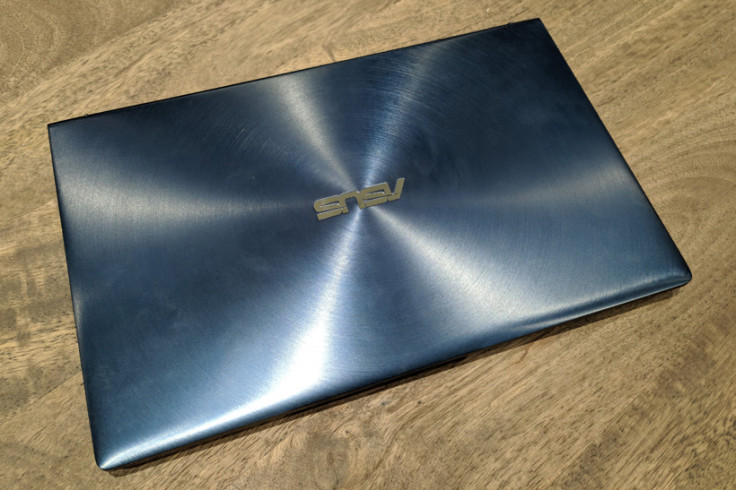 Small footprint, with big advantages
Interestingly, the most common comment I received on the ZenBook during this time is: 'Why did you switch to such a small laptop?' And they usually don't realize until I tell them that it has a 14" screen. The small footprint of the Asus ZenBook owes itself to not only the thin bezels (It boasts a 92% screen-to-body ratio), but also the 16:9 ratio - which makes the whole package even more compact.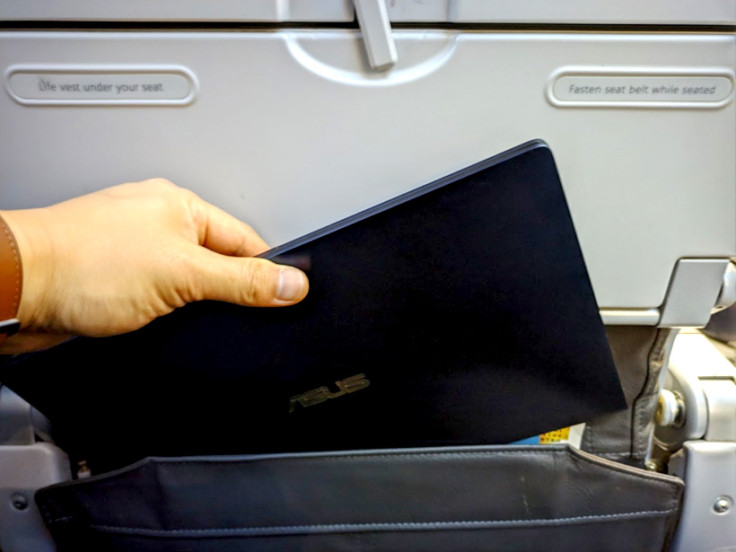 The body of the ZenBook is so small, that I discovered another excellent advantage - that I can even put it in the seat pocket in an economy seat, making it easier to put away during take-off/landing. It might sound like a small thing, but experientially, its miniature stature is a very noticeable plus to the usability of this laptop on a day-to-day basis.
From using this laptop for this extended period of time, I now am convinced that a smaller body is more important than making laptops thinner. Leaving some of the thickness I realized means also leaving more options for ports (No dongle life for me, thanks), larger battery, and a better typing experience.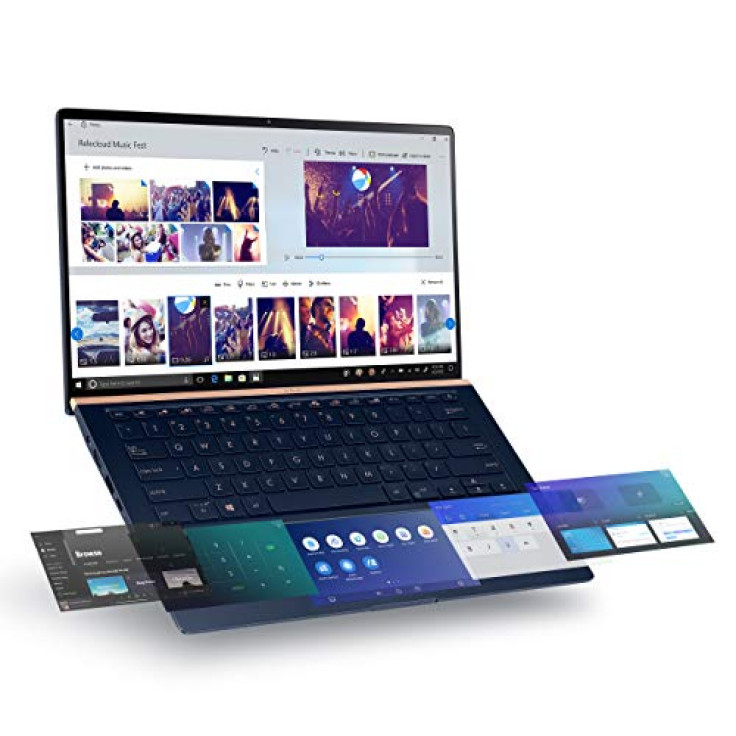 Photo from amazon.com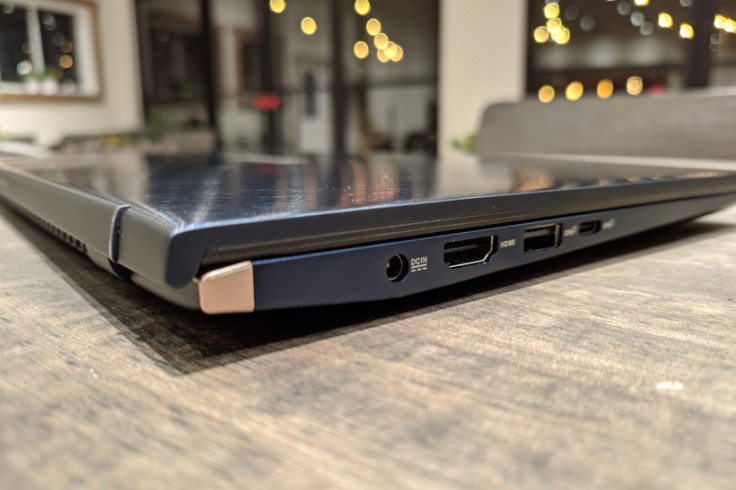 Battery life that never failed me
Packing a 50Wh Lithium battery, more than numbers, from using it what I found is that I never had to look for a power point halfway through the day. The battery life comfortably lasts me a full day's use, to the point that I'm quite confident to leave the charger in the office when going on all-day engagements, which lightens my pack quite significantly.
With the included 65W charger, when I do need to recharge, I found the recharging process fast, giving me enough charge in even with short charges that gets me through my next meeting.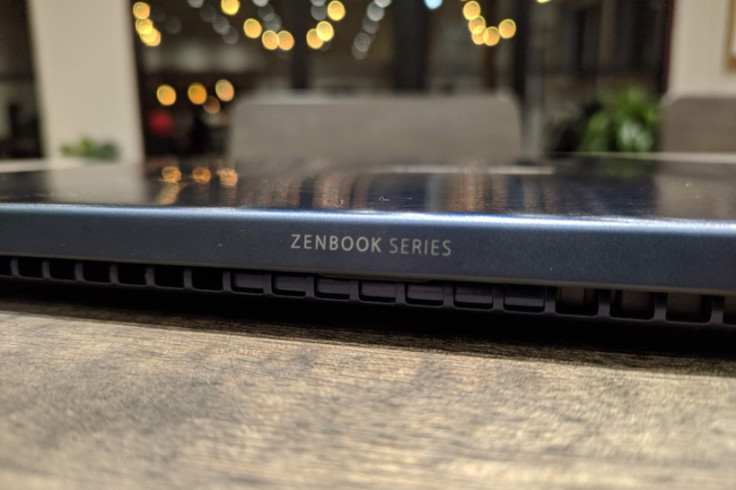 Performance enough for games
Though this is not a games oriented laptop, with its high specs I gave it some test. I ran Star Wars Jedi: Fallen Order on it and found that I could run most settings on high or above medium settings and get decent FPS. The fan does kick on once the games starts, but the 3 degrees elevation design does the trick and keeps the laptop cool enough not giving me any trouble. On older games like GTA V, I found even with everything on high setting, the ZenBook can run for hours without a hitch.
For anyone who is not a hardcore gamer, but likes to clock in a few hours occasionally, this ZenBook will prop you up with no problems. Because of its small size, I even managed to get a few hours of gaming on a flight with a smaller traveler's mouse.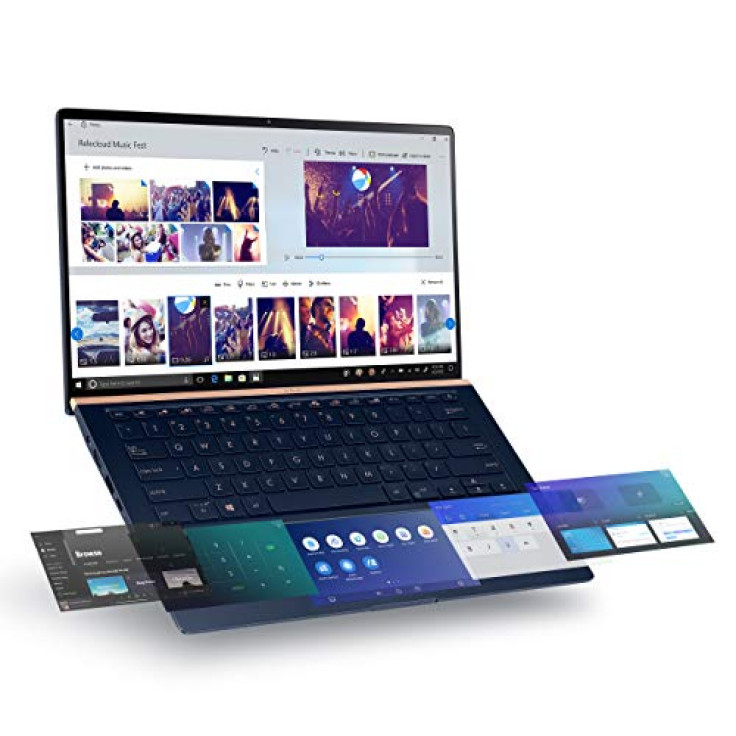 Photo from amazon.com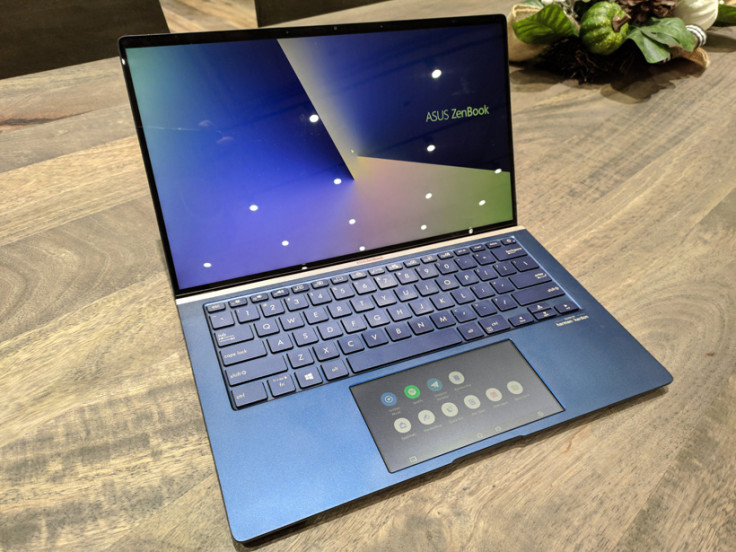 Top of the class laptop keyboard and touchpad
After extended use of the keyboard and touchpad on this laptop, I have concluded that they are the best that I've used so far.
I came from a long line of ThinkPads before this, so to compliment the keyboard on the Asus is saying something. The travel is good, and it's action is not too mushy, nor too loud or clicky. I believe they have struck the best balance between the two.
As for the glass touchpad, it's large, it's extremely responsive, and it's on par with MacBooks - which in my book is the best compliment touchpads can have. It's good enough that the multi-touch gestures always registers, as well as minute scrolling with two-fingers. In the 3 months of using the ZenBook, I found myself keeping my travel mouse in my bag most of the time - a testament of the great increase of the usability of these touchpad for day-to-day work.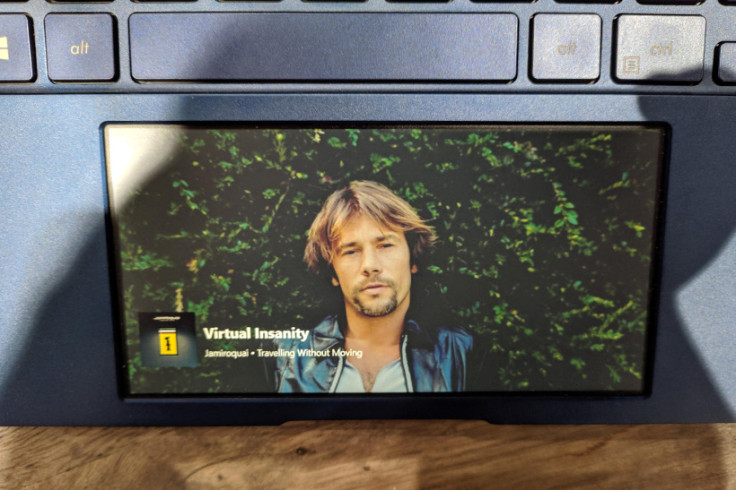 A second display embedded
For the secondary display embedded in the touchpad, personally I found it most useful when I have an external keyboard and mouse attached. At the office, where I use a USB dock and have the laptop on a stand, I usually use the touchpad screen as a secondary display. The 5.7 inch display is large enough, and the software is smooth enough to drag windows into it, and window snap is enabled so that any app dragged in can easily fill up the whole window.
My first favorite use for this display was to use it as a separate music player. Out of the different players I had, I liked how Window's own Groove Music player looked the most. It had a display option where the artist's photo is shown as well as the album art and playback controls.
My second frequent use for this display was for Instant Messaging, which made a huge difference for my productivity. In an era where people communicate with instant messaging more than any other forms of communication, having the messaging app on the computer is great. I personally use Telegram extensively which has a well developed desktop app, but being in so many groups, I get hassled with notifications that flies in from the right bottom corner all the time. Once I put the Telegram window into the touchpad display - these notifications only appears in the mini screen, which keeps me notified while not distracted.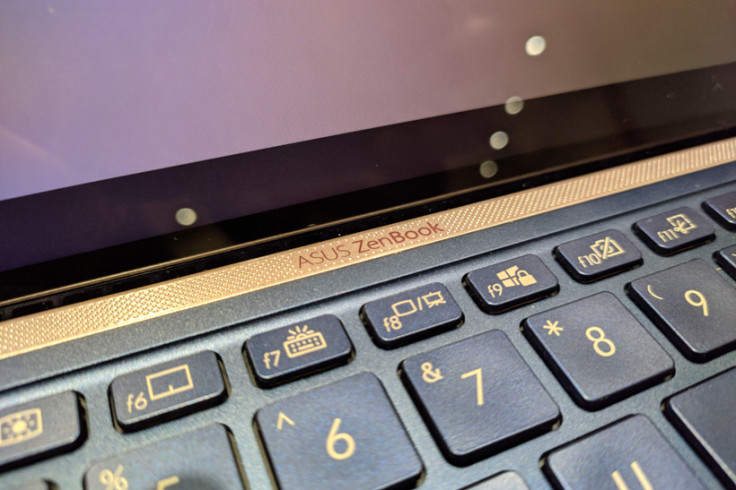 Who is the Asus ZenBook for?
A small foot print, but a large enough screen to get some real work done; long battery, but a powerful enough CPU and spec for gaming - the Asus ZenBook seems to be full of contradictions - Good contradictions. To top everything off, this is a laptop that is equipped with an excellent keyboard that allows fast typing, and a top class touchpad that is highly responsive for multi-touch gestures, AND an embedded secondary screen. The ZenBook is one of the best ultraportable laptop for productivity on the market right now.
Sam is a production engineer turned tech writer who specializes in seeking out gadgets that enhances productivity while still looking sharp. This is a contribution to an ongoing IBTimes review series on gadgets for Business Travelers.
© Copyright IBTimes 2023. All rights reserved.